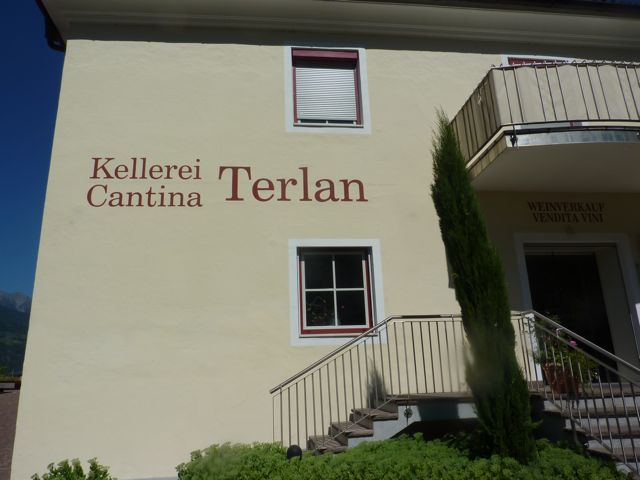 Located north of Bolzano, in the town of Terlano, the Cantina Terlan produces high quality wines in both the Terlano and Alto Adige DOC. Started in 1893 when 24 local growers united to jointly produce, sell and market their wines. This was one of the very first cooperatives in Sudtirol. Today the Kellerei Cantina Terlan consists of about 120 members, with a total of just under 20,000 hectares under cultivation, making it one of the regions smaller producers. There is some wonderful bike paths that lead us right through this region, and during the winter months, great skiing is close by.
The soil of this region is made of porphyry rocks, characterized by large-grained quartz crystals dispersed in a fine-grained matrix, and quite porous. Of volcanic origins, this soil drains well and confers a distinctive mineral flavor to the grapes. The cool nights and warmer days of this region give a good balance to the wines, with just the right amount of acidity and sugar. The Cantina currently produces wines from both indigenous as well as international varieties such a Pinot Bianco and Sauvignon.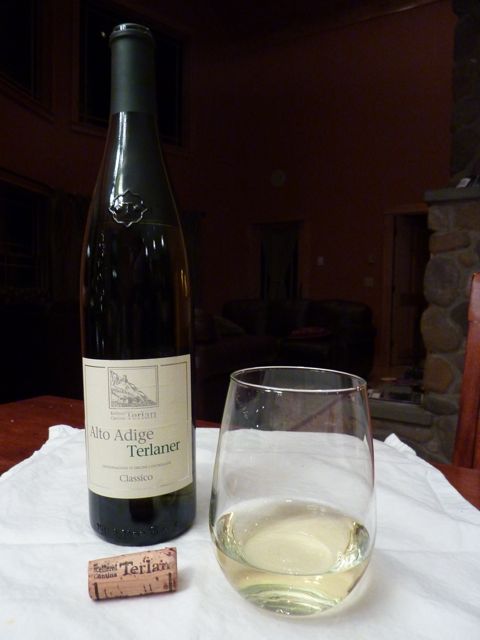 The Terlano/Terlaner DOC regulations describe one white blend, the Terlaner Bianco. This blend can use a variety of white grapes from the Terlaner region, but must consist of a minimum of 50% Pinot Bianco and/or Chardonnay, with the remainder a blend of Riesling, Riesling Italico, Sauvignon, Sylvaner or Muller Thurgau. I tasted the Terlaner Classico 2009, a blend of 60% Pinot Bianco, 30% Chardonnay, and 10% Sauvignon. Pale yellow in color, with a bare hint of green, it had an aroma redolent of flowers and tropical fruit. Rich and well-balanced, with a nice, persistent strong finish, very refreshing on the palate. This would pair well with fish or chicken, or a light first course pasta or risotto.
I have also enjoyed two Lagrein wines from Cantina Terlan, the Alto Adige Lagrein from the Classics line, and the Porphyr Riserva Lagrein, from their Selection line.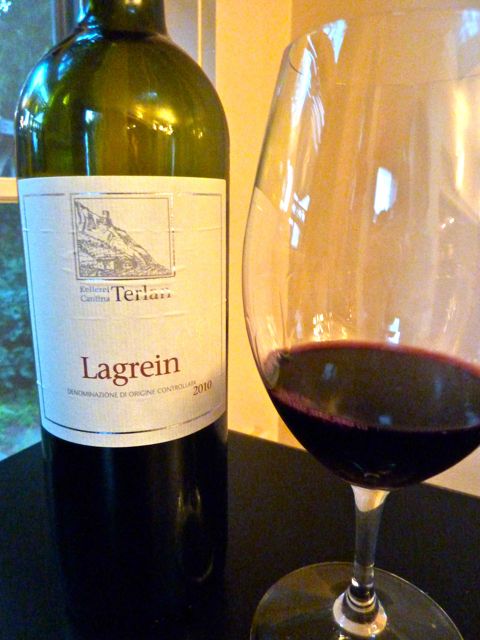 The Classics Lagrein 2010 is a garnet red, and exhibits a smoky, cherry nose with a vegetal hint. There is a nice smokiness to the palate as well, with blackberry, black cherry and plum. The fruit is nicely balanced with mild tannins, and a slightly bitter, long-lasting finish.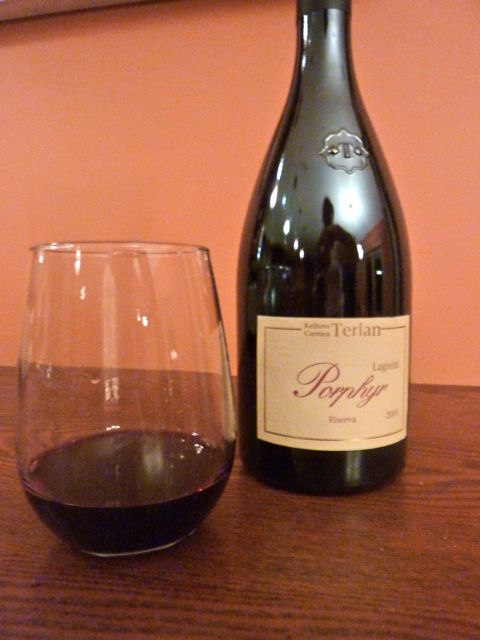 The 2005 Porphyr Riserva Lagrein is a real treat. First fermented in stainless, and then in new oak barrels, it can age for up to 15 years. A deep purple red, with aromas of cherry, tobacco, and dark chocolate. Full-bodied, with developing tannins, it has a great acidity which will cut through a lot of fattier foods. The palate is deep and complex, with notes of coffee and cherry. It should be opened and decanted, or allowed to sit for a few minutes before drinking.
The classic food pairing for a Lagrein is the local speck, a smoked prosciutto hailing from the region. It pairs well with hearty winter stews, braises and roasts, such as my Roast Pork with Balsamic Vinegar.