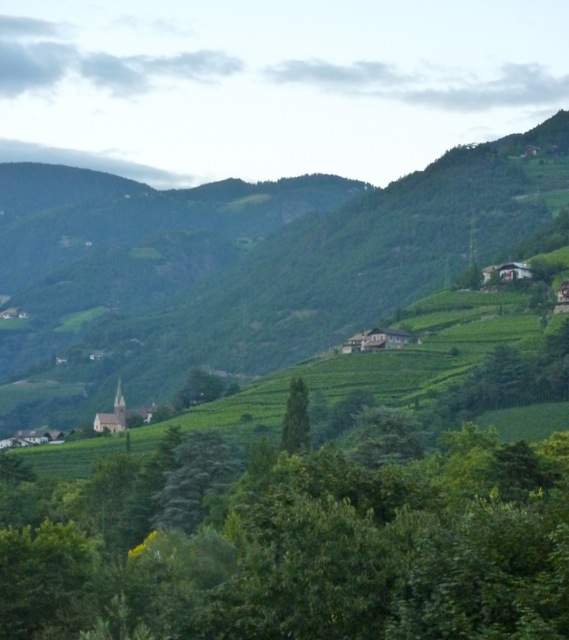 The Alto Adige Valle Isarco DOC, also known as Sudtirol Eisacktaler, is Italy's northernmost wine region. This is one of the many wine regions that lay along the Sudtirol Strada di Vini, and one we will visit with our Bike the Wine Roads of Trentino-Alto Adige in September. Surrounded by the Italian Alps, and the gateway to the Dolomites, this wine region is on Italy's northern border with Austria. Historically, this region was under the control of the Austro-Hungarian empire, and only was ceded to Italy as recently as the end of World War I.  The culture here is very Germanic, and many of the grape varieties grown here reflect that influence. This is Alpine country, though the areas right around the Isarco river are a little lower as the river has carved out the valley over time.  Many of the vineyards here are at altitude, ranging from 400-800 meters above sea level.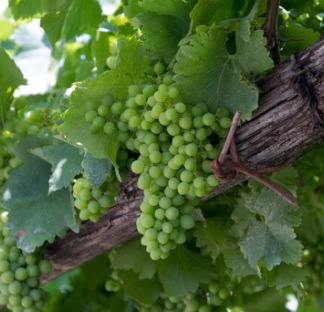 Traditionally, this region chiefly produced reds (80%) such as Portugieser, Zweigelt, Lagrein, and Schiava. Many younger winemakers have set up shop here, with a focus on innovation and production of high quality wines. Fresh, cool nights, warmer days and good breezes give these white wines a fruity, subtle aroma, an elegant dryness and attractive mineral palate. Today the ratio is reversed, with 80% of the production white wines, predominately Muller Thurgau and Sylvaner, along with Gewurztraminer, Gruner Veltliner, Kerner and Pinot Grigio.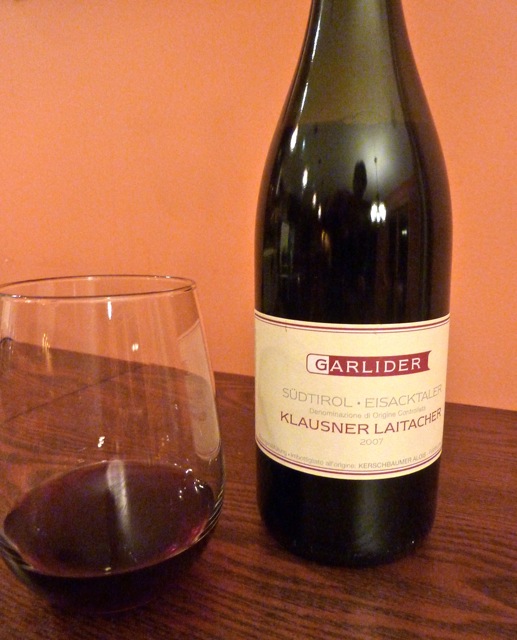 One of the most notable wine makers in the Valle Isarco wine region is Garlider. Located in Feldthurns, with a panoramic view of the entire Valle Isarco (Eisack Valley), lies the vineyards of Garlider. The Kerschbaurmer family owns 4 hectares of vineyards here, on a sunny mountain slope, and produces several wonderful whites as well as a few excellent reds.
Christian Kerschbaumer currently cultivates his parent's winery. Kerschbaumers philosophy is to play with the wines as little as possible during the winemaking process, maintaining the character of the vines, and allowing one to taste the grapes and the terroir.  He uses organic cultivation techniques and prefers the use of indigenous yeast in his wine cellar. The Garlider Gruner Veltliner has received many awards, from Gambero Roso, Guida ai Migliori Vini d'Italia, and Le Guide de L'espresso.
Garlider produces some red wines as well, a Blauburgunder (Pinot Noir), and the Garlider Klausner Laitacher. I recently tasted two wines from Garlider, the Garlider Klausner Laitacher 2007, and their Muller Thurgau 2010.
The Klausner Laitacher name refers to the only red wine covered by the Valle Isarco DOC designation, and refers to a blend of the local indigenous reds, Schiava/Vernatsch and Lagrein. The Garlider Klausner is comprised mostly of Schiava with a touch of Lagrein. It is a brilliant garnet red, with a dark fruit aroma. A bit bitter, with mineral components, with hints of red berries and tart cherry, it has a nice acidity.  It is an excellent foil to any dish with speck or prosciutto, or a meat ragu over gnocchi.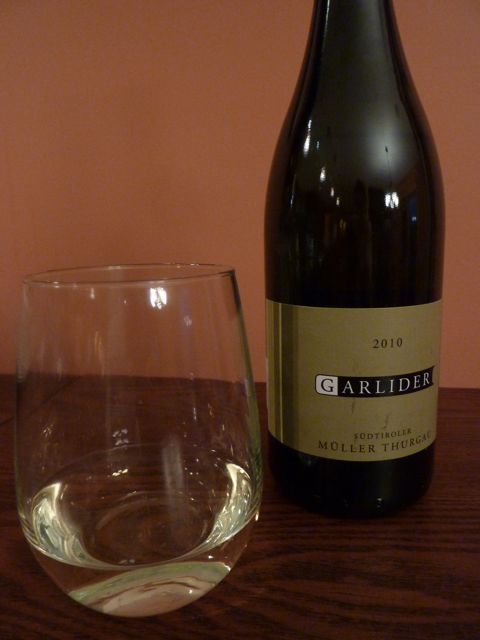 I've also enjoyed the Garlider 2010 Muller Thurgau. A very pale yellow in color, with distinctive hints of green. It has a very flowery perfume, with notes of grass and spice. It is quite tart on the palate, with flavors of citrus and granny smith apples. Crisp and fresh, with a persistent, almost bitter finish, and nice acidity. Wonderful as an aperitif, or to accompany light pasta and fish first courses.