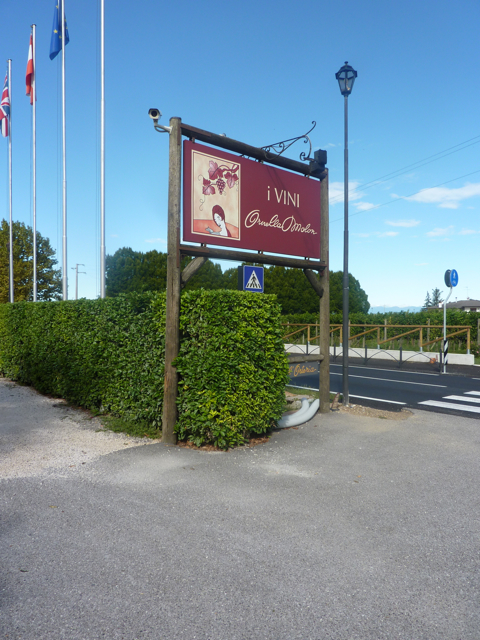 Located in Selgarda, in the heart of the Piave DOC, Ornella Molon Traverso is one of the producers in this little-known region that is beginning to receive international attention. Wines have been cultivated in this region for hundreds of years, but in the early 1980's production here was confined to farmer's growing grapes and producing wines for their own private consumption, or strictly the local market. In 1982, Ornella Molon took a risk, and invested in property here, with the objective of producing wines of the highest quality for a larger audience. She has been quite successful, with steady growth in all areas, and increasing recognition both home and abroad.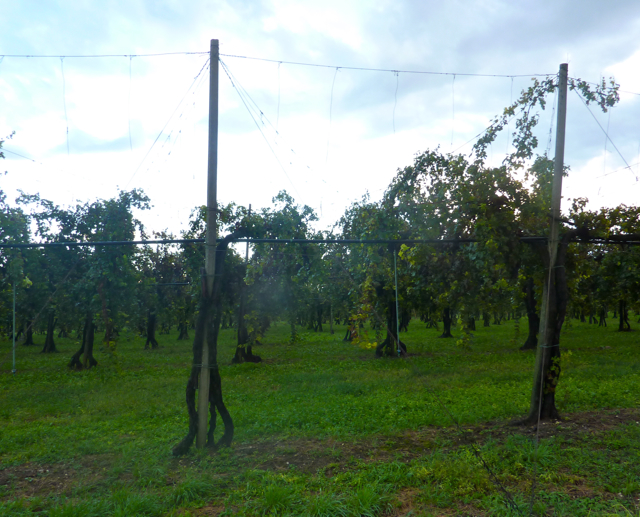 Today, Ornella Molon consists of 40 hectares of vineyards along the Piave River valley, south east of Treviso. The production facility is located in the historic Villa Giustiniani, an  old country villa dating back to the 17th century, the summer residence of Doge Giustinian of Venice. This structure houses the aging caves, bottling facilities and warehouse, along with a cantina with a tasting room to welcome visitors. The villa gardens are beautifully maintained, and available for private events and receptions.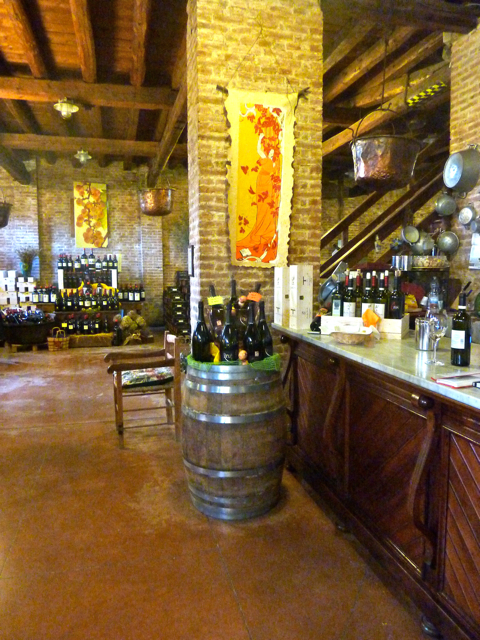 I visited Ornella Molon during a trip through the Piave region. The cantina is quite large, and the staff on duty during my visit quite happy to introduce me to their wines. Ornella Molon produces two lines, a standard line, and a higher end 'selezione' line.
Most Ornella Molon wines are varietal in nature, wines produced from a single grape, and expressing the nature of each grape and the influence of this unique terroir in it's purest form. They produce a few blends, a couple of bordeaux style reds, and a chardonnay blend.
Before continuing, I will assure my readers that there was a lot of spitting going on during this visit.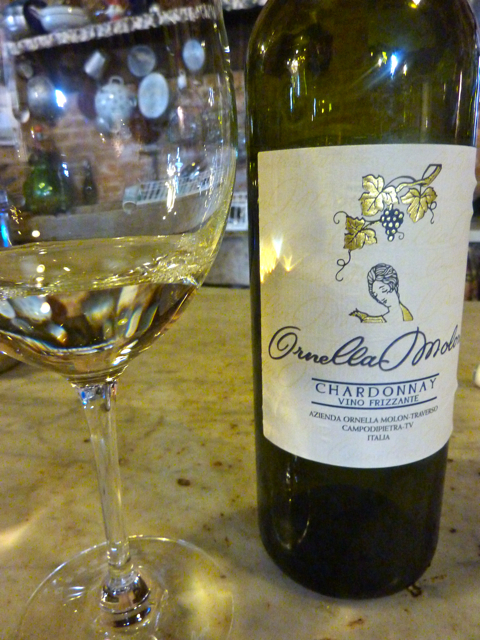 I began with a taste of the 2010 Ornella Molon Chardonnay Frizzante IGT. This is made exclusively from chardonnay grapes grown in the clayey soils of the Piave River basin, south east of Treviso. It is produced using the Charmat method (the same method used for Prosecco) in which the secondary fermentation that produces the 'sparkle' occurs under pressure in a stainless steel tank. The bubbles are typically smaller than those found in champagne. The Chardonnay Frizzante was pale yellow in color, with a yeasty, apple scent. It's slight sparkle, crisp palate and well-balanced acidity make this a very nice aperitif wine to accompany antipasti, fish and shellfish.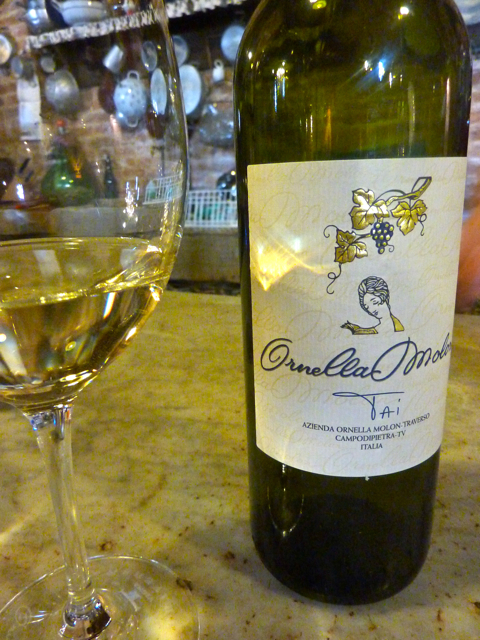 My next wine was their 2010 Tai Piave DOC wine, made from 100% Tai grapes, also know as Friulano. These grapes were until recently referred to as either Tocai Italico or Tocai Friulano, until the EU dictated that the only wine allowed to use the name Tocai was the Hungarian dessert wine. You will see this wine referred to as Friulano, Tai, or still occasionally Tocai throughout this region, and in neighboring Friuli.  The Tai is pale yellow in color, with a subtle floral nose. Very crisp and tart, with a full, elegant flavor. Another great aperitif wine, which would pair splendidly with cured meats in an antipasti.
Next, their DOC Pinot Grigio. A very classy wine from 100% Pinot Gris. A nose redolent of fruit. A well-structured, crisp and clean palate. This would accompany nicely risottos, poultry dishes, and fish soups.
Finally, my last white was their Verduzzo Frizzante IGT, another sparkling white produced using the Charmat method. Made from 100% Verduzzo, the second fermentation is brief, resulting in a very fresh, youthful wine with a subtle sparkle. Gold yellow in color, with a fruity nose exhibiting just a hint of almond. A bit sweet, with flavors of stone fruit and pears. This would pair nicely with strong, creamy cheeses, or just enjoy on it's own.
On to the reds!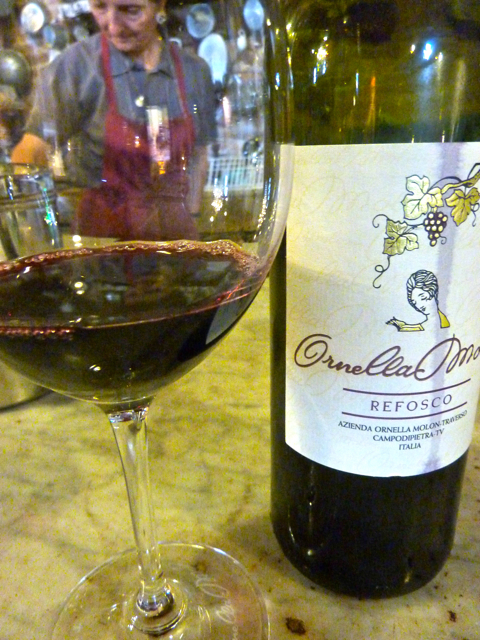 My first taste was the Ornella Molon Refosco IGT. Grown in their vineyards along the Piave River, south east of Treviso, this wine is 100% Refosco. An indigenous varietal wine, with intense fragrance of dark fruit. A full-bodied wine, with medium tannins, a nice acidity and a persistent finish. This would pair well with the local cured meats, as well as roasts.
Next I tasted their Cabernet, which is a blend of 70% Cabernet Franc and 30% Cabernet Sauvignon. The heavy use of Cabernet Franc produces a robust wine, with an intense ruby-red color, with aromas of green peppers and black fruits like raspberries and currants. Flavors of red berries and plum, with a nicely tannic finish; this wine has more tannin, but a bit less acidity that the Refosco.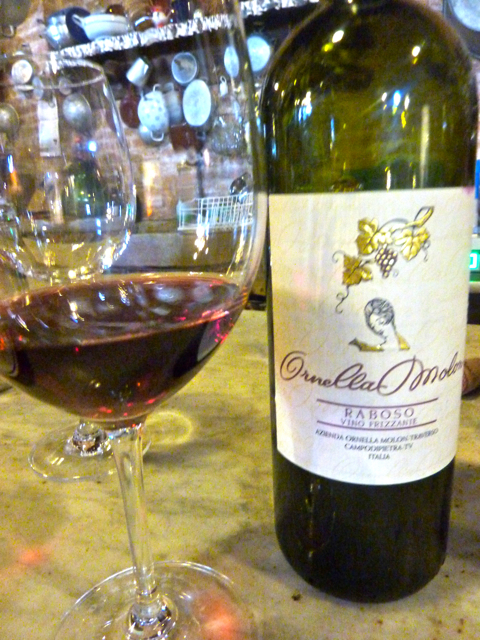 The signature varietal of the Piave region is the Raboso grape. Raboso is an ancient wine, grown in the Piave River valley of the Veneto region before the time of the Roman Empire. Pliny the Elder writes in his Naturalis Historia, of the grape Picina omnium nigerrima, a black wine and the ancestor not only of Raboso, but of Terrano, Refosco and Friularo. Antonio Carpene, one of the founders of the School of Enology in Conegliano, claimed that the red Raboso nero was perhaps the most important variety of eastern Veneto, especially as it was so widespread at that time. Even after the Second World War, Raboso was still the dominant wine in this region, accounting for approximately 80% of the production. After some movement toward replacing the indigenous varietals with the more popular international grapes such as merlot and cabernet, there has been a resurgence in interest amongst the local wine makers to rediscover the traditional grapes of the region, and we are starting to see some wonderful, high quality wines from the Raboso grapes.
This grape is quite versatile, and Ornelle Molon produces both a Frizzante version, as well as a still Raboso DOC. The 2010 frizzante was a fun, refreshing wine. Produced using the Charmet method, it is a wine meant to be drunk young, with flavors of cherry and red currant. It is a perfect aperitif wine to accompany an antipasti with the local cheeses and cured meats, or pizza.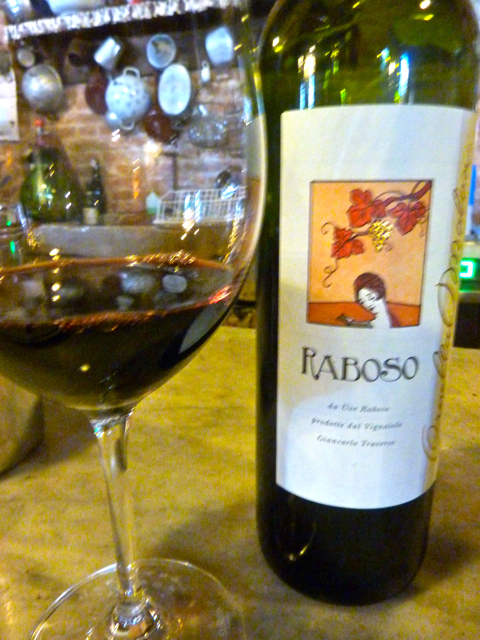 The 2006 Raboso DOC Piave is the most serious wine of the bunch, made from 100% Raboso grapes from Molon vineyards in Campodipietra, just 20 km away from the Adriatic. In order to earn the Piave DOC designation, the wine must be aged for at least three years in oak casks. This wine benefits from a longer aging process, as it's acidity and tannins take a while to mellow. The name Raboso is sometimes rumored to come from the Italian word "rabbioso", which means angry or rabid. (It more likely derives from the Raboso River in Treviso, but it does help to describe the character of the wine.) Deep red, with scents of spice and berries, it is a very robust, full-bodied wine, austere even, becoming more mellow with age. A great foil to a braised meat or other rich, fatty dishes as the strong acidity will cleanse the palate.
They also have a L'Osteria right there at the cantina – it was closed during my visit, but definitely on my list to check out the next times I am through!