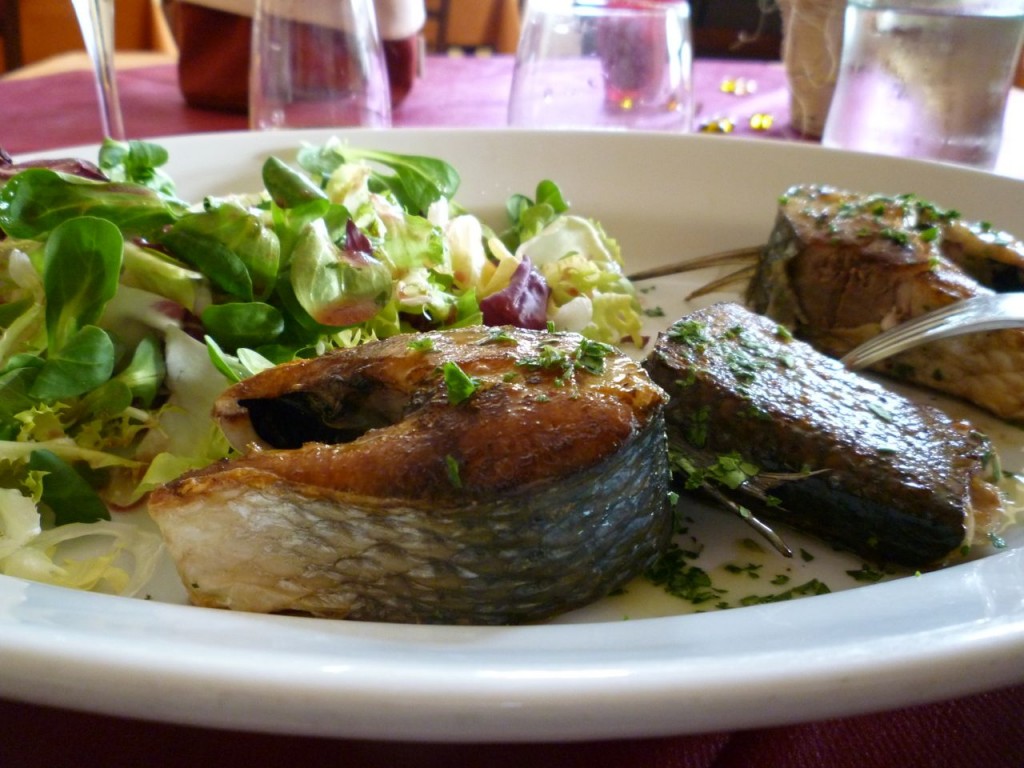 Recently, I visited Cormons, Italy. A small town tucked away in Friuli-Venezia Giulia, this town is the epicenter of wine production in this region. It's location puts it at the border of both the Collio and Isonzo wine zones, so many producers here make wines for both DOCs. At the start of the Julian Alps, where the foothills give way to the plains that extend to the Adriatic, this region is prime terroir for the cultivation of many different varieties of grapes.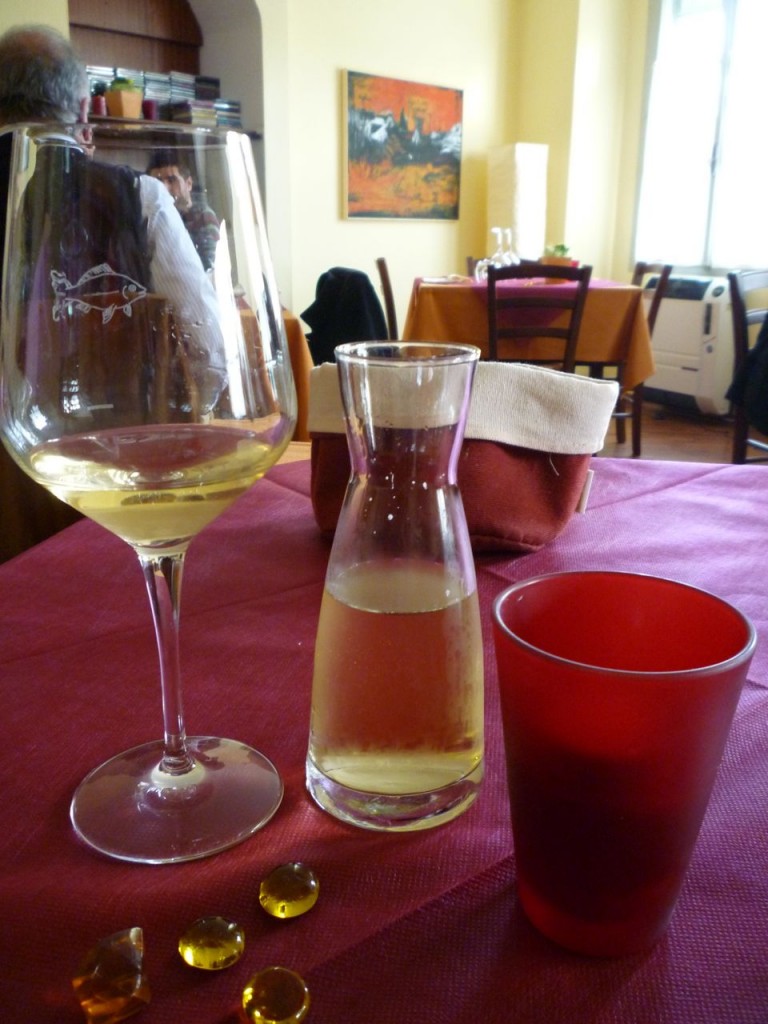 My first stop, however, was lunch. "Fresh" off the plane from the US, I needed something in my stomach before tasting some wines. The woman at the enoteca recommended a couple of restaurants, one which specialized in fish. Locanda dei Due Fratelli was just around the corner. I began my tastings there, with a Friulano from Vosca. Friulano is a very flavorful white wine, and the Vosca was true to form. A very floral nose, with lots of tropical fruit. A persistent palate, with lots of fruit, but with enough acidity to balance. I find Friulano's have the flavors of sweet wines, without the sweetness. This almost had a bitter finish to it.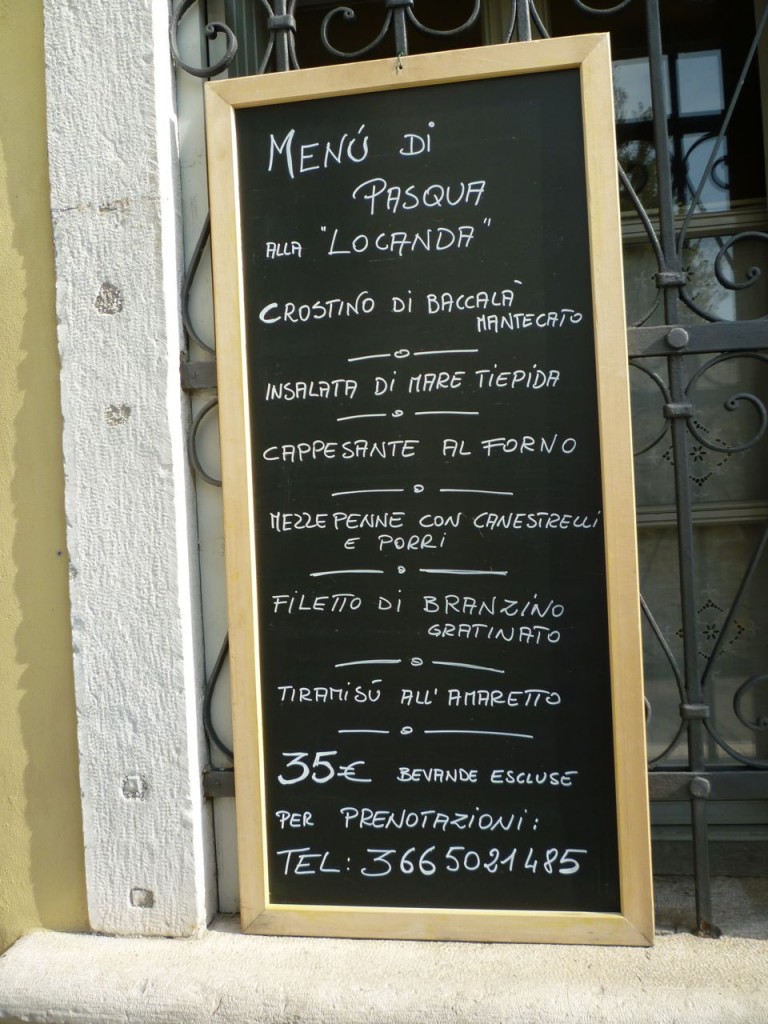 The lunch menu is brief, written on a chalkboard outside the door, and featuring only fish. I began with the cappesante, whole scallops broiled simply with parsley and extra virgin olive oil. The scallops here, as you find often outside of the US, are served whole in the shell with the roe. Beautiful, simple and delicious.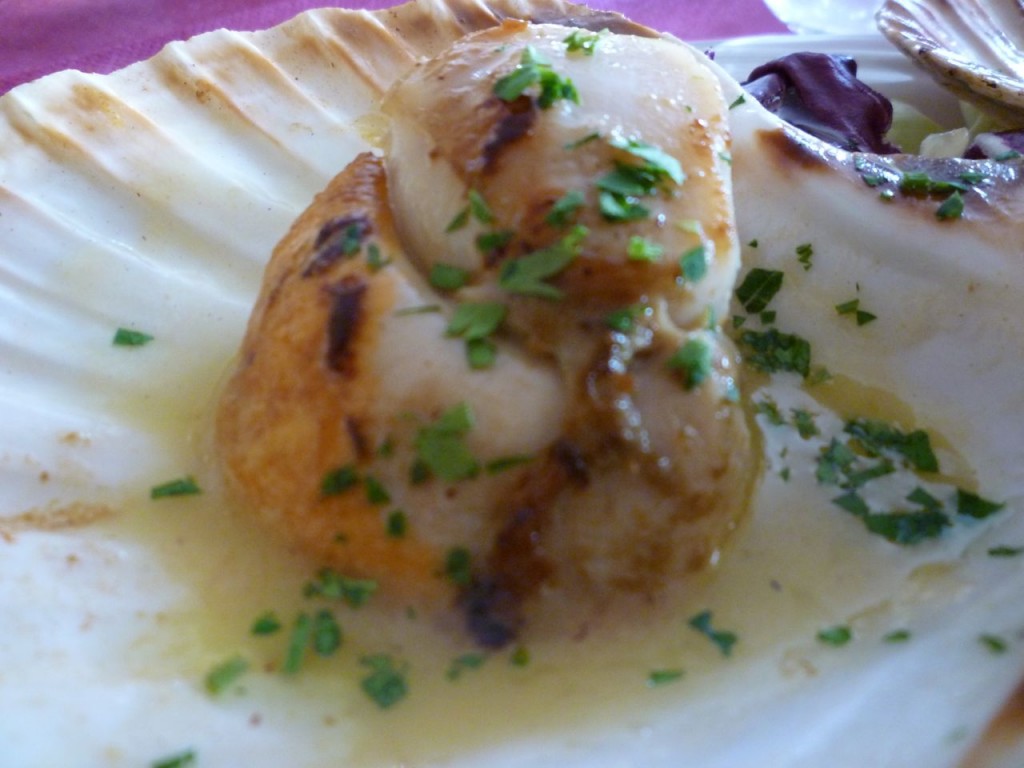 My next course was the same, fresh fish simply grilled and served with a fresh salad. One inch or so thick steaks of a fish called ombrina. Similar in style to mackerel or bluefish, but a bit milder. Grilled, and topped with a nice olive oil and chopped parsley.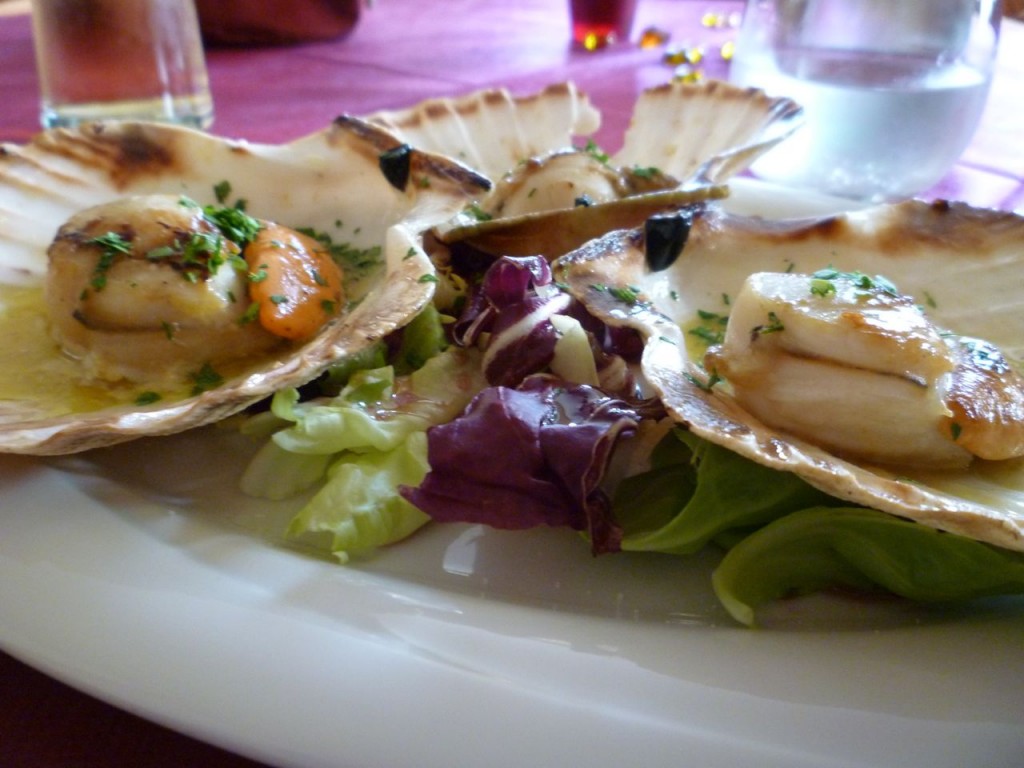 No recipes are really needed to replicate this meal – broil or grill the freshest fish you can find, top with olive oil and chopped fresh herbs. Serve with a salad of wonderful simple greens, again – preferably local. Serve with a white wine.
Simple, healthy, delicious. A perfect start to my travels through Italy.