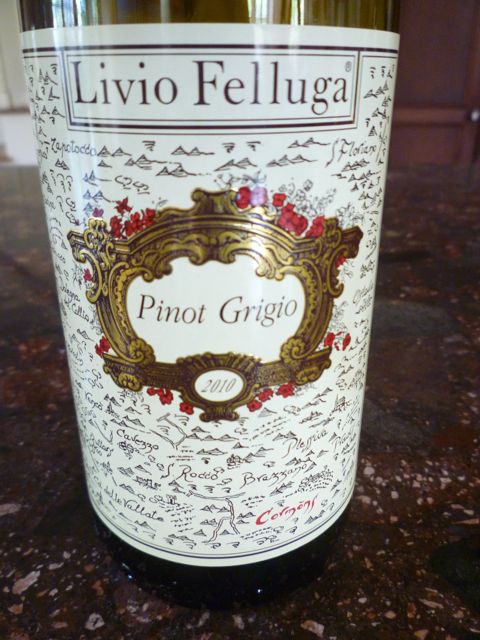 Livio Felluga, the patriarch of this wine making family, and of Friulian wines in general, has made quite a name for himself in the very special region of Italy. His family, originally from the Isola d'Istria, experienced the Austrian-Hungarian empire, two World Wars, and the unification of this area with the young country of Italy. More than seventy years ago, Livio moved from Istria to Friuli, and dedicated himself to the cultivation of quality wines in this countryside, desolated in the aftermath of WWI and WWII.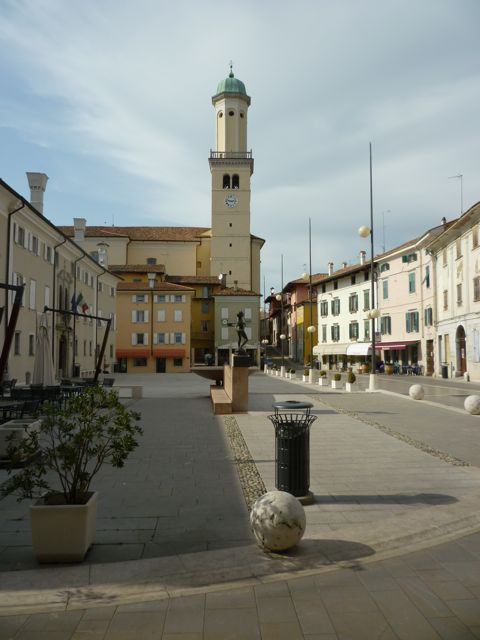 In his native land of Istria, his family had cultivated Refosco and Malvasia grapes. Livio was the eldest son in the fourth generation of wine makers. In the 1950's he opened his cellar at Brazzano, near Cormons, and began to purchase plots of land at Rosazzo. Here, he began to resurrect old vines, and plant new ones, and introduce new wine making methods to the area.
The estate today is run by his four children, and consists of 160 hectares of land in the hills of the Collio and Colli Orientali del Friuli wine regions, of which 135 are vineyards.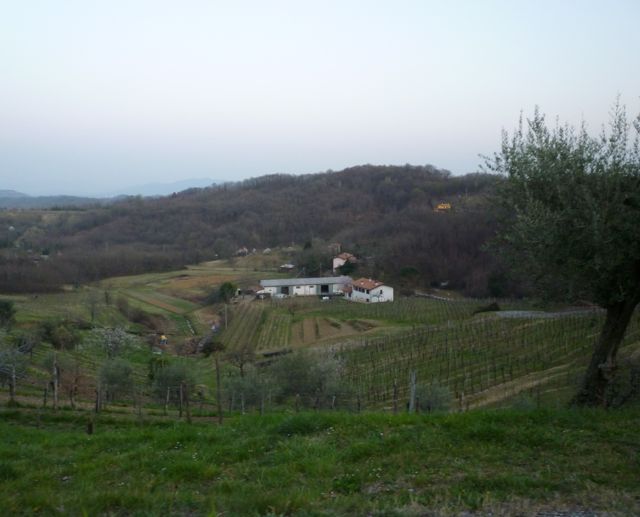 Felluga wines are easily distinguishable by their map label, designed by Livio himself in the 1950s. It represents his love of the land, and the mapping of his own hills.
I have found two of his wines available here in the US. The first is their Pinot Grigio. I learned a new interesting fact about his varietal from the Felluga web site – it derives from a bud mutation of Pinot Noir. It enjoys cooler climates, and thrives best on the hillsides of this region. From the Colli Orientali del Friuli wine zone, this wine ferments in stainless tanks, and then is aged on the lees in stainless for six months. It is 100% Pinot Grigio.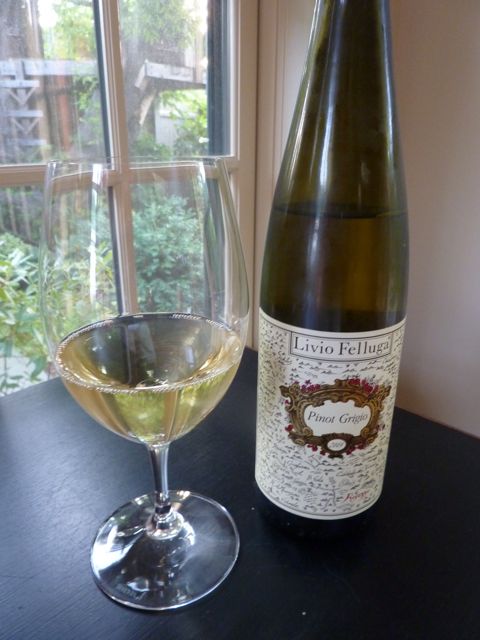 This wine is a pale, straw yellow, with a more intense and complex nose than most Pinot Grigios; stone fruits, citrus, pear and apple, with a bit of white pepper and spice. Elegant and full on the palate, very well balanced with a nice acidity. The flavors of peach and citrus are persistent, crisp and vibrant.
The second wine I've located here is a red, the Sosso, the one I tasted from 2003. This wine is named after the Sosso stream, which runs along the foot of the Rosazzo hills where these grapes are grown. It is made from grapes that are carefully selected from the oldest vines on these hills; a blend of the traditional Friulian varietal Refosco dal Peduncolo Rosso, Merlot, and a small percentage of Pignolo. Pignolo is yet another indigenous varietal, a red grape originally from these very hills in Rosazzo, but now grown throughout the Colli del Orientali del Friuli DOC. In Italian, the word pignolo means "finicky", a reference to this grapes tendency to be difficult to grown. Note, this is not the same grape as Picolit, which is a white grape from Friuli used in its favorite dessert wine, also hard to grow, with very small (piccolo) yields.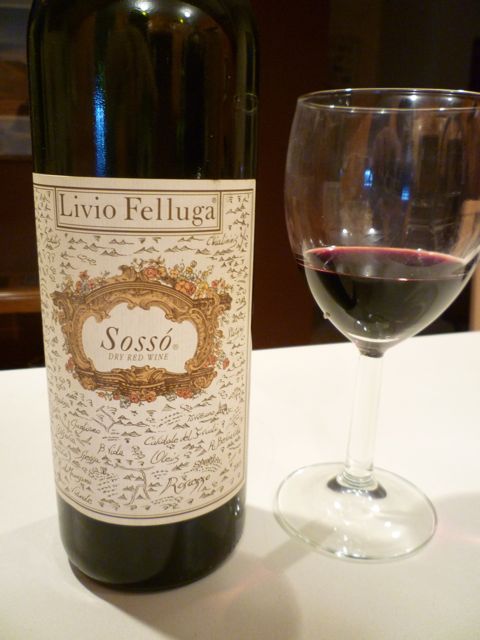 Fermentation of these grapes occurs in stainless steels and oak casks. The wines are blended, and aged in barriques for 18 months. After bottling, the wine is aged an additional 12 months.
This was a wonderful wine, but does carry a price tag of $60, so one expects great things. Very dark in color, as typical of Refosco wines, a deep ruby red. An intense nose with many aromas; dark fruits, cherry, currant, licorice and spice. A velvety, elegant palate that was wonderfully harmonious; a nice blend of fruit flavors and spice, cocoa, very well balanced with appropriate acidity and tannins.
This would be a beautiful accompaniment for a very special meal; roasted red meats or game, or mature hard cheeses.