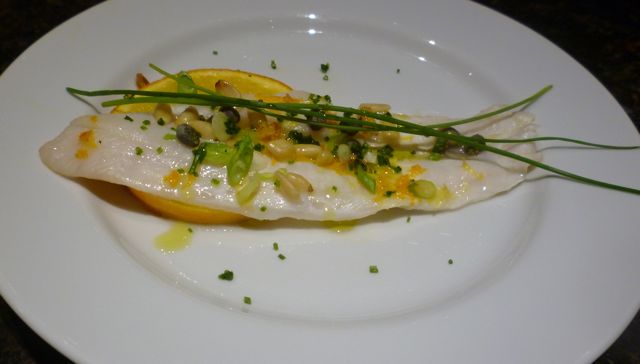 Lago di Garda, the largest lake in Italy, is located in Northeastern Italy between Milan and Venice. Three regions border this lake which we visit on our Italiaoutdoors Food and Wine bike tours – the Veneto on the west, Trentino on the north, and Lombardia on the east and south. I enjoyed some wonderful lakeside cuisine during a recent stop on the southern side of the lake, in Sirmione.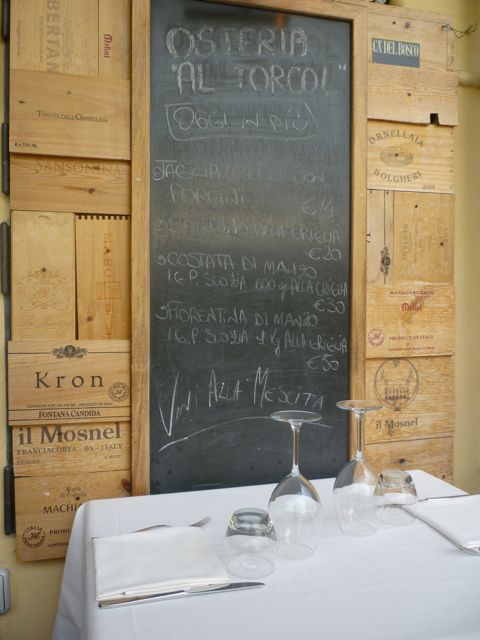 Sirmione sits on a peninsula that runs north-south, protruding into Lago di Garda from it's southern shore. You can learn more about Sirmione in this previous post. The lake itself was formed at the end of the last ice age, as a glacier descended, and then receded from this region. It is quite deep, up to 346 meters, and home to a wide variety of fresh water fish. Agone, or lake shad, is the main source of income for local fisherman, and served fried if small, or grilled when larger. Carpione, large lake carp, similar to salmon, is found at the center of the lake. You will also find luccio (pike), coregone or lavarello (white fish), tinca (tench), black bass, and several varieties of trota (trout).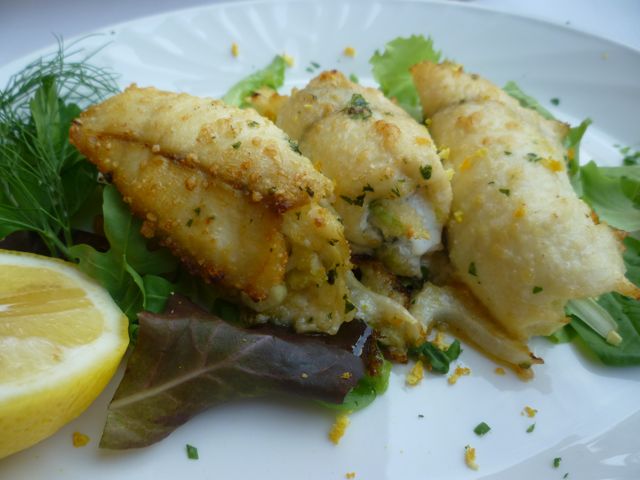 I enjoyed this particular fish dish, "agli agrumi", with citrus, twice during my visit. For lunch at Osteria Al Torcol, the fish was not identified (Pesce al Garda) but was a simple white fish rolled into involtini, and stuffed with citrus peel, capers, pine nuts, celery and herbs. At dinner at Osteria del Vecchio Fossato, I had lavarello, also known as coregone , or white fish, again seasoned with capers, citrus, pine nuts and herbs. Both were just the type of dish I like to cook at home, simple, quick, delicious, and healthy.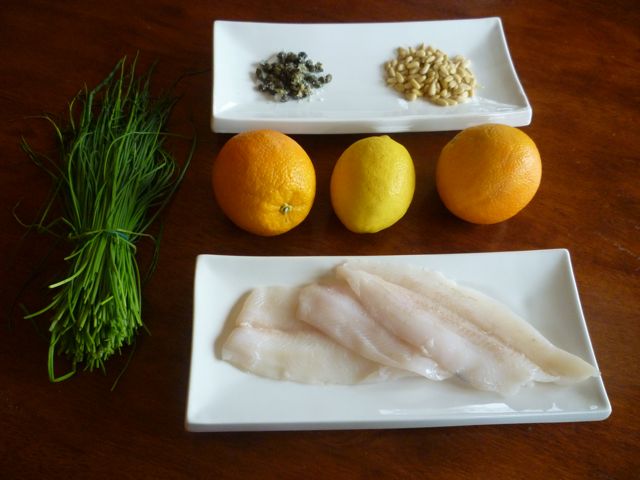 I've tried this recipe now a couple of times since my return. I've used whole trout, haddock, and here in the photos, grey sole. You can serve rolled up into involtini, or as flat fillets. You can take a few minutes to reduce the pan juices into a sauce, as described in the recipe, or you can skip this and simply spoon the juices straight from the baking pan onto the fish and serve. I used chives here, but use whatever great fresh herbs you can find. Add celery, fennel, scallions, or whatever else strikes your fancy. Serve with a nice white Trebbiano di Lugana wine from the Lugana lake region DOC, like the Ottella Le Creete, or a crisp rose Chiaretto from the Bardolino DOC.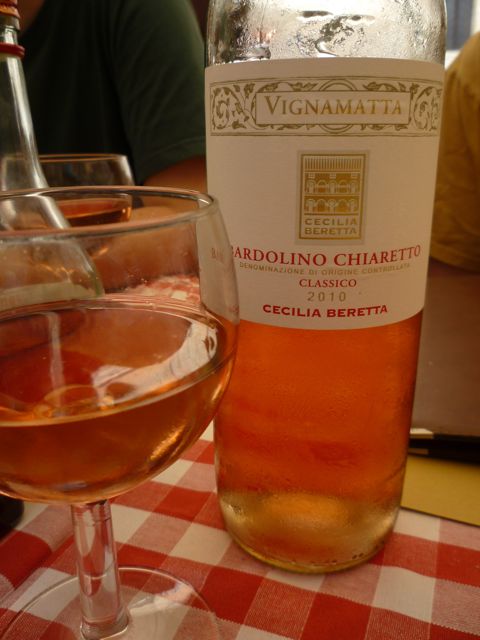 Lavarello Agli Agrumi – Whitefish with Citrus
Serves 4
1 1/2 lbs. white fish – sole, cod, trout, branzino
1 orange, thinly sliced
1 lemon, thinly sliced
Kosher salt
Rosemary sprigs
1 tablespoon capers, rinsed and coarsely chopped
Juice of two oranges
Juice of two lemons
1/2 cup white wine
2 tablespoons extra virgin olive oil
2 tablespoons toasted pine nuts
Zest from one orange
Preheat the oven to 325°.
Place half of the slices of orange and lemon in a baking dish. Arrange the fish on top of  the slices of citrus. Season with salt, and top with the rosemary sprigs and capers.
Sprinkle with the orange and lemon juice, and the olive oil. Bake for about 15-20 minutes, depending upon the size of the fish.
After the first 5 minutes, open the oven and pour the white wine over the fish.
When the fish is done, remove from the oven and pour the sauce into a small sauce pan. Keep the fish warm in the baking dish by covering with foil. Bring the sauce to a boil and whisk, allowing it to thicken a bit. Add the pine nuts, orange zest, and adjust seasoning.
Serve the fish on a warm plate, topping with the sauce and garnishing with remaining citrus slices, chopped chives, and a drizzle of great olive oil.