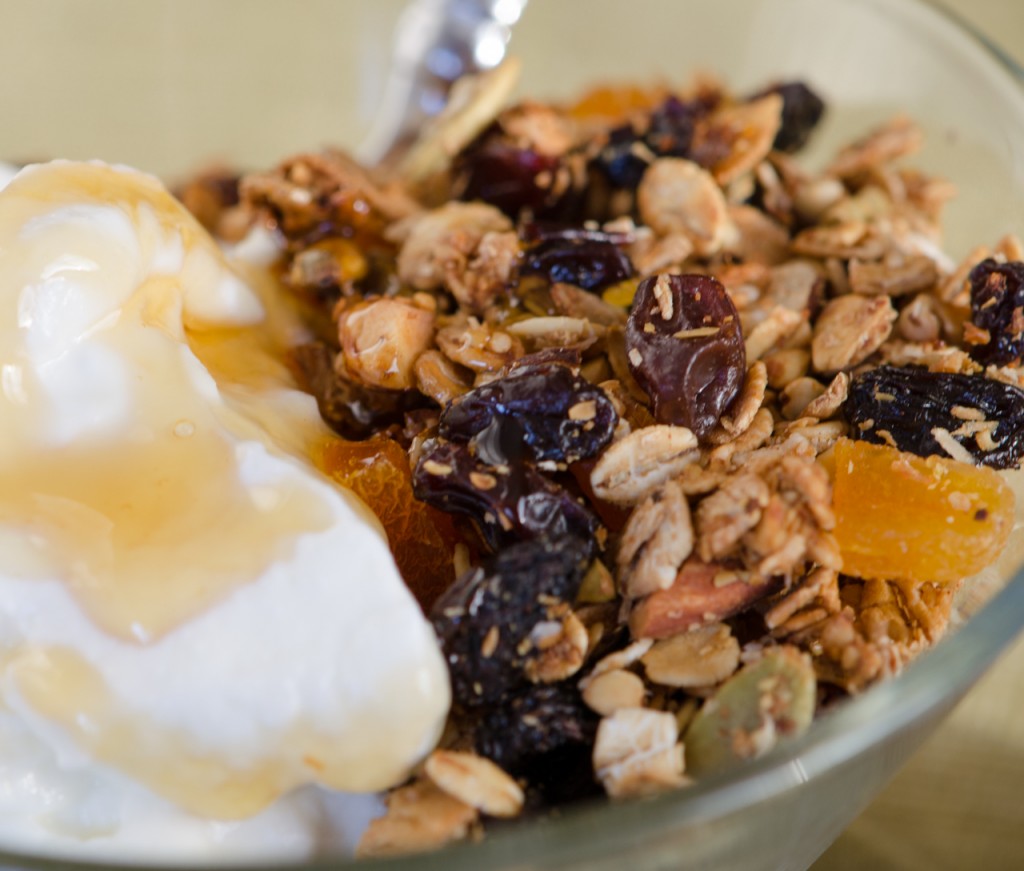 On our adventures in Italy, be they biking, skiing, or hiking, we are off each morning to enjoy some sort of activity. Enjoying a good healthy breakfast is important to fuel our bodies for the day. Each of the places we stay provide beautiful breakfast buffets, with wide array of choices; cured meats and cheeses, warm croissants, a tempting selection of breakfast cakes and breads, and fresh fruit, yogurt and cereals. My choice in Italy, and often here at home, is the fruit, yogurt – preferably plain, and a muesli or granola.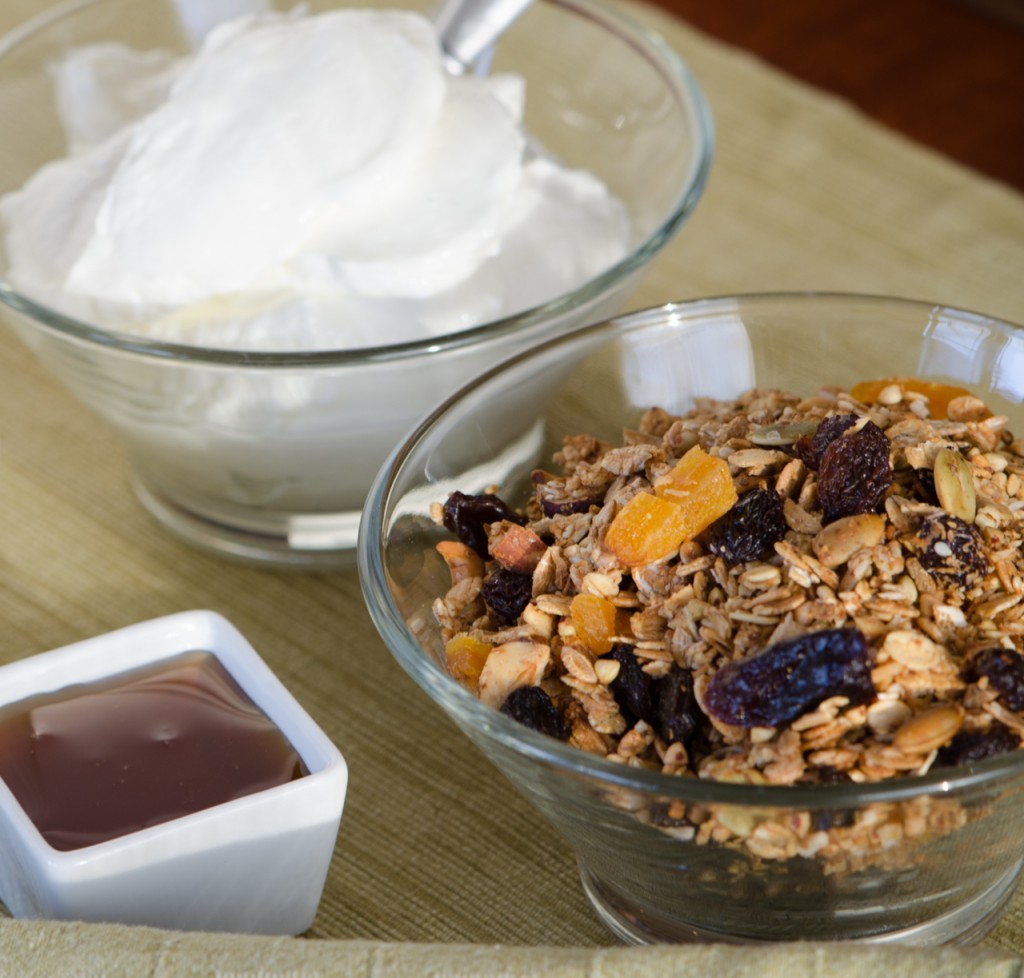 Muesli is a breakfast cereal that was introduced 1900 by a Swiss physician, Maximilian Bircher-Benner. He recommended a diet rich in fruits and vegetables for his patients, and developed muesli, based upon a dish he and his wife were served on a hike in the Swiss Alps. Bircher-Benner changed the eating habits of the late 19th century. At the time, diets were rich in meat and white bread; he proposed changes that today are recognized as part of a healthy lifestyle – a diet rich in fruit, vegetables and nuts, combined with daily physical activity. Bircher-Benner's original recipe had only a few ingredients; moistened rolled oats, cream, and grated apple, and was served with orange juice and chopped almonds. Today, muesli often includes nuts, seeds, dried fruit, and spices such as cinnamon.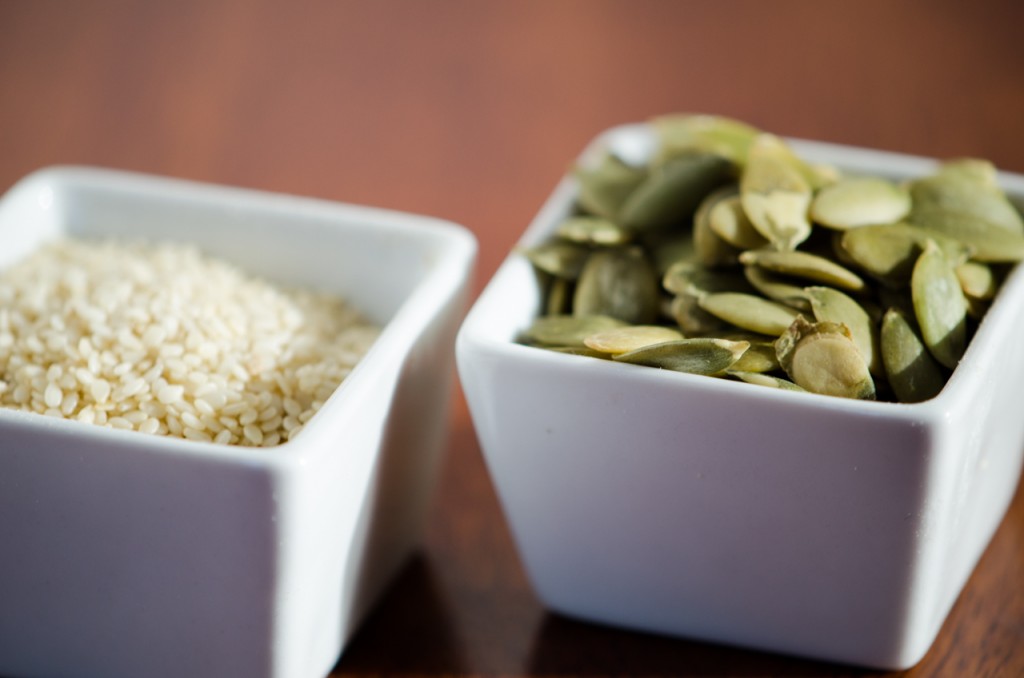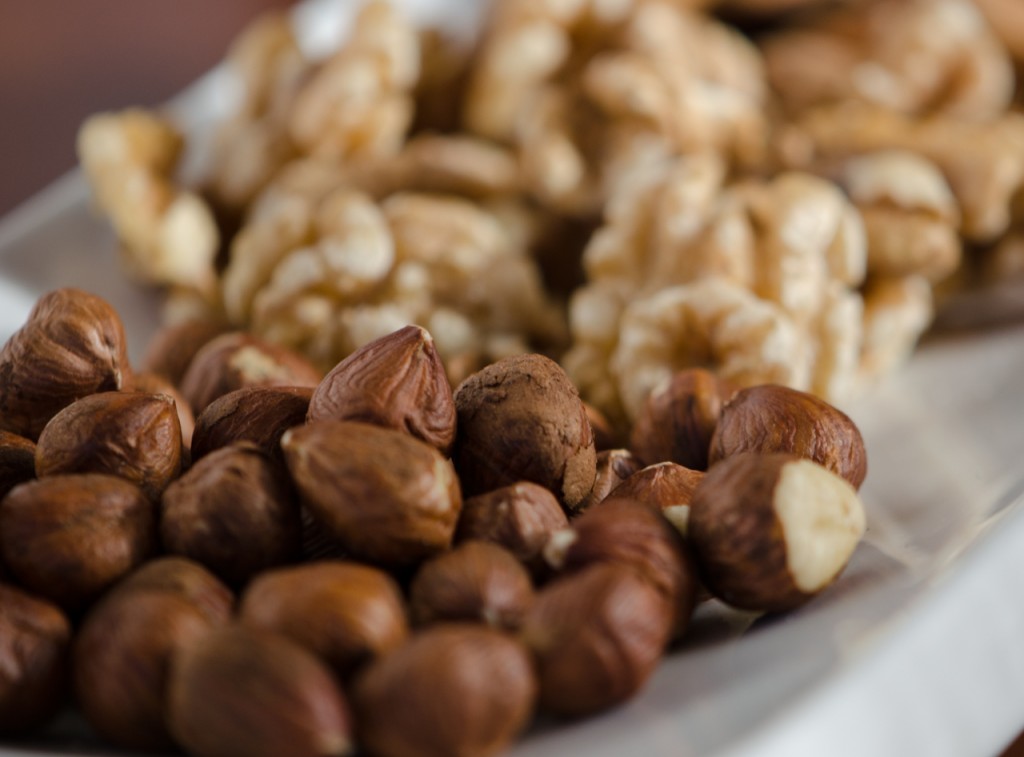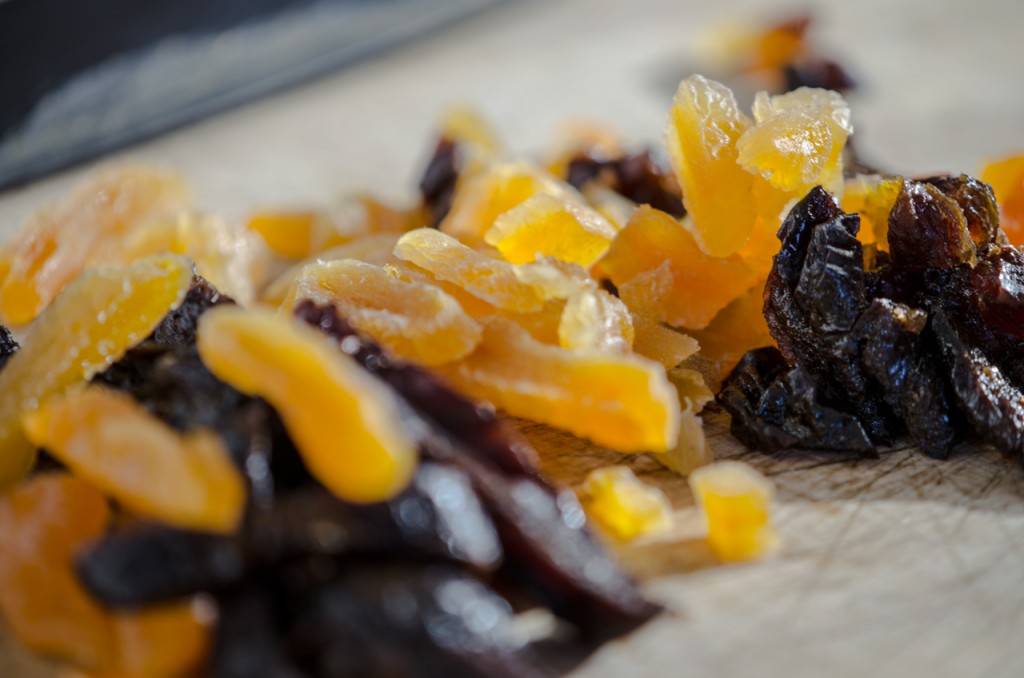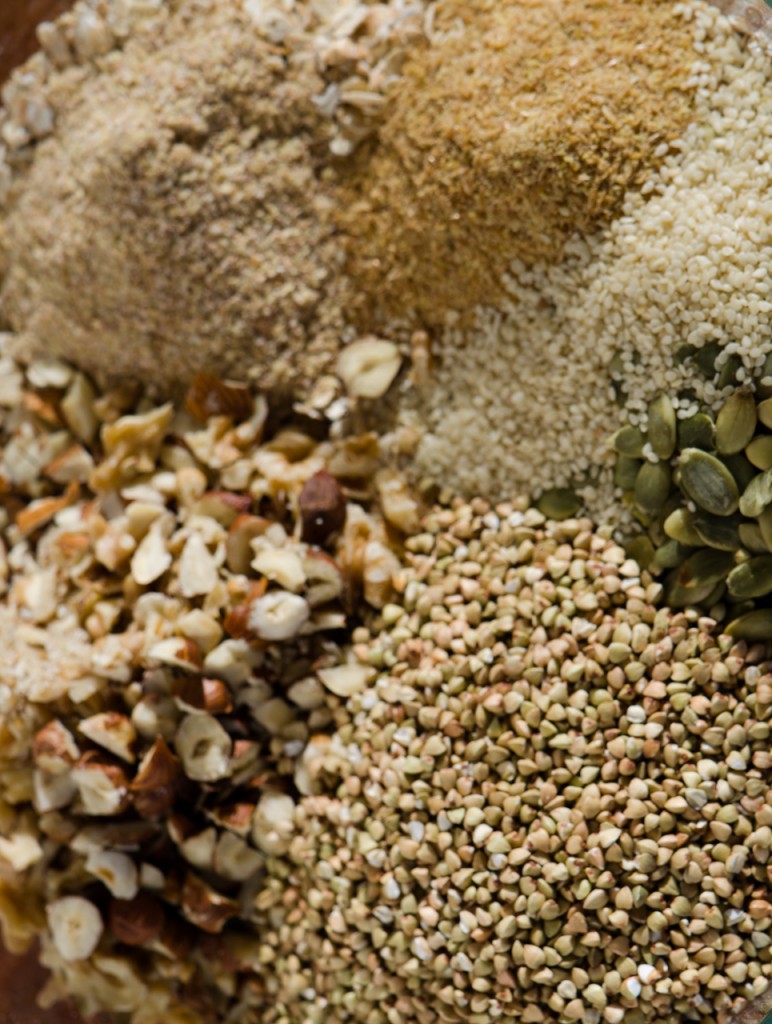 Granola is a muesli that has moistened with oil or other liquid and toasted. You can find many varieties of packaged muesli or granola, but I prefer my own over pretty much any one I can buy at the store. I like the toasted flavor of a granola, but find that most are overly sweet, or surprisingly high in fat. Over the years I have developed my own recipe, including whole oats, wheat germ, and ground flaxseed. After one of our Chefs on Bikes tours with Master Guest Chef Susan Regis, I added buckwheat groats to the mix; we used these in several recipes during that tour. I lightly sweeten my granola with maple syrup and honey, and moistened with just a bit of oil combined with orange juice. (Traditional muesli was eaten with orange juice and not milk.) I make up a large batch and keep it in a sealed plastic bag – with some greek yogurt and fresh fruit, a perfect quick breakfast!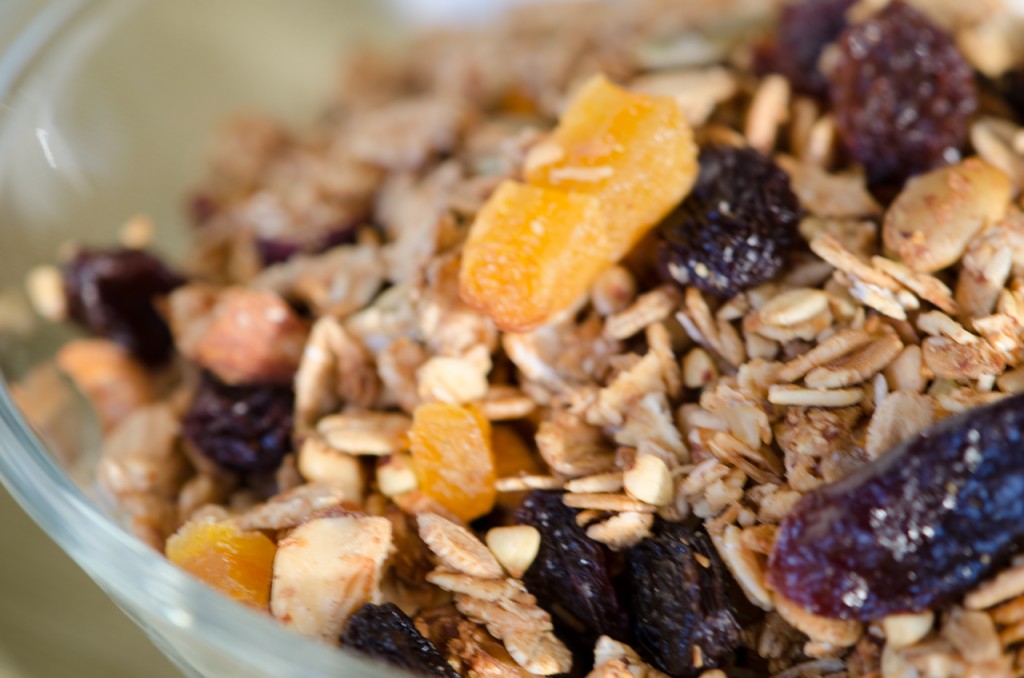 Muesli or Granola
5 cups old-fashioned rolled oats, or other whole grain cereal – Bob's Red Mill makes a nice multi-grain mix
1/4 cup ground flax seed
1/4 cup wheat germ
3/4 cups mixed seeds – any one, or combination of: pumpkin, sunflower, untoasted sesame seeds
2 cups mixed nuts, coarsely chopped
1/2 cup unsweetened grated coconut
1 cup buckwheat groats
2 teaspoons ground cinnamon
1 teaspoon kosher salt
1/2 cup orange juice
1/3 cup maple syrup
1/4 cup honey
2 tablespoons vegetable oil
3 cups dried fruit – apricots, craisins, raisins, figs, larger fruits coarsely chopped
Preheat the oven to 300°F.
In a very large bowl, mix together the oats or grains, flax seed, wheat germ, whole seeds, nuts, coconut, cinnamon, and salt. If you prefer muesli rather than granola, add the dried fruit, and you are done!
For the granola, in a second bowl combine the orange juice, maple syrup, honey and oil. Mix the wet mixture into the dry ingredients until thoroughly dispersed, then divide and spread the mixture evenly on two sheet pans.
Bake the granola for about 30 minutes, stirring every ten minutes, until the granola is golden brown. Add the dried fruit, and bake for another ten minutes.
Remove from oven, then cool completely.
Store the muesli or granola in a large, airtight container.