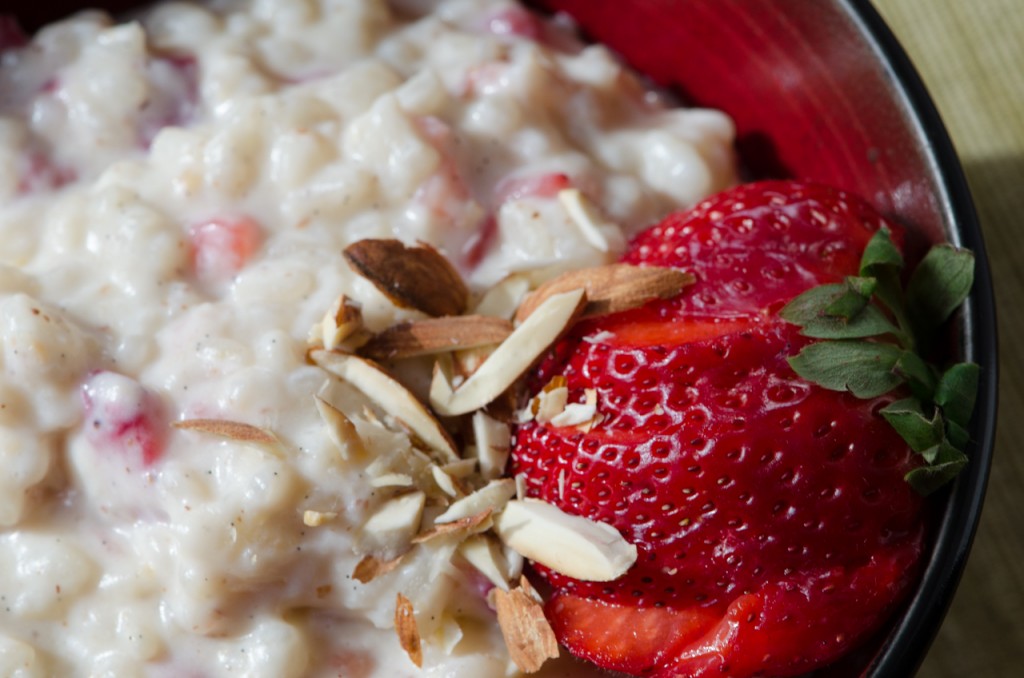 Our cycling tours in the Veneto bring us along the fertile valleys of rivers such as the Po, Brenta and Adige. These valleys offer us some wonderful terrain – scenic, yet flat – and a wide variety of agricultural products to play with during our cooking classes. Risottos take center stage during many of our classes, as there are over 20 varieties of rice grown in Italy, most of them in the Veneto, Piedmont, and Lombardia regions of the north.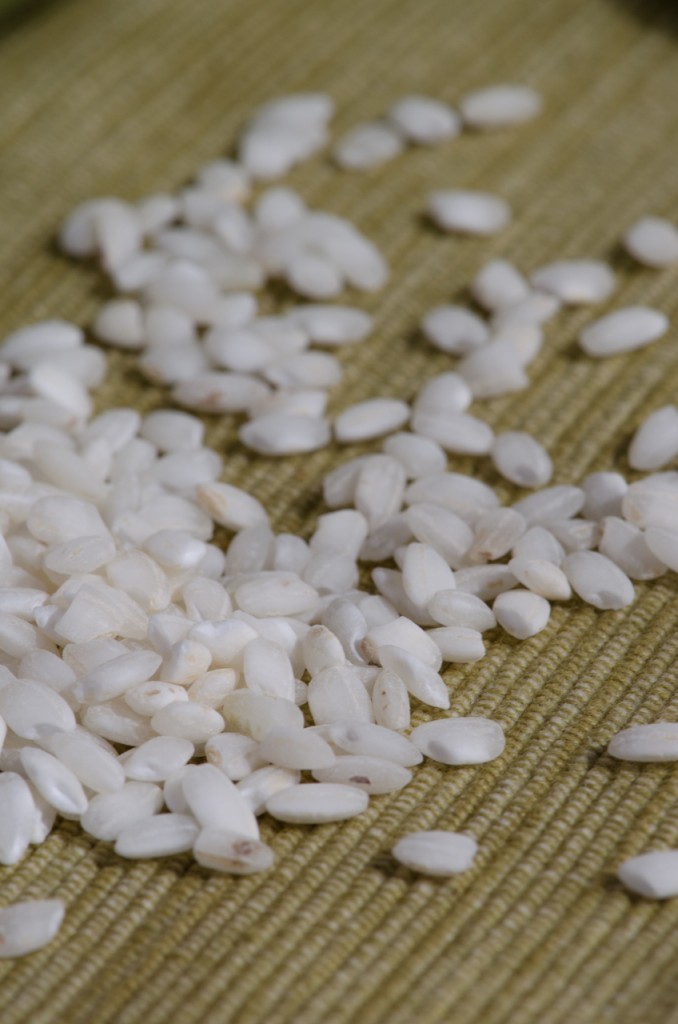 Over a thousand years ago, the Benedictine nuns and monks owned much of the land in the interior of the Veneto, but much of this was swampland. The orders reclaimed the land, building a system of irrigation canals. Initially these lands produced traditional grains like wheat, barley and rye, but after Venetian Marco Polo returned from the Far East with rice, this grain was incorporated into the Venetian diet. Now, you can find risottos on every menu in the region, flavored with anything from fish to meats to vegetables, from peas to squash to mushrooms. I've made many a risotto, but hadn't yet tried a rice pudding.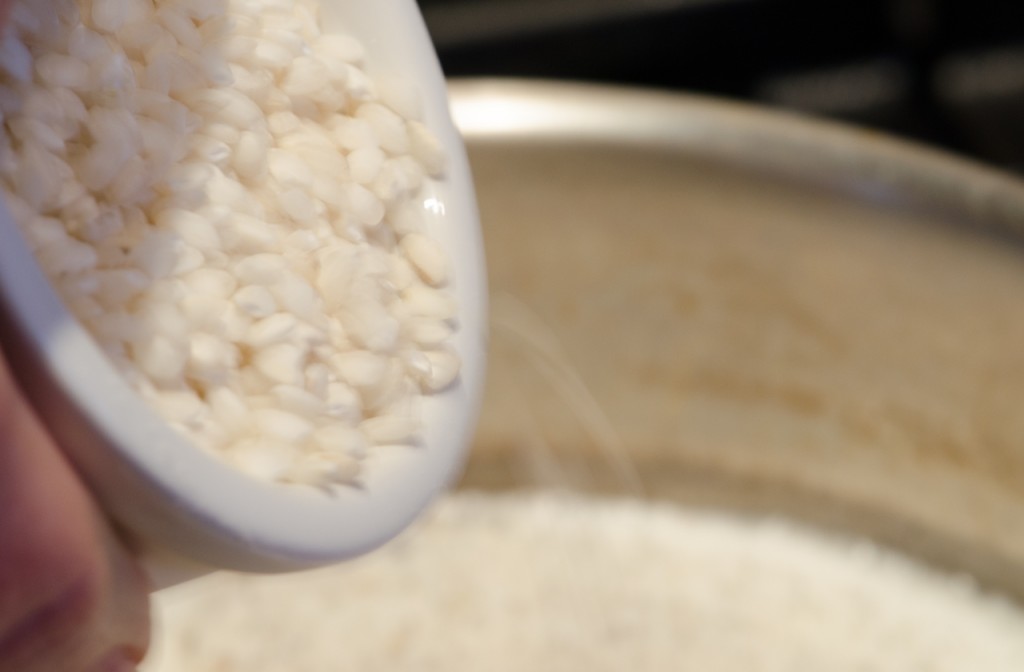 Last week, Melissa Clark shared her technique for making an easy rice pudding without a lot of cream or egg custards, or 'fancy' techniques, like baking them in a water bath. Adding cream to a risotto rice dish in Italy is just not done; a good risotto rice will have sufficient starch to thicken and make a wonderfully creamy sauce without the cream. It is only when non-Italians (i.e. the French) start cooking risottos that cream creeps in. So it seemed to me that using a nice starchy short grain risotto rice would make a lovely, simple rice pudding. But as Melissa Clark correctly observed, you'll need a bit more liquid for the same amount of rice, or else you'll end up with a sticky pudding.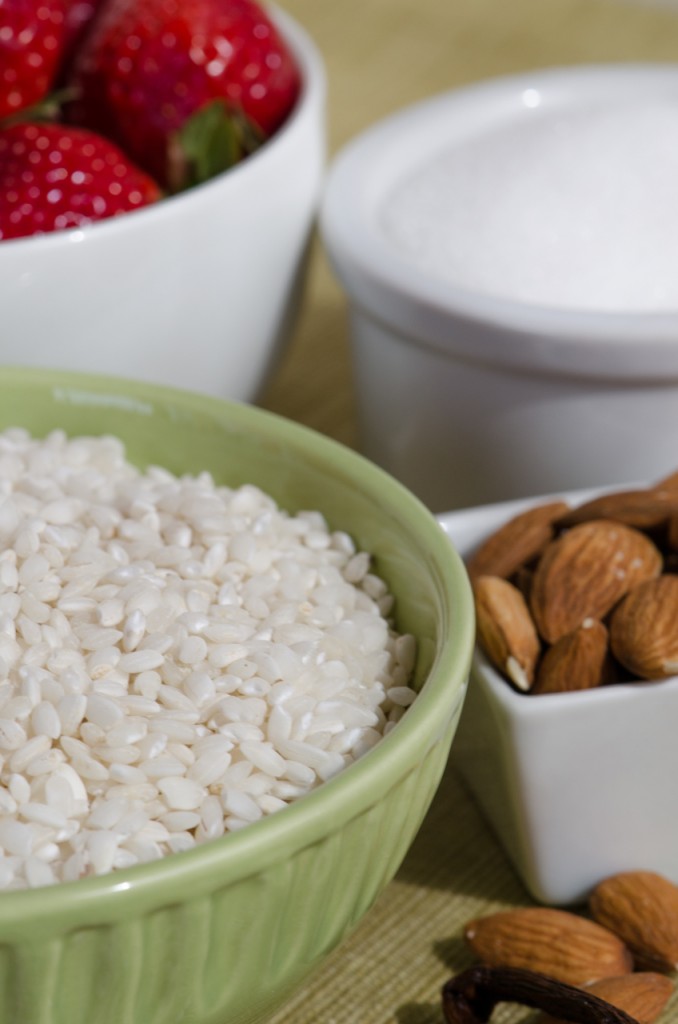 I stole bits and pieces from several Italian rice pudding recipes to create the nice spring version below. Many recipes included candied citrus and dried fruits, but I'll try one of those next winter. Several had fresh strawberries, and others had almonds – I thought the combination would be a marvelous. Flavoring with vanilla is quite common as well. I have several boxes of Vialone Nano, my favorite risotto rice, produced in the Veneto region and the only rice in Europe with the IGT quality designation. It is shorter and rounder than other varietals, and also absorbs more liquid, which gives it a creamier base in cooking. I thought it would be wonderful in a sweet pudding, and I wasn't disappointed! But an Arborio or Carnaroli rice would work just fine.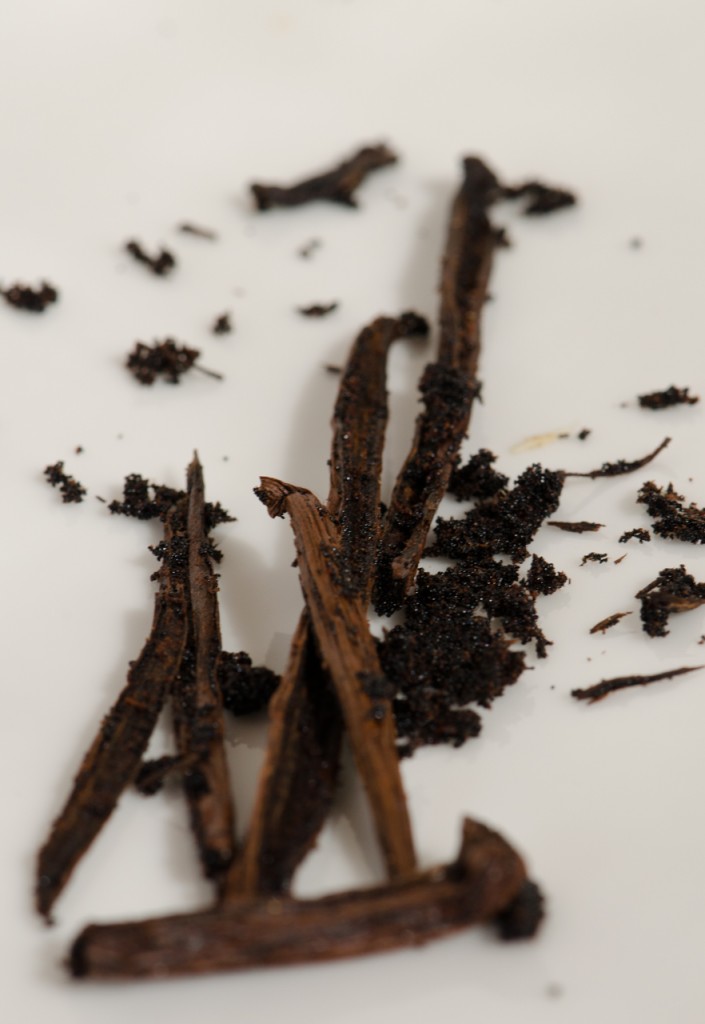 Riso al Latte con Fragole e Mandorle
4 cups whole milk
1/4 cup sugar
1 vanilla bean, split lengthwise, seeds scraped out and reserved
1/4 teaspoon fine sea salt
3/4 cup Arborio rice
3 tablespoons toasted almonds, finely chopped
8 large strawberries, 4 finely chopped, 4 sliced
In a medium saucepan, combine milk, sugar, vanilla bean and seeds, and salt; bring to a boil. Add rice, reduce to a gentle simmer and cook, stirring frequently, until rice is tender and pudding is creamy, about 45 minutes.
Stir in 2 tablespoons of the finely chopped almonds and the finely chopped strawberries. Serve the rice pudding warm or at room temperature, topped with the remaining strawberries slices and chopped almonds.