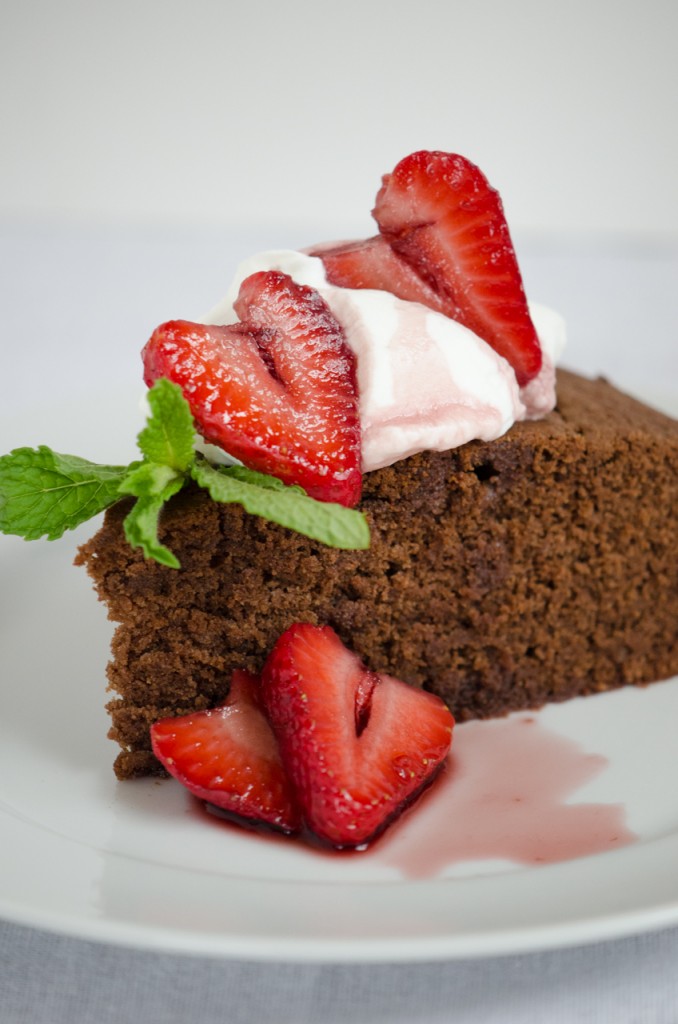 This recipe was recently featured in an article in La Cucina Italiana magazine, entitled Italy's Best Desserts. The author is Francine Segan, a food historian and the author of a new book, Dolci: Italy's Sweets. I loved the article, Francine offered some very traditional sweets that included some wonderfully unique flavor combinations. Her background as a food historian shines through as she shares the story behind the recipes, something I try and share with our guests during our cooking classes on our culinary bike tours.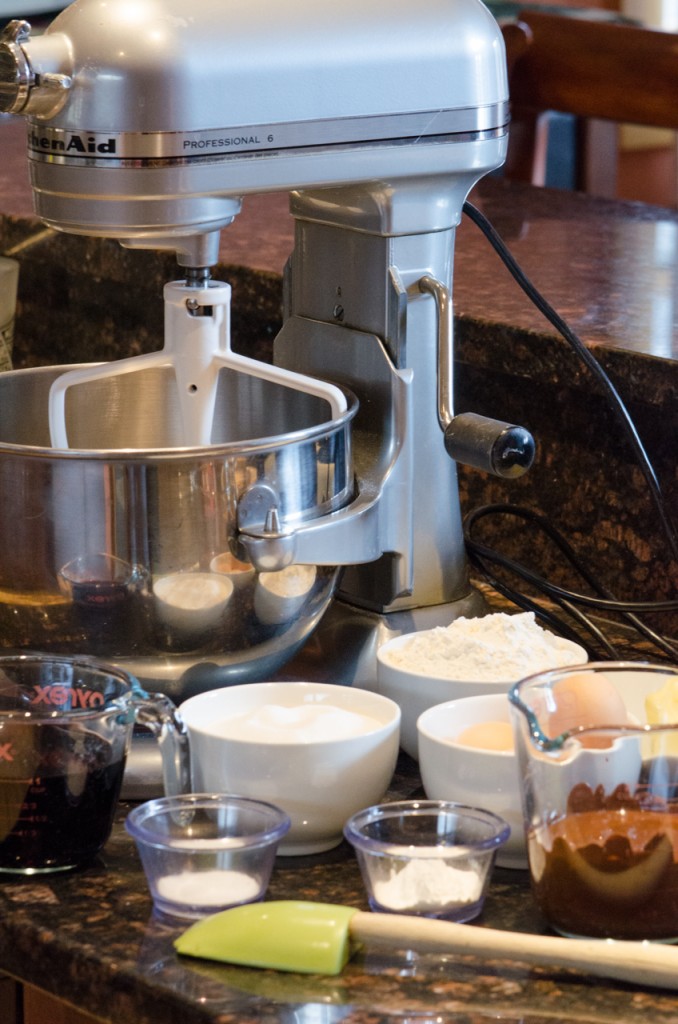 Francine was taught this recipe from Paola, a woman from Bologna who shares her regions (Emilia Romagna) cuisine with foreign visitors through Home Food Italy (homefood.it). She explained that this cake is usually served with a glass of dry red wine. As this cake is not overly sweet, Italians will serve it after a meat-based secondi with a red wine sauce, so guests can continue to enjoy the same red wine from dinner through dessert, which is usually frowned upon in Italy. The fruit of the wine provides a wonderful foil for the dense, dark chocolate.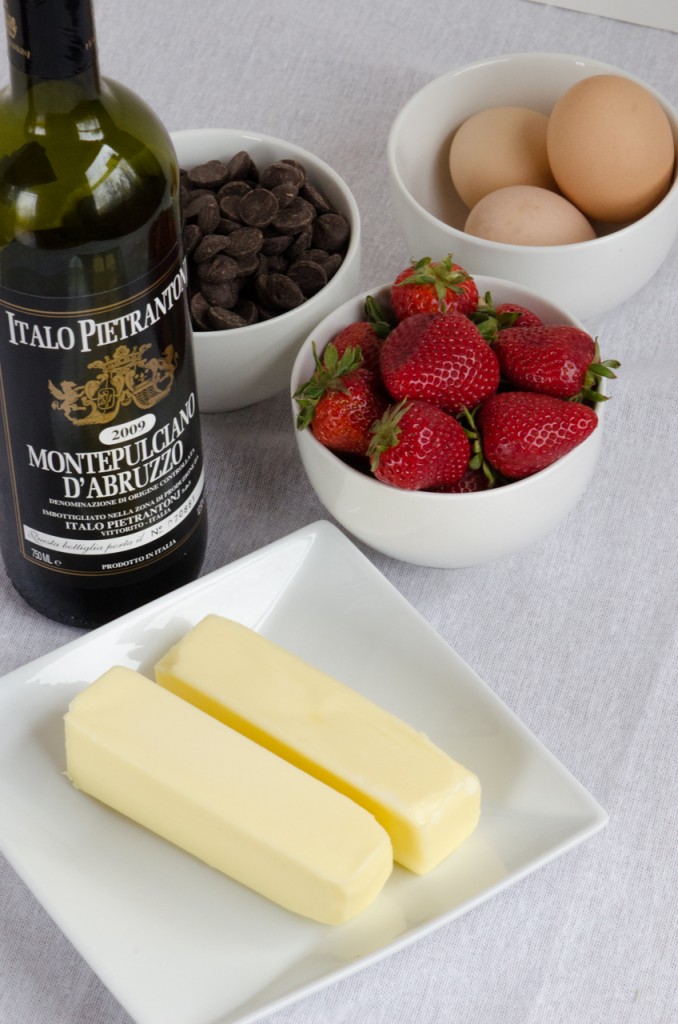 Francine includes raspberries in her recipe, but I decided to use strawberries instead, as the season is just around the corner. Browsing through Lynne Rosetto Kasper's A Splendid Table, I found the perfect strawberry recipe – Fragole al Vino Rosso. I thought this the perfect accompaniment to the torta, with one simple change; I replace lemon juice with balsamic vinegar, one of Emilia Romagna's signature products, and a perfect pairing with fresh strawberries.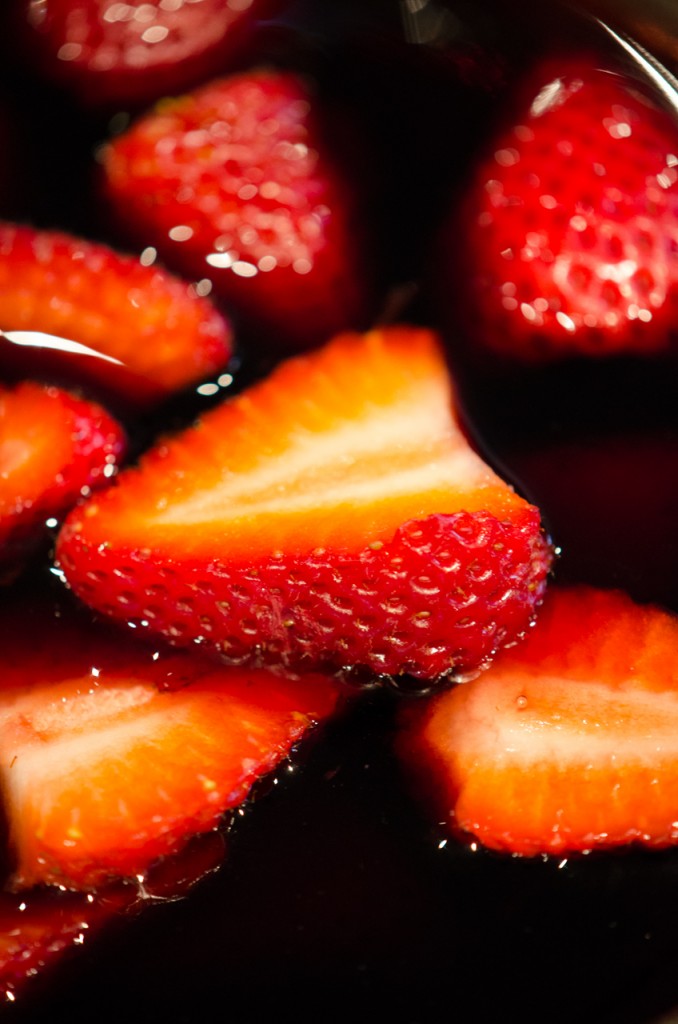 Torta al Vino Rosso
1 cup (2 sticks) unsalted butter, at room temperature, plus more for greasing pan
1 1/2 cups unbleached all-purpose flour
1 tablespoon baking powder
3/4 teaspoon fine sea salt
1 1/4 cups sugar
3 large eggs, separated
5 ounces good-quality bittersweet chocolate (80% or more), melted
1 cup dry red wine
Preheat oven to 350°.
Grease a 9 or 10-inch springform pan and line the bottom with parchment paper. Butter the parchment.
In a large bowl, whisk together four, baking powder, and salt, set aside. In the bowl of an electric mixer fitted with the paddle attachment, beat together butter and 1/2 cup sugar on medium speed until light and fluffy, about 4 minutes. Beat in egg yolks, 1 at a time, scraping bowl as necessary. Add chocolate; beat just to combine. In 3 additions, add wine to butter mixture, alternating with flour mixture.
In a large bowl, using a clean whisk beater, beat egg whites until soft peaks form. Gradually add remaining 3/4 cup sugar and beat until the whites are firm and glossy.
Using a spatula, gently fold whites into batter just until no white streaks remain. Pour batter into prepared pan, smooth top with spatula. Bake until a toothpick inserted in the center comes out clean, 40 to 45 minutes.
Transfer cake to wire rack; let cool in pan 10 minutes. Run a knife around pan to loosen cake, release from pan. Let cool completely on wire rack.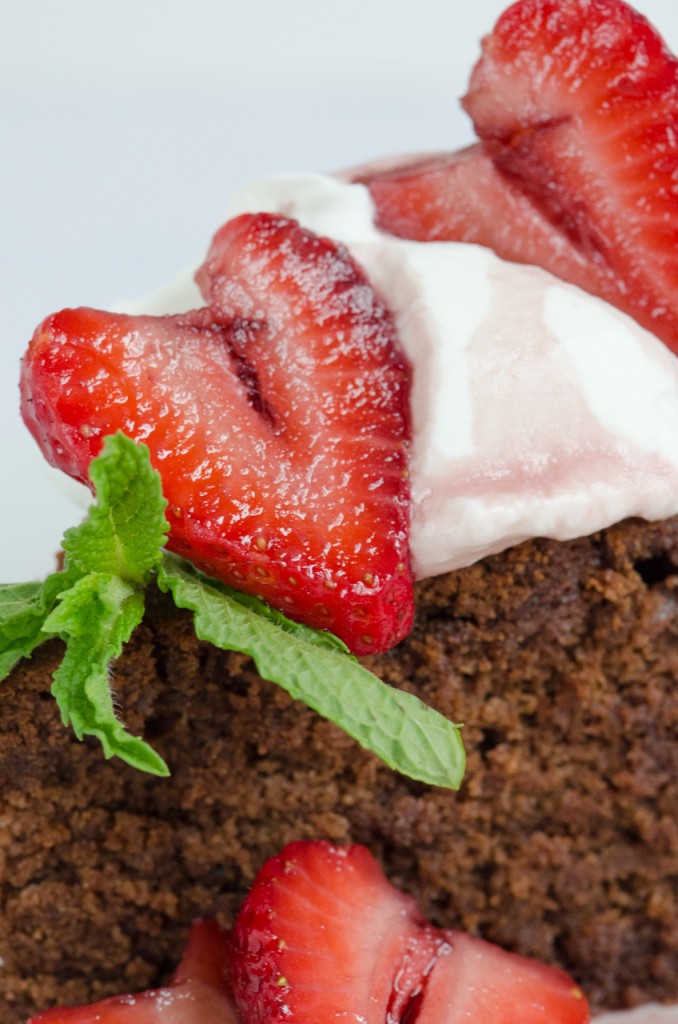 Fragole al Vino Rosso
1 cup fruity red wine (Valpolicella, Merlot)
1 tablespoon balsamic vinegar
2 tablespoons sugar
1 pint ripe strawberries, rinsed, hulled, and sliced
Combine the wine, balsamic vinegar, and sugar in a deep bowl. Add the strawberries. Let stand 1 hour at room temperature. Then refrigerate 30 minutes to 1 hour before serving. Keep them much longer than 2 hours softens the fruit too much.