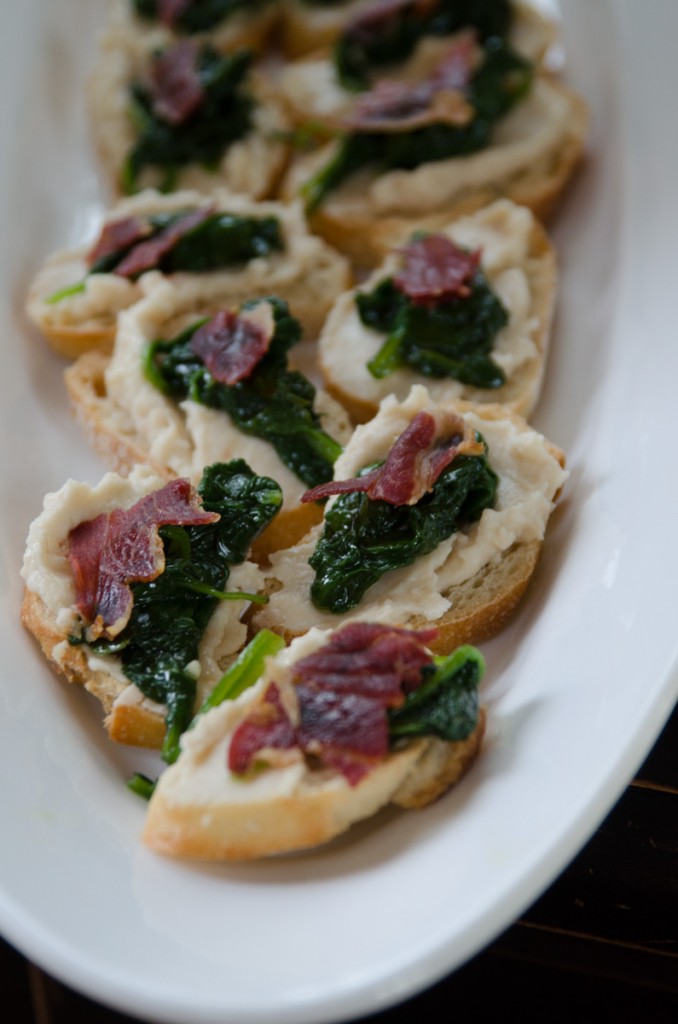 We are heading to Umbria for one of our Bike the Wine Roads cycling tours, so my culinary and wine investigations are targeting that region currently. Umbria is particularly well known for its beans and lentils, which are dried and appear on their table year round.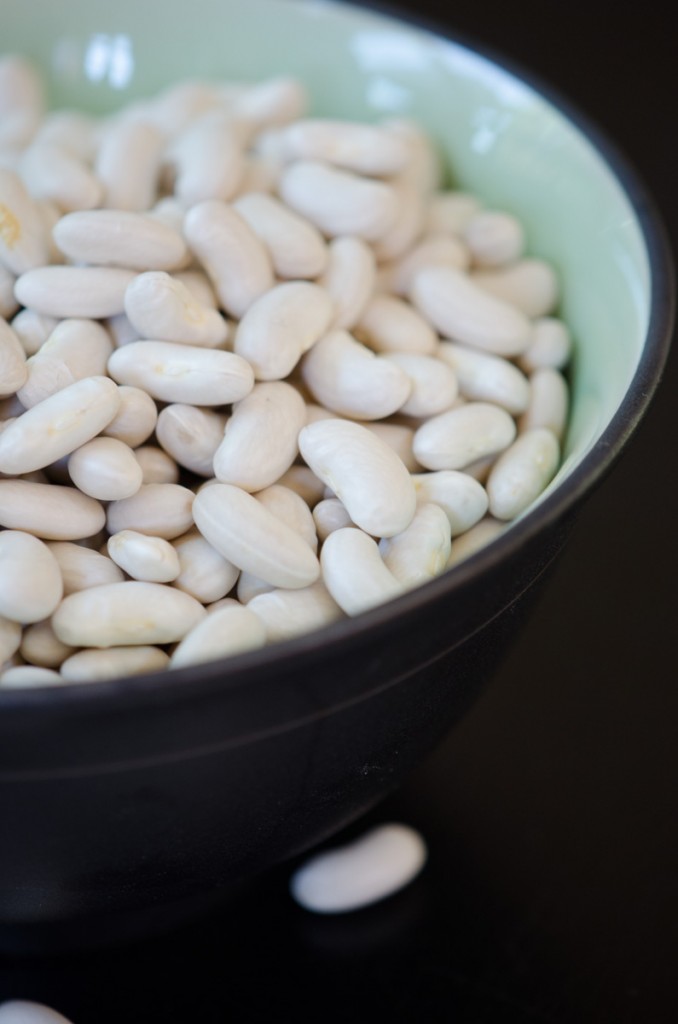 Some very special heirloom varieties include Roveja di Civita di Cascia, small wild peas that grow high on the slopes of the Sibillini mountains,  and the Lake Trasimeno bean, a tiny bean about the size of a grain of rice, which are eaten both dried and fresh. Also from Lake Trasimeno is the fagiolino, a eyeless type of black-eyed pea, Cave di Foligno's rare variety of navy bean, the fagiolo or the earthy cicerchie, a type of chickpea. The town of Castelluccio produces some wonderful tiny lentils.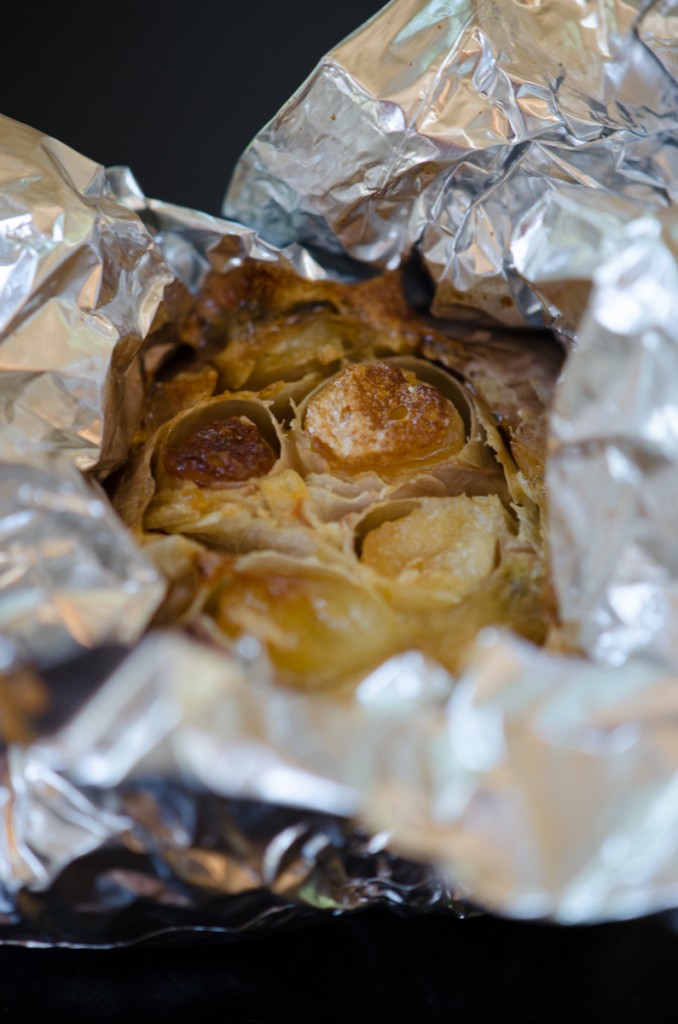 One very easy, and versatile bean recipe I make quite often is a simple puree. I serve this as a side dish with some grilled tuna or other fish, spread on a sandwich, or as a dip for raw vegetables. I use it on a favorite crostini antipasti at my cooking classes, and am always asked for the recipe. Serve with a drizzle of wonderful olive oil, another Umbrian specialty.
White Bean Puree with Roasted Garlic
Number of servings: Makes 3 cups
Per Serving 432 calories
Fat 3 g
Carbs 78 g
Protein 28 g
Ingredients
1/2 pound dried white beans, such as cannellini or great white northern, or 2 -15 ounce cans white beans, rinsed

2 bay leaves

1 head garlic
1/4 cup extra virgin olive oil

2 teaspoons minced fresh rosemary

Grated rind and juice of 1 lemon

Kosher salt and freshly ground black pepper
Instructions
If using dried beans, place the beans in a large bowl and cover with water. The water level should cover the beans by at least an inch. Allow to soak overnight.
Drain beans, and transfer to a large saucepan. Cover the beans with twice as much water and bring to a boil over high heat. Reduce heat to a simmer. Add bay leaves. Simmer until beans are tender, about 1 to 1/2 hours, depending upon the size and age of the beans. Drain, reserving about 1 cup of the cooking water. If using canned beans, you can skip these steps.
While the beans are cooking, preheat the oven to 375°. Slice the top off of the head of garlic, exposing just the top portion of the individual cloves. Wrap the garlic head in aluminum foil, leaving the top slightly open. Drizzle with 1 tablespoon olive oil. Place in the oven and roast until the cloves are quite tender.
Transfer the cooked beans to a food processor, and squeeze the cooked garlic cloves into the bowl of the food processor. This should be easy to do, squeezing from the bottom of the clove they should just pop out of the opening you cut at the top. Turn the machine on, and slowly add the olive oil in a steady stream through the feed tube, processing until smooth. Add the rosemary, lemon rind and lemon juice, process to combine. If the puree is still too thick for your liking, add a bit of the reserved bean cooking liquid and puree until it is the texture you wish. Season with salt and pepper, and serve.
For a nice antipasti crostini, spread the puree on a slice of toasted bread, and top with sautéed kale and a small leaf of dried kale, dried in the oven with a little olive oil and salt, or sautéed spinach and a shard of oven-dried prosciutto.