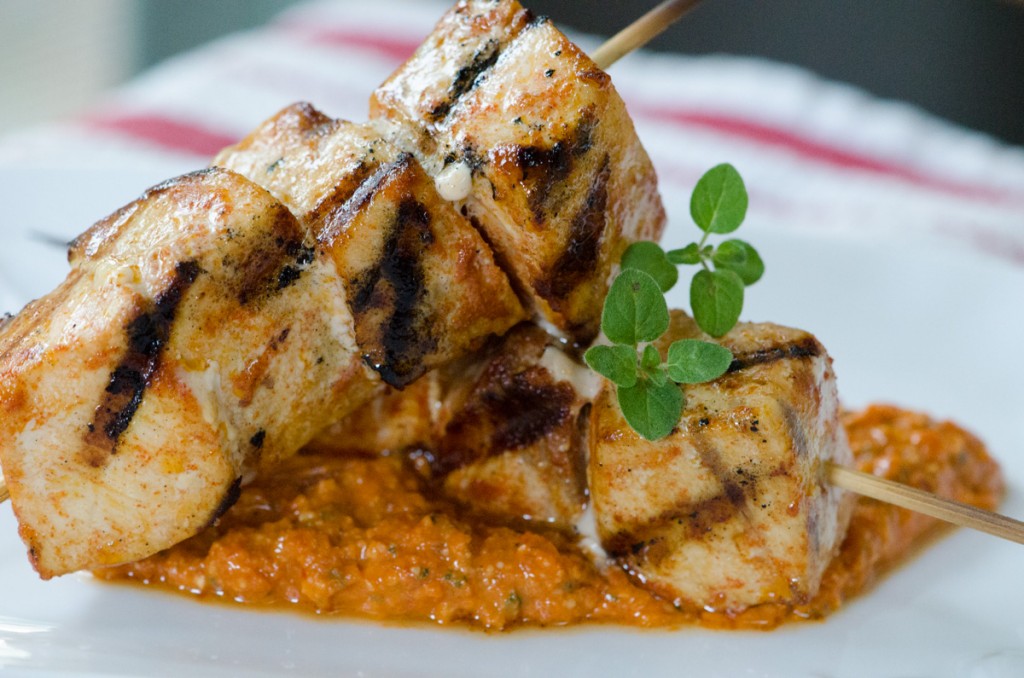 Last week's post was on a spiedini recipe I was developing for a cooking class. I had a large group attending, and it was great fun to gather around a central island and chat as we made 4 different types of skewers. The party moved outside to grill them all, then we gathered round the table to a great feast. Here's another of the recipes – a swordfish skewer, seasoned with smoked paprika, and served with a red pepper pesto.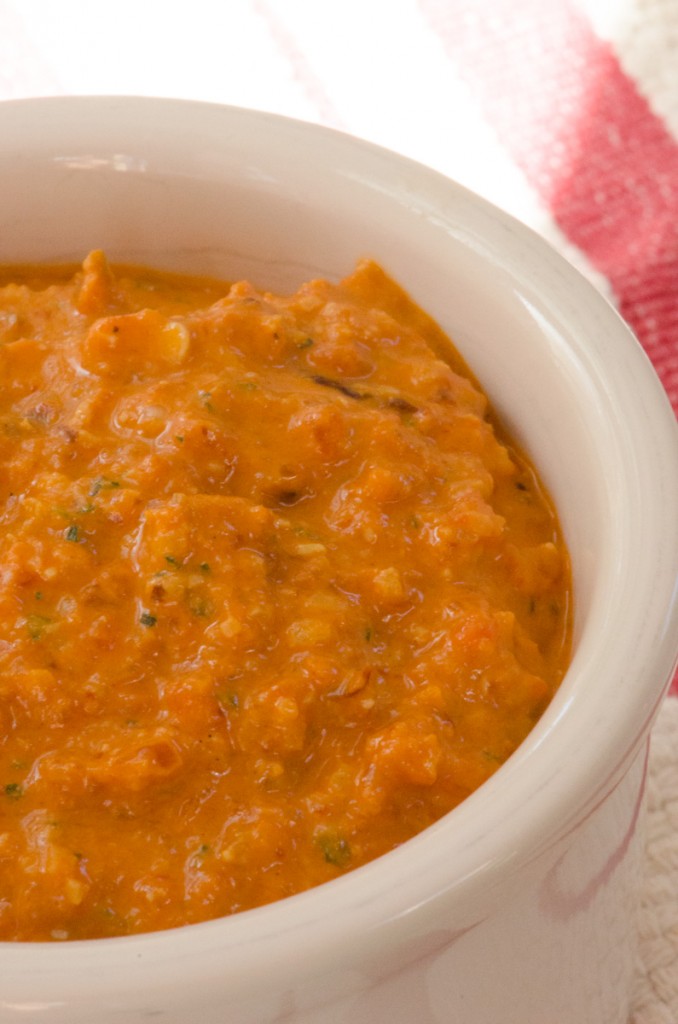 I've enjoyed swordfish all over Italy, from Sicily to the Veneto. Years ago, on a cycling tour in Sicily, we visited a fishmonger to pick up some swordfish for involtini, a 'roll' made from thinly sliced something – from meats to fish to vegetables. We wanted to use swordfish as the outer layer, and so needed it thinly sliced. We had a great photo moment, as the fishmonger cut our swordfish with a huge cigar hanging out of his mouth, right over our fish. We cringed and chuckled simultaneously – and washed the fish before we used it.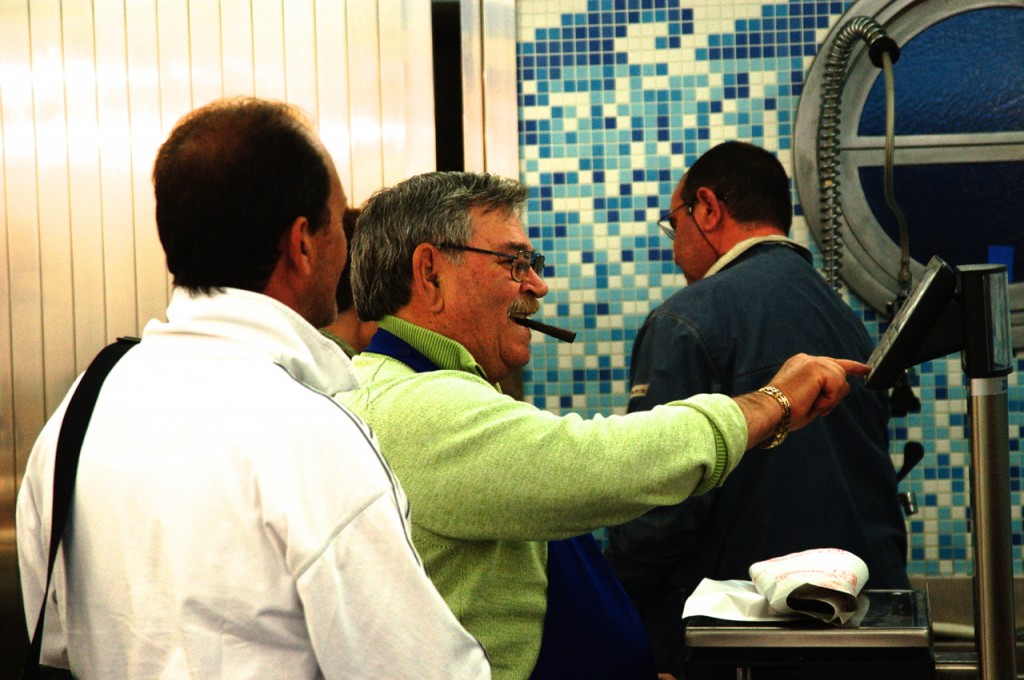 North in Venice, you can find pesce spada at the famed fish market at Rialto, often dramatically displayed with the head and sword alongside. Fresh fish from the Adriatic is expected on the tables of Venice, but in modern times makes its way inland, so I've enjoyed wonderful fresh fish dinners in the mountains of the Dolomites, a mere 2-3 hours from Venice and the coast. Smoked swordfish is one of my favorites, and on my list to try next time I'm in the mood to use our backyard smoker.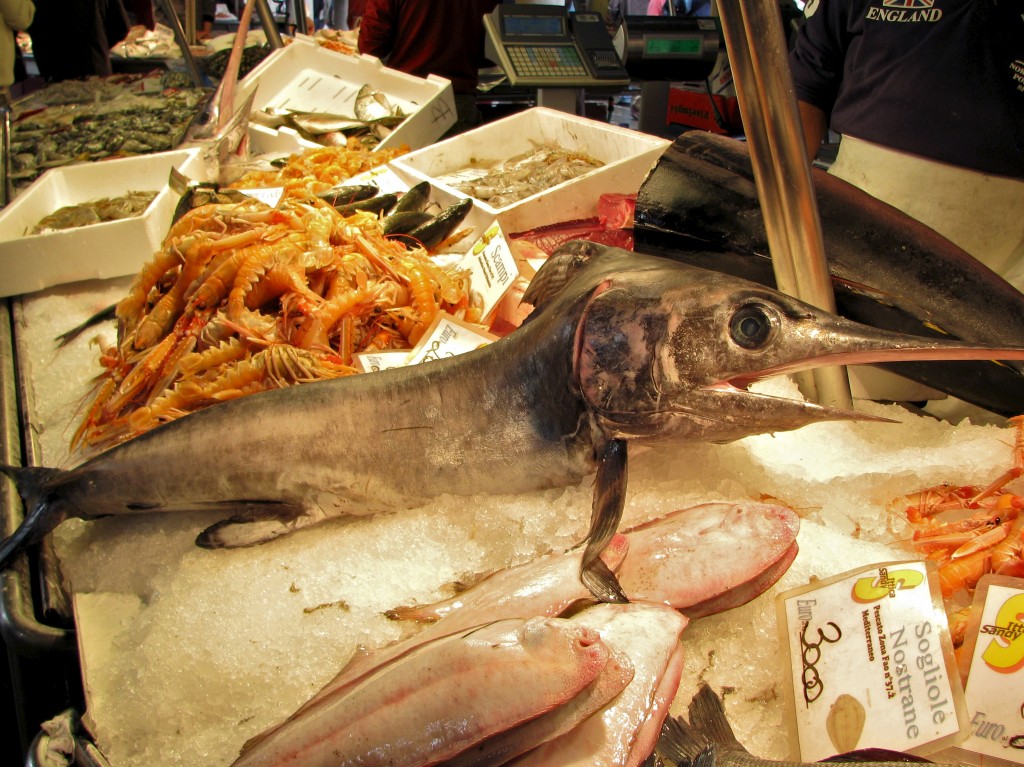 In the meantime, this was a quick and easy summer grilling dish. I've seasoned  the swordfish with smoked paprika, and made a nice red pepper pesto to accompany it. I confess to sneaking in a dried hot chili pepper, stealing a flavor from the Catalan Romesco sauce, but if you don't care for the added heat, you can eliminate it. Serve with some grilled eggplant.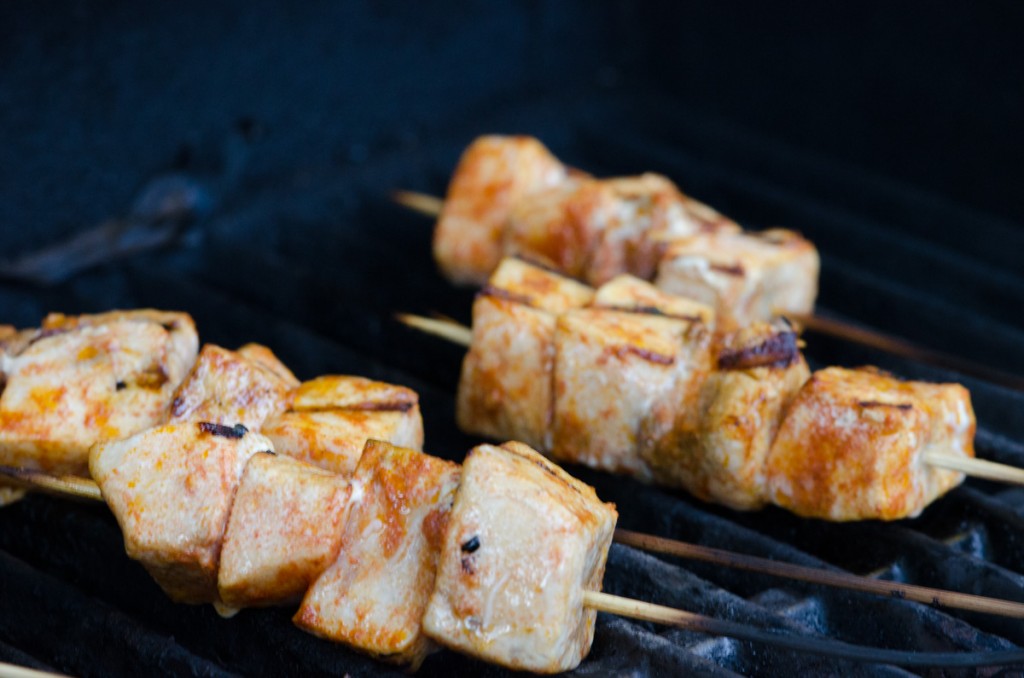 [edamam-recipe-recipe:15]
[edamam-recipe-recipe:16]