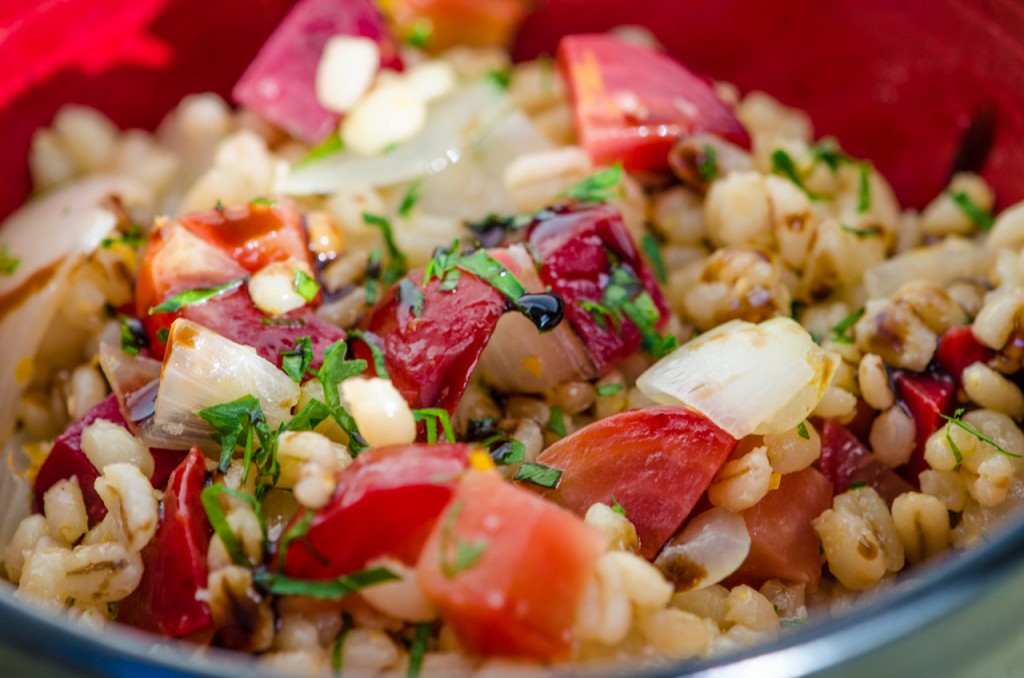 Finding Chioggia beets at my grocers always brings me immediately back to Italy. This heirloom beet comes from the Italian coastal town of Chioggia, right across the lagoon from Venice. In fact, it is often referred to as "Little Venice", and a nice stop on our Italy bike tours as we explore the Lido and islands off of Venice.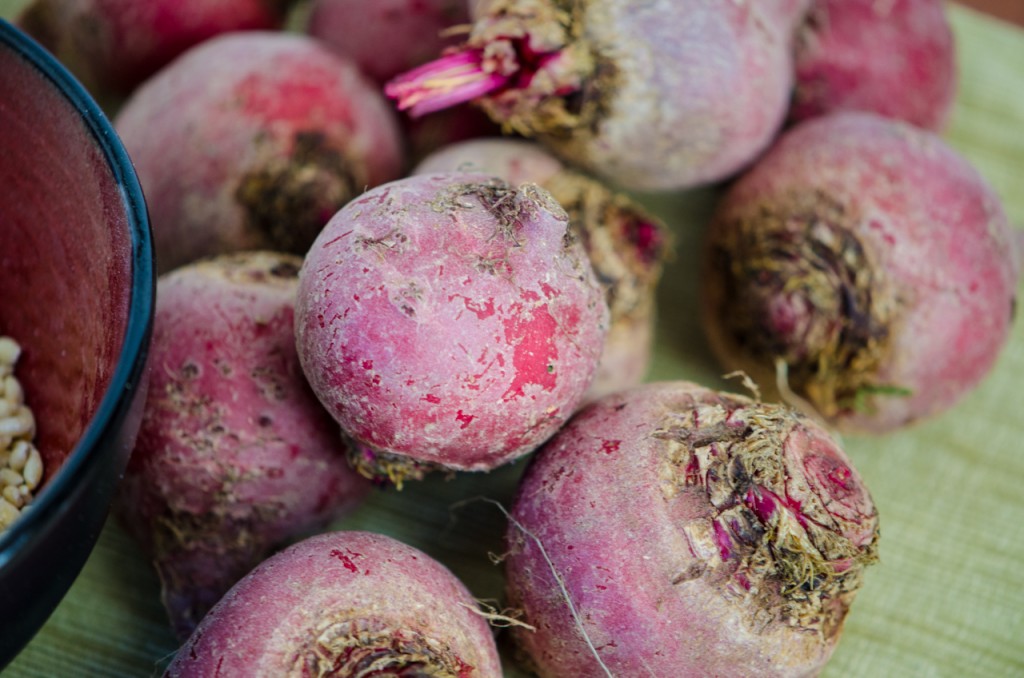 This beet varietal was probably brought to the US in the 1800s by Italian immigrants. Chioggia is a coastal town, which would not have been my first guess as to the birthplace of beets. It ends up that all beets (barbabietole in Italian) – and this includes members of the beet family grown for their leaves, such as chard (bietole), as well as those grown for their tubers – are descendants of the sea beet. The sea beet is native to the coasts of Europe, northern Africa and southern Asia. It requires moist, well-drained soils, and does not like shade. It is able to tolerate relatively high levels of sodium in its environment because its leaves are waxy, hence its ability to thrive in coastal areas.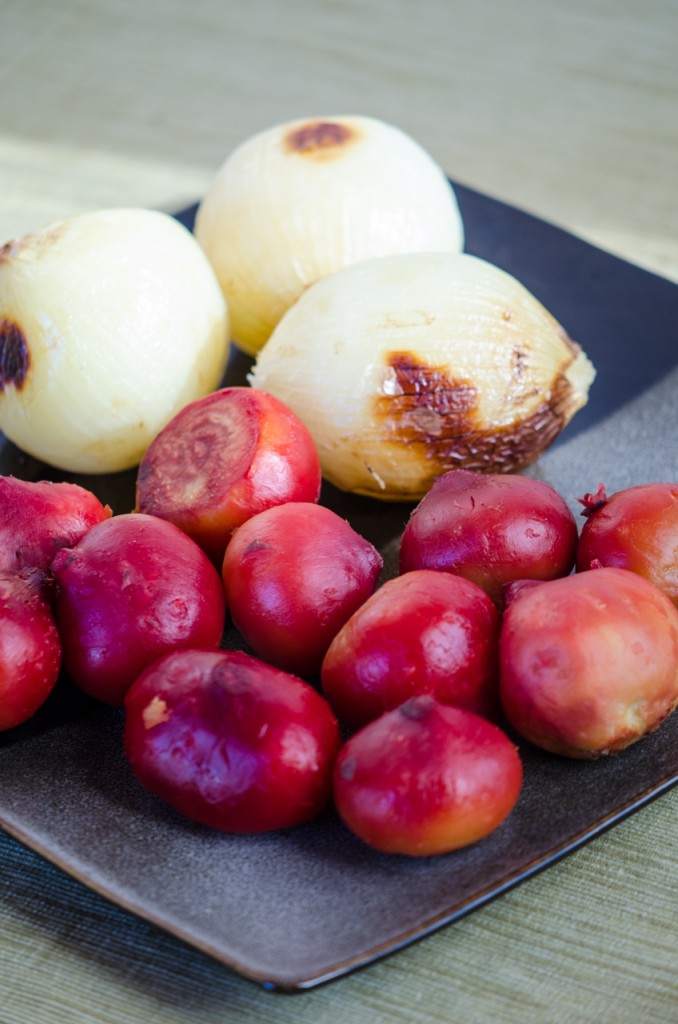 Beets can be enjoyed many ways; raw, pickled, boiled, steamed, but the several cookbooks I referenced for this post all agreed that roasting or baking was the way to go. To quote Marcella Hazan, "The very best way to cook beets is to bake them. It concentrates their flavor to an intense, mouth-filling sweetness that is to swoon over if you have never had them before. No other method compares favorably with baking…"
Alice Waters says "In general, we prefer to roast beets until tender rather than boiling them, because they loose less flavor (and color)."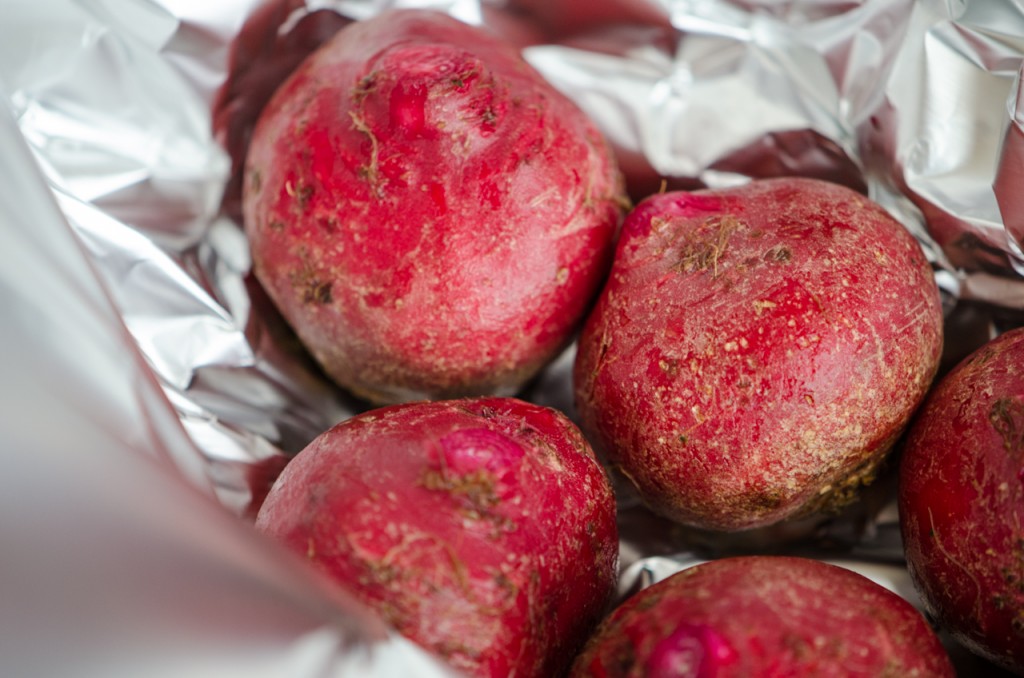 Here are a few beet recipes of Italian origin. A simple recipe for roasting them, which can be used in a variety of ways.
Barbabietole e Cipolle al Forno (Roasted Beets and Onions)
Adapted from recipes in Lynn Rosetto Kasper's "The Splendid Table", and Marcella Hazan's "Essentials of Classic Italian Cooking"
1 large bunch beets
3 medium onions, unpeeled
Preheat the oven to 400°.
Cut off the tops of the beets at the base of the stems and save to cook later. Trim the root ends of the beet bulbs. Wash the beets in cold water, then wrap them all together, or in two packets of aluminum foil, crimping the edge of the foil to seal tightly. Put them on a sheet pan with the onions.
Place the sheet pan in the upper part of the oven. They are done when they feel tender but firm when tested with a knife, about 1 to 1 1/2 hours, depending on their size.
While they are still warm, but cool enough to handle, pull off their skin. Trim away the onion skins.
For a vegetable side dish:
Cut the beets and onions into wedges. Season with salt and pepper and drizzle with a balsamic vinegar and serve.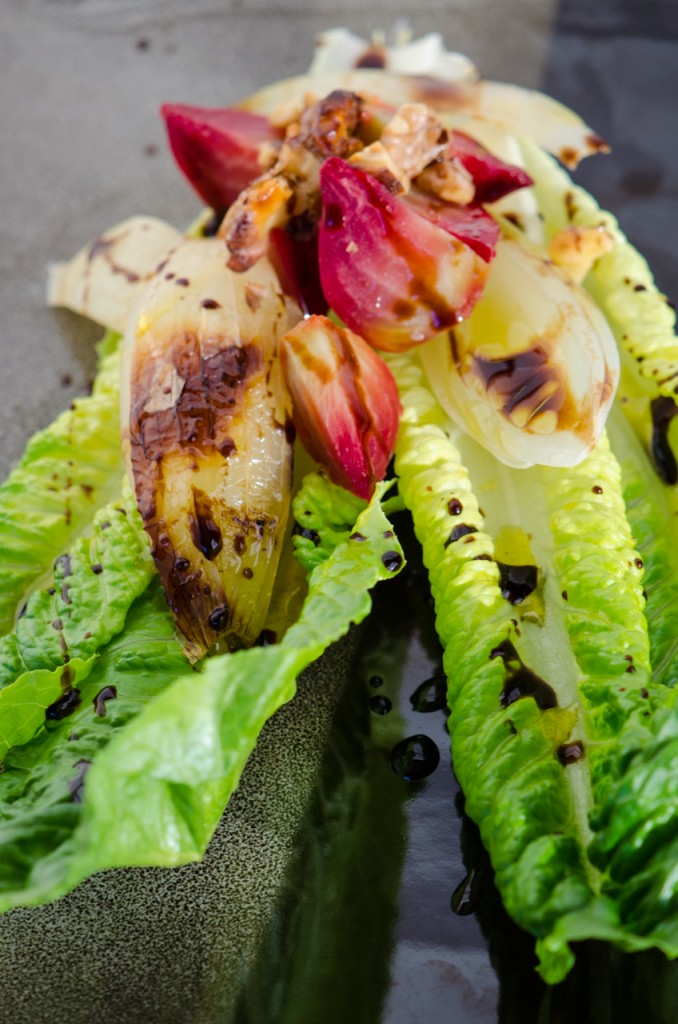 For a salad:
Insalata con Barbabietole e Cipolle al Forno
Roasted beets and onions
Romaine lettuce
1/4 cup toasted walnuts, coarsely chopped
4 tablespoons extra virgin olive oil
3 tablespoons balsamic vinegar
Kosher salt and freshly ground pepper
Serve as a salad by arranging the cut onions and beets on a bed of romaine leaves. Top with the toasted walnuts. Sprinkle the salad with the olive oil and balsamic vinegar. Season with salt and pepper.
Any leftovers can be used in this version of a barley salad from the region of Friuli Venezia Giulia (another great spot for exploring on a bike tour), adapted from Fred Plotkin's "La Terra Fortunata". In Italy, orzo is not a rice shaped pasta, but the grain barley.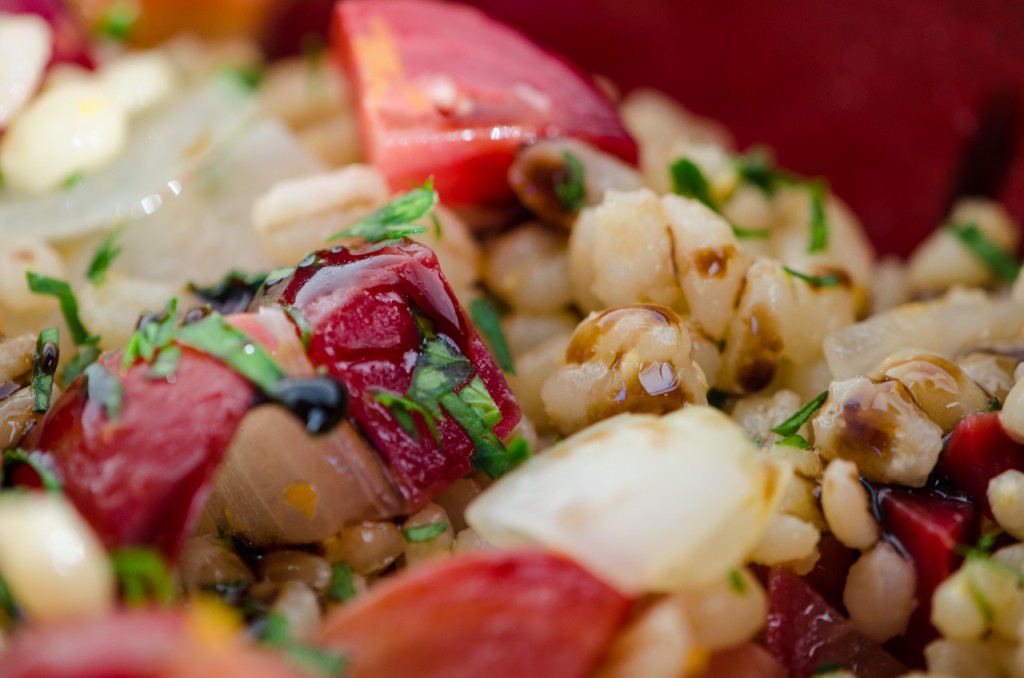 Orzo con le Barbabietole (Barley with Beets)
1 cup pearl barley
2 1/2 cups chicken stock (or water)
1 – 4 roasted beets (depending upon size), cut into 1/2 inch dice
1 roasted onion, cut into 1/2 inch dice
2 tablespoons extra virgin olive oil
Zest of 1 orange
2 tablespoons chopped parsley
Kosher salt and freshly ground pepper
Balsamic glaze
Rinse the barley under cold running water. Place in a large pot, add the chicken stock or water, and bring to a boil. Reduce heat to low, cover, and cook for 35 to 40 minutes, until the barley is tender. The actual amount of time will depend on how much the barley is 'pearled', or processed. Check, as more liquid may be needed.
Add the beets, onions, olive oil, zest, and parsley to the warm barley. Stir to combine, and season to taste with salt and pepper. Warm a bit over low heat if the beet and onions were cold. Serve, garnished with a bit more parsley and balsamic glaze.