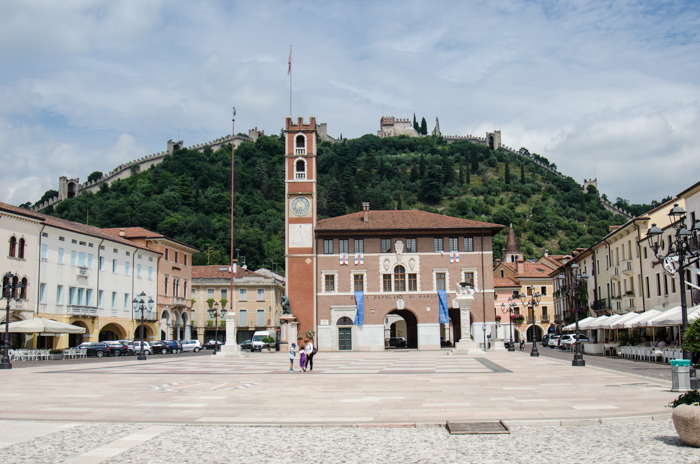 Today our private cycling tour brought us back to Marostica, a town famous for its annual chess game, and known for its cherries. Cherry farming has always played an important role in the local agricultural economy. The Marostica cherry P.G.I., the only Italian cherry to bear this geographical indication, is heart-shaped and is picked by hand without removing the stalk, a technique that helps the fruit maintain its flavor and aroma. The color of the Marostica can range from pink to dark red according to the variety. It is juicy and has a full taste, ranging from somewhat tart to sweet.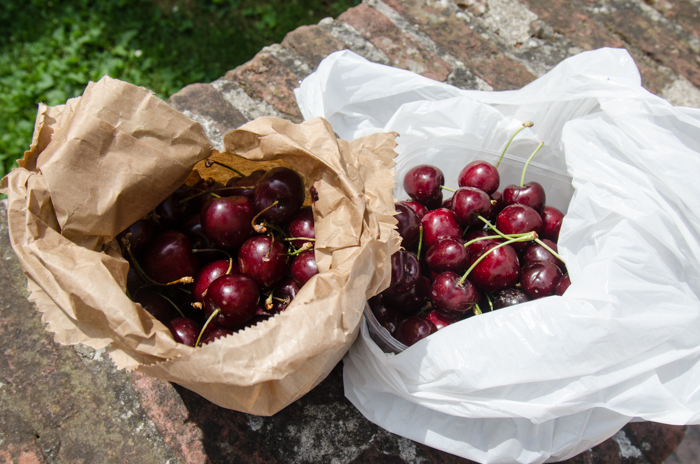 The best-selling varieties are Sandra, Romana, Francese and the distinctly sweet Duroni rossi. The growing area stretches across hills strewn with old towns, such as Marostica, with its Upper Castle, Lower Castle and city walls, all built in the fourteenth century. The historical center is home to numerous palaces and religious buildings, such as the charming seventeenth-century Carmini Church, the San Marco Church, built by the Venetians in honor of the Patron Saint of the Republic, and the Sant'Antonio Abate Church.
In even-numbered years in early September, the world famous human chess game is played with living pawns in the famous Piazza degli Scacchi in front of the Doglione Palace and Lower Castle. The game dates back to 1454 when it was organized to settle a courtly duel between two noble lords competing for the hand of a lady, the daughter of the Lord of the Castle of Marostica. To celebrate his daughter's wedding the Lord planted cherry trees in the surrounding countryside.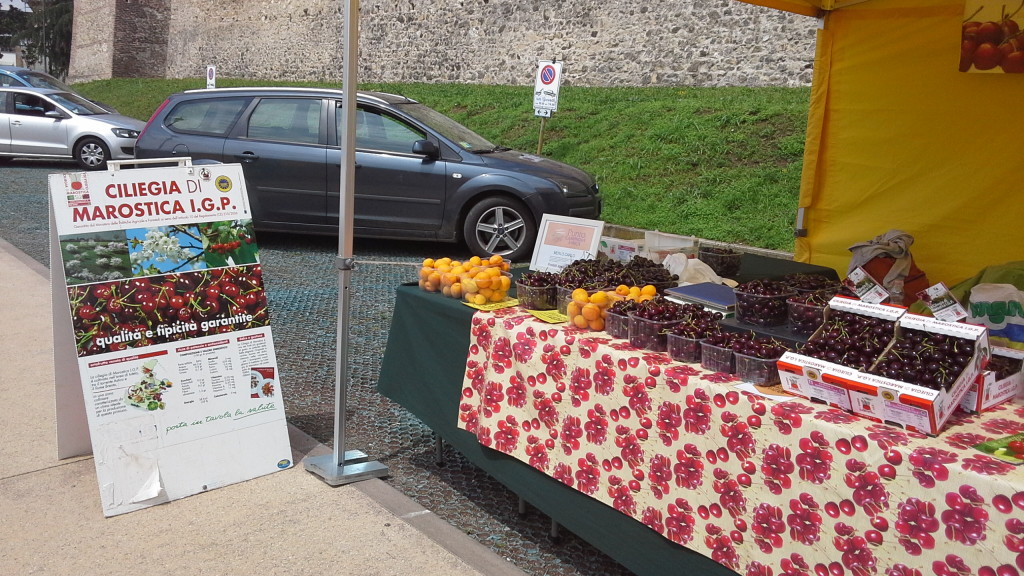 Marostica is also known for it's local cherry festival, the Sagra delle Ciliegie, celebrated on the last Sunday in May every year. This event celebrates the first spring fruit. Throughout the harvest season cherry based delicacies are served in the traditional restaurants of the area.