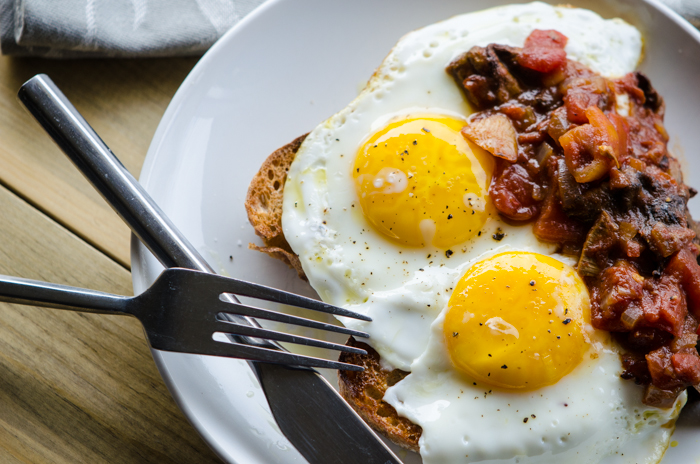 Our touring season in Italy is fast approaching, and we'll be returning to Tuscany on a private walking tour, as well as our Bike the Wine Roads of Tuscany cycling tour in the fall. One venue I am really looking forward to returning to is Badia e Coltibuono, a place I visited first in 2003 with Chef Jody Adams.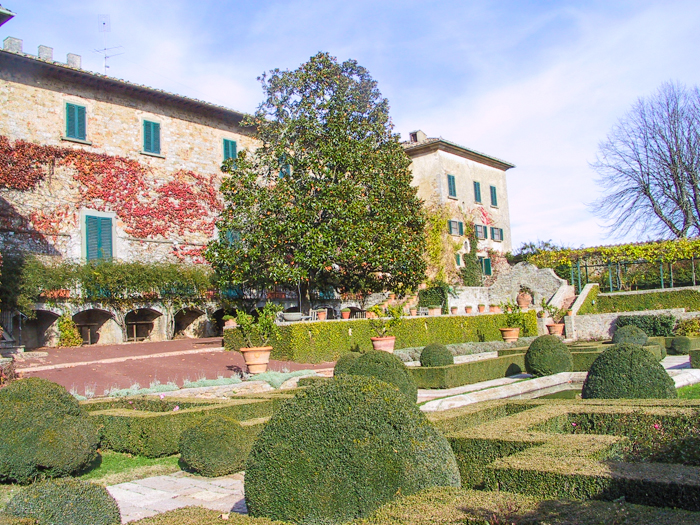 Badia a Coltibuono (Abbey of the Good Harvest) was founded in 1051 by the Benedictine monks of the Vallombrosan Order. They planted the first vineyards in the Upper Chianti area, and eventually extended their vast land holdings to include thousands of acres. In 1810, under Napoleonic rule, the monks were forced to leave Coltibuono and the monastery was secularized.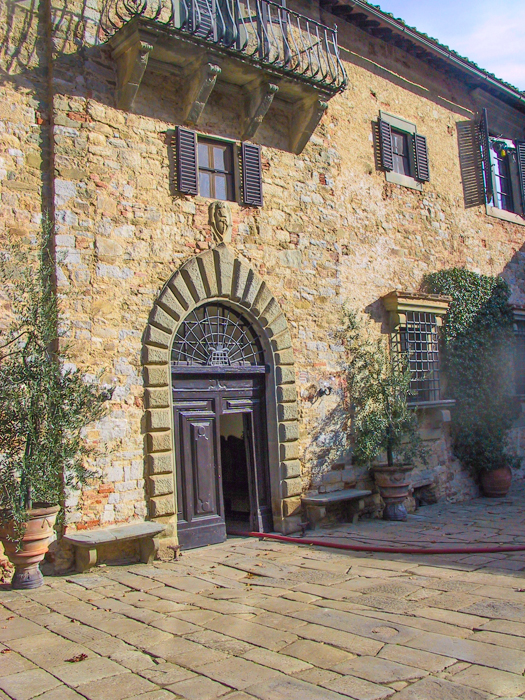 In 1846, Coltibuono was bought by Guido Giuntini, a Florentine banker and great grandfather of Piero Stucchi-Prinetti, the present owner. Today the estate is run by Piero's four children. Under the guidance of Piero and now his children, the estate continues to grow and build a solid reputation both in Italy and internationally for its wines and olive oils. It also operates a lovely agriturismo, cooking school, and restaurant.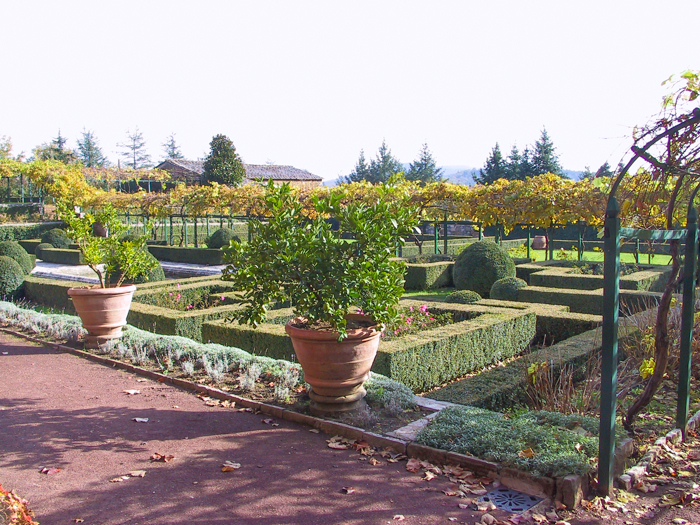 The cooking school here at Badia was begun in 1980 by mother Lorenza deMedici. She is known world-wide for her many lovely cookbooks as well as her PBS television series The De' Medici Kitchen. Today the cooking school features Benedetta Vitali, a Florentine chef, co-founder of "Cibreo" restaurant with Fabio Picchi, and then "Zibibbo" in 1999.
Coincidentally, the Stucchi family also has cycling in their DNA. In 1874, this same family founded one of the first bicycle factories in Italy. In 1918, the career of champion cyclist Girardengo seems to be coming to an end, but "Stucchi & C" believed in Girardengo and added him to their cycling team, and the cyclist went on to win the Giro d'Italia in 1919.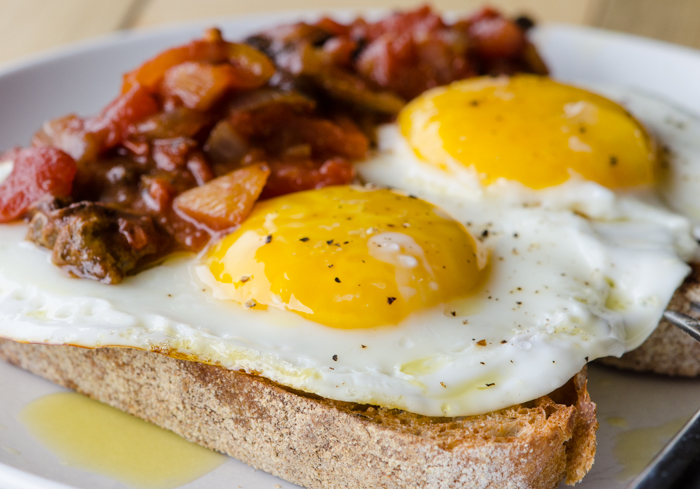 Here is a recipe from Lorenza deMedici's cookbook "Tuscany: The Beautiful Cookbook". It is for Crostoni di Uova alla Cacciatora, or Hunter's Eggs. To quote "These eggs are traditionally prepared for excursions to Monte Amiata, a tall mountain with an enormous cross on its summit. The area abounds in game and wild mushrooms." We enjoy cycling and hiking in the countryside surrounding Monte Amiata during our tours in Tuscany.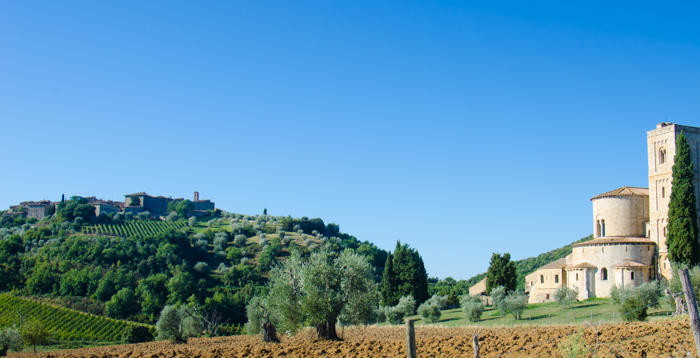 I've adapted this recipe in one way – the original calls for the bread to be deep fried in olive oil. Delicious, but a bit too much work in the morning for me! I've replaced it with toasted crostoni (large crostini).
Crostoni di Uova alla Cacciatora
12 slices dried porcini mushrooms
6 tablespoons extra virgin olive oil
1 small yellow onion
1 can diced tomatoes
dash of hot red pepper flakes
Kosher salt and freshly ground pepper
6 slices coarse country bread
6 eggs
Soak the mushrooms in warm water to cover for 30 minutes. Drain and squeeze out any excess moisture; set aside.
In a saucepan over moderate heat,  warm 3 tablespoons of the olive oil. Add the onion and fry gently, stirring frequently, until translucent, about 5 minutes. Add the tomatoes, red pepper flakes, and mushrooms. Simmer over low heat until the liquid evaporates, about 30 minutes. Season to taste with salt and pepper.
Toast the bread, rub with a garlic clove and drizzle with extra virgin olive oil.
In a large nonstick skillet over moderate heat, warm the remaining 3 tablespoons olive oil. Break the eggs into the skillet and fry sunny side up (without turning).
Arrange the bread on a serving plate. Place an egg on each slice, season with salt and pepper and cover with the tomato sauce. Serve immediately.