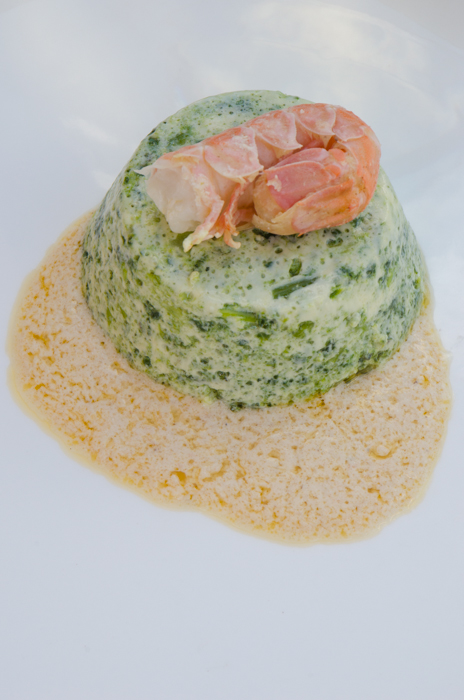 There are countless local varieties of plants that are incorporated into the traditional cuisine and wines of Italy. Due to Italy's unique geography, these particular species have been isolated to a small area, and may only be found and used within a couple of kilometers. Discovering these very special local specialties is part of any of our Italiaoutdoors walking tours or cycling adventures. One example in season in early spring in the Veneto region is Fiolaro di Creazzo, a local broccoli.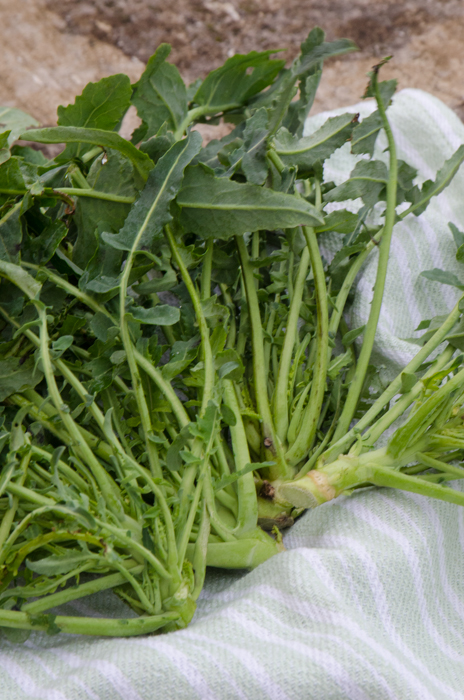 Belonging to the Brassicaceae family, which includes cabbage, cauliflower and kale, fiolaro broccoli has been known in Europe since Roman times. Fiolaro broccoli is unique, as it does not resemble other varieties of broccoli either in form or in taste. Unlike other broccoli, it does not form a flower, but instead produces small secondary shoots along the stem of the plant which are called fioi and have given this plant its name.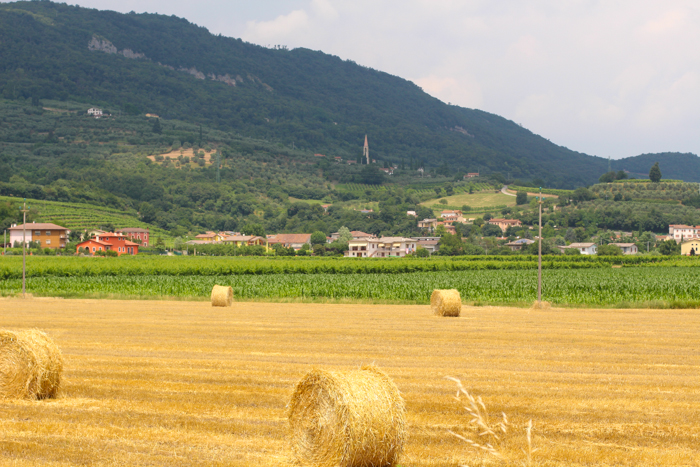 Grown on the hills of Creazzo, just west of Vicenza, at least since the eighteenth century, this plant flourishes in the rich soil on the south slopes in the area of Rivella-Beccodoro-Rampa, where the winter is dry, not too cold, but with brief November frost (-8/10°C) that makes the fiolaro particularly tasty. The plant, which is harvested at the end of February, protects itself from the frost by limiting its water intake, which increases the concentration of salts and sugars.
Goethe reputedly tasted this peculiar broccoli during his famous trip to Italy in 1786, and was fascinated by it. Early in the 20th century, the Barons of Scola grew 150 thousand plants per year and the product was renowned throughout the province. Over the years, the market began to favor greenhouse crops which were less seasonal, and as a result, production fell to 30 thousand plants per year. Today this product is back in vogue, thanks to its flavor as well as known health benefits; it is rich in vitamins and minerals, and like all broccoli, has a high content of antioxidants. It has been used by folk medicine practitioners for centuries.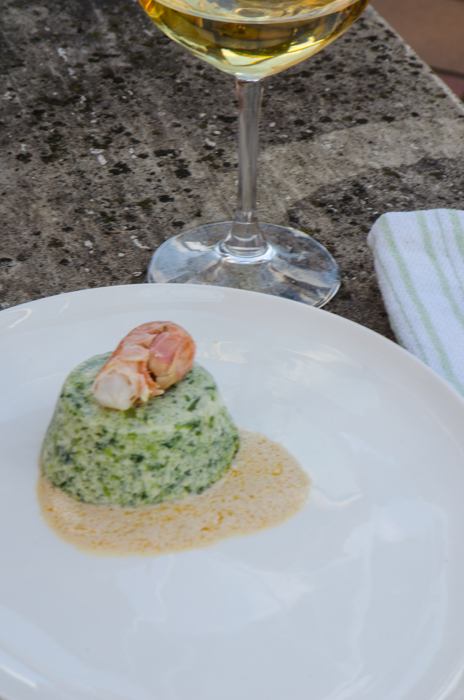 The following recipe is elegant, surprisingly easy, and just as tasty with "regular" broccoli you will be able to find at home. It comes from "Mangiare Veneto: Sette Province in Cucina" (Eat Veneto: Seven Provinces, One Kitchen), by Amedeo Sandri and Maurizio Falloppi. This book offers many recipes for these micro-local specialties of this region, including one recipe for the white asparagus of Bassano, another totally different one for the white asparagus of Sile, nearer Treviso. Locals here in Vicenza would be as likely to gather Fiolaro from the wild, as they would purchase it at the market, then simply saute it with pancetta, onion, olive oil, salt and pepper.
Serve with a crisp Garganega, the premier white grape from the Veneto, like a Soave or Gambellara.
Sformato di Fiolaro e Scampi, Ovvero "Collina e Mare" (called "Hill and Sea")
1/2 pound broccolo fiolaro di Creazzo
2 eggs
1 yolk
2 tablespoons grated Grana Padano
1 1/4 cup milk
4 tablespoons butter
1 tablespoon each of celery, carrot, and onion cut into 1/4 inch dice
1/2 cup white wine
4 shrimp
2 ripe tomatoes, peeled, seeded and diced
Kosher salt and freshly ground pepper
Preheat the oven to 350°F.
Blanch the fiolaro broccoli in boiling salted water until tender, drain, and immerse immediately in ice water. Squeeze out excess water and finely chop.
Place the eggs, grana cheese, and milk in a medium bowl, beat to combine, then add the chopped broccoli. Season with salt and pepper.
Take four individual molds and butter the inside. Divide the broccoli mixture between the four molds. Bake in a water bath for 20 – 30 minutes, until set and just beginning to brown. Remove and allow to cool for 5-6 minutes, then gently invert them to allow the custards to fall out of the molds.
Meanwhile, place the butter and chopped celery, carrot and onion in a large saute pan, and cook over high heat until soft. Season with salt and pepper, then add the shrimp. Saute for a couple of minutes over medium heat, then add the wine. Just as it starts to boil, remove the shrimp. Remove the tails of the shrimp and set aside. Add the heads back into the saute pan. Add the chopped tomatoes and cream to the pan as well. Cook until thickened a bit, smashing the tomatoes and the shrimp bodies as it cooks. Remove from heat, and pour through a strainer to get a nice sauce. Taste and season with salt and pepper if needed.
Place the sformato on individual serving plates. Top each with a shelled shrimp tail, cover with a spoonful or so of sauce, and serve.