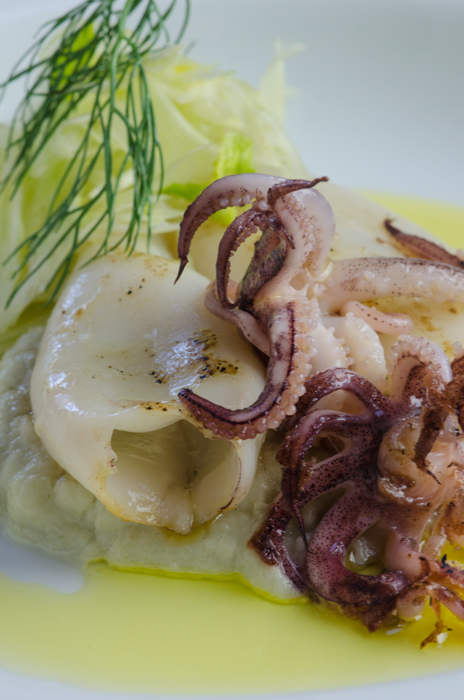 Our private walking tours through the Veneto region of Italy allow us to experience the wide range of cuisine found in this region. We often begin in Venice, with its amazing diversity of seafood available at the Rialto market. Fresh daily, with literally dozens of varieties of fish, shrimp, shellfish, the fish market has been operating here for hundreds of years.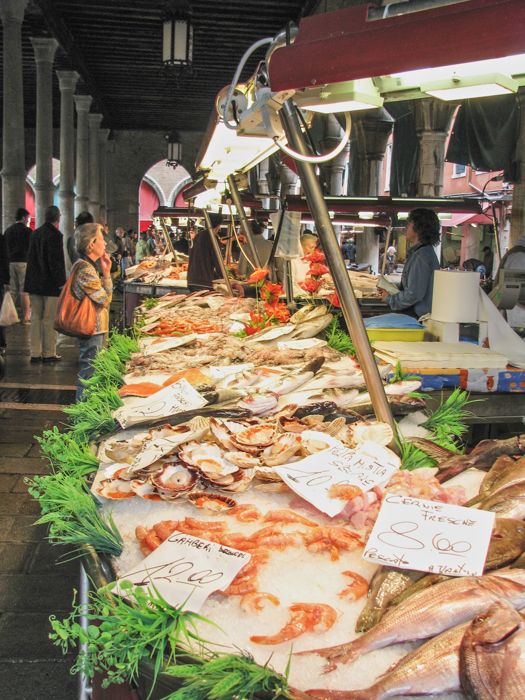 We get a chance to prepare some of these wonderful seafood dishes during our cooking classes, like this recipe for Branzino with Potatoes. Replicating some of these back in my US home is often a challenge, as we don't have the same selection of seafood. So I was happy to come across this recipe in a cookbook I picked up in Italy, Venezia in Cucina: The Flavors of Venice. This dish, Squid served on a Fennel Cream, is elegant enough for a dinner party, yet simple enough for a weeknight dinner. And it uses only four ingredients easily found at my local grocery store.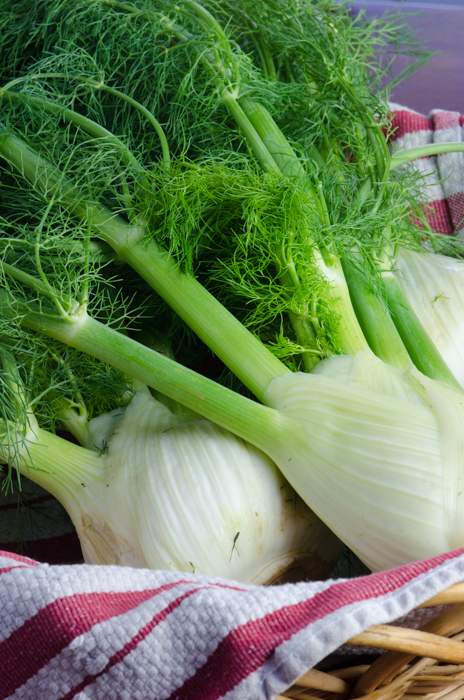 Fennel is a hardy, perennial herb that is indigenous to the shores of the Mediterranean, but today is found many parts of the world, especially on dry soils near the sea-coast and on riverbanks. Known as the Florence fennel, it has a bulb as its base, with stalks emerging from the soil, carrying yellow flowers and distinctive feathery leaves. It has a mild anise-like flavor, but is more aromatic and sweeter. In Italian, fennel is finocchio. Fennel features prominently in Italian cuisine, where bulbs and fronds are used, both raw and cooked, in side dishes, salads, pastas, vegetable dishes and risottos. I particularly like it paired with seafood. Another variation would be to replace the squid with pan-seared scallops.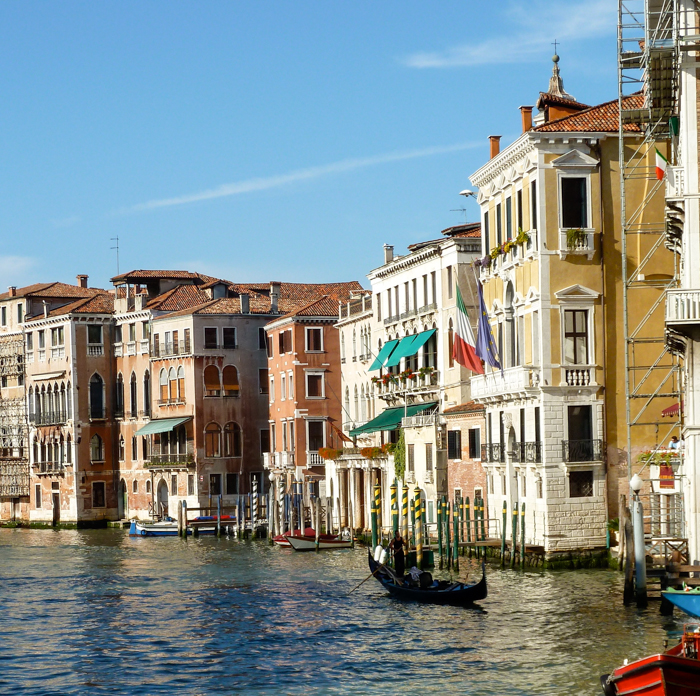 Seppie Aromatizzate al Finocchio – Squid with Fennel Cream
Serves 4
1 pound squid, bodies and tentacles
4 heads fennel
A splash of Pernod
Extra virgin olive oil
Kosher salt and freshly ground pepper
Clean the squid carefully in cold water. If the squid is larger and thick, make some small cuts in the flesh to tenderize it.
Clean the fennel and remove the outer layers and coarsely chop. Reserve the inner heart and a few fennel fronds.
Drizzle extra virgin olive oil into a large saute pan and heat over medium high heat. Add the chopped fennel and saute until golden brown. Season with salt and pepper. Add the Pernod and a half glass of water. Cook until the liquid is just about gone and the fennel is very tender. Place the fennel in a blender and puree until smooth. Adjust seasoning.
Slice the remaining fennel hearts very thinly – a slicer works best for this. Season with salt and pepper.
Wipe the saute pan clean with a paper towel, then drizzle in some more olive oil. Heat over high heat, and when hot, add the squid. Leave some space between the pieces of squid, so you may have to cook them in 2 batches. Cook until just cooked through, turning to brown all sides. They cook quickly, in only a couple of minutes. Overcooking will result in tough squid. Season with salt and pepper.
To serve, place a large spoonful of the fennel cream on a plate, lay a couple of pieces of squid on top and add the sliced fennel heart on the side. Drizzle with extra virgin olive oil and garnish with fennel fronds.