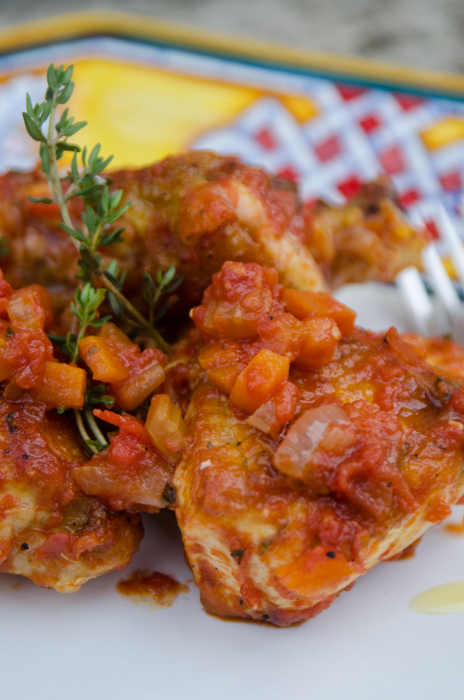 I spent a few days in Tuscany this week, searching out new discoveries for our private Tuscany cycling tour in September. The cuisine can be simple and rustic, other times aristocratic and refined. Where we cycle, through the interior wine zones of Chianti, Montepulciano and Brunello the dishes are typically more rustic, featuring meats and local vegetables and grains like farro, beans, mushrooms, and peppers.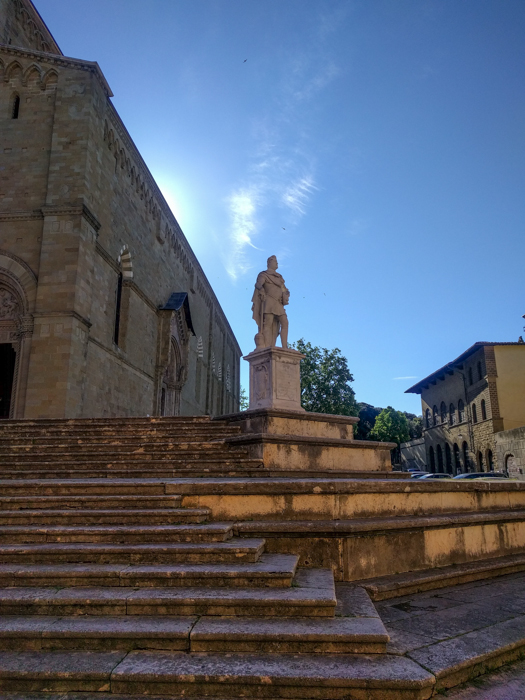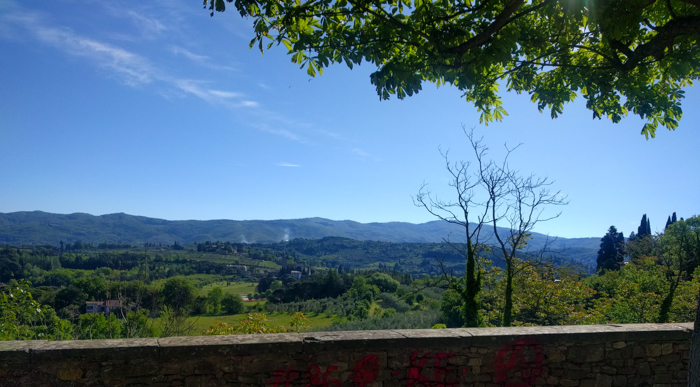 Visiting the town of Arezzo, I found lovely cookbook on the cuisine of Tuscany at the tourist office, one of my favorite sources. Back in my kitchen in Vicenza, I picked a classic Italian dish familiar to most to prepare first, Pollo alla Cacciatora, or Chicken Cacciatora. Cacciatora means "hunter" in Italian, referring to the hunters who supposedly first ate this dish, a filling and tasty stew that could be prepared in the outdoors. Chicken is typically used now, but the original dish, which dates from the Renaissance, probably used wild game like rabbit. There is in fact a very similar recipe a few pages later for the rabbit version, but I do try to use recipes that readers can replicate in the US, and rabbit is hard to find!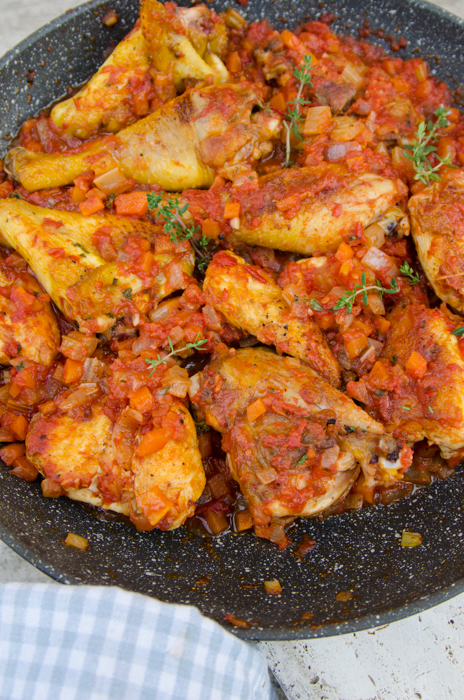 Today's version of this recipe contains tomatoes, but this is also likely not original, as tomatoes were not found in Italy until they arrived from the New World. The original dish would have used ingredients that could be found in the woods or easily carried in – onions, mushrooms, herbs, and of course, wine. So adding ingredients like peppers, mushrooms, and other herbs would certainly be in keeping with the traditions behind this dish.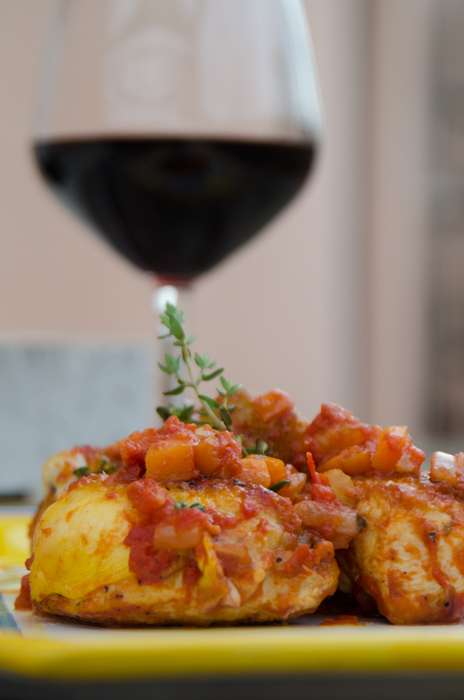 Pollo alla Cacciatora – Chicken Cacciatora
For 4 people
1 chicken, about 2 pounds
Kosher salt and freshly ground pepper
4 tablespoons extra virgin olive oil
2 carrots, peeled and chopped into 1/4" dice
2 stalks celery, chopped into 1/4" dice
1 medium onion, chopped into 1/4" dice
1 clove garlic, minced
1/2 cup white wine
1 15 ounce can chopped tomatoes
Fresh thyme leaves
Clean and chop the chicken into pieces – wings, thighs, drumsticks, cut each breast into 2-3 smaller pieces. Season with salt and pepper.
Heat the olive oil in a large saute pan over medium high heat. Sear the chicken on all sides until nicely browned – you'll probably need to do this in batches. Set aside.
Add the carrots, celery and onions into the saute pan and cook until tender, about 7-8 minutes. Add the garlic and cook another minute. Add the white wine and cook until the wine is almost gone.
Add the tomatoes to the pan, then season with the thyme, salt and pepper. Add the chicken pieces and simmer at a low heat for about 40 minutes. Serve with a nice Chianti, like this one from Castello di Ama.