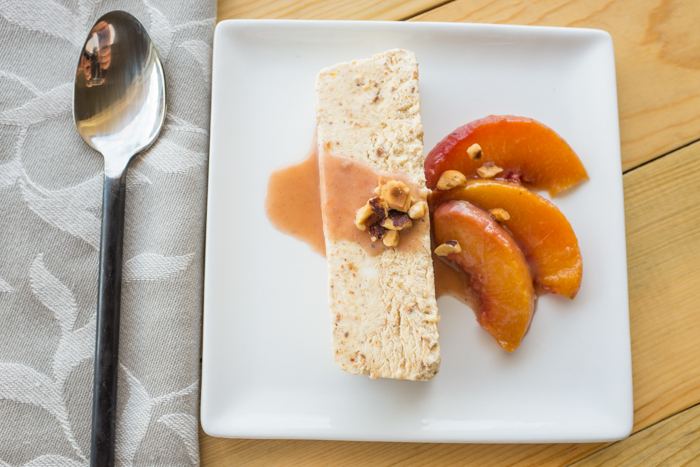 One of the many benefits of an active holiday, like our Italy cycling tours or walking adventures, is the ability to indulge guilt-free in dessert at the end of our meal. Often we cannot decide which wonderful treat to order, so we order one of each and pass around the table.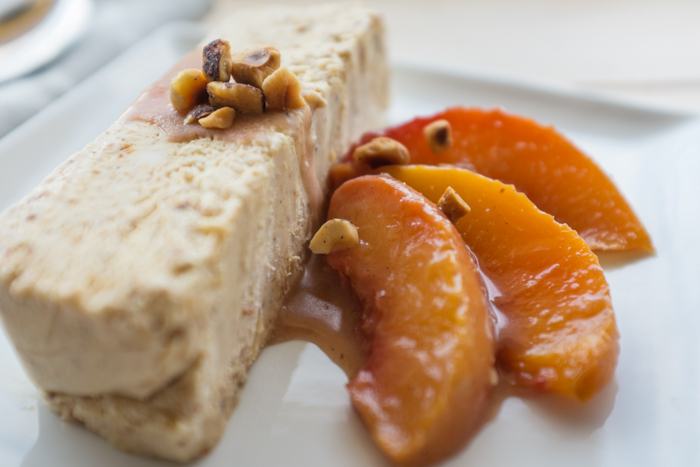 This week I am featuring a couple of local products from Northern Italy in an easy summer dessert, Semifreddo di Nocciole, a Hazelnut Semifreddo. Semifreddo, "part frozen" is a frozen dessert found in restaurants across Italy. As it contains more sugar and air than ice cream, it doesn't freeze as hard, and can be cut into slices straight out of the freezer. And you don't need an ice cream maker or any other special equipment to make it – you just mix the ingredients, place into a loaf pan, cover with plastic wrap and freeze for a few hours.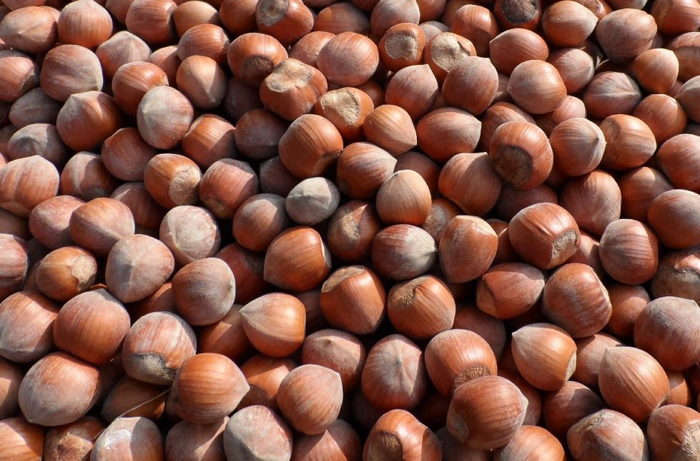 The center of hazelnut production in Italy is the region of Piedmonte. In the Langhe area, home to the amazing Nebbiolo wines (Barolo, Barbaresco) grows the IGP Tonda Gentile del Piemonte ("round noble of Piedmont"), also known as "Nocciola Piemonte".
In 1946, Pietro Ferrero, who owned a bakery in Alba, Piedmont, made a sweet from ground hazelnuts and a bit of chocolate, as cocoa was in limited supply due to WWII rationing. This "Pasta Gianduja" was originally sold as solid bar, but Ferrero later produced a creamy version, called "Supercrema". In 1963, Ferrero's son Michele Ferrero revamped Supercrema with the intention of marketing it throughout Europe, renamed "Nutella". Today Nutella consumes close to 30% of the world's hazelnuts.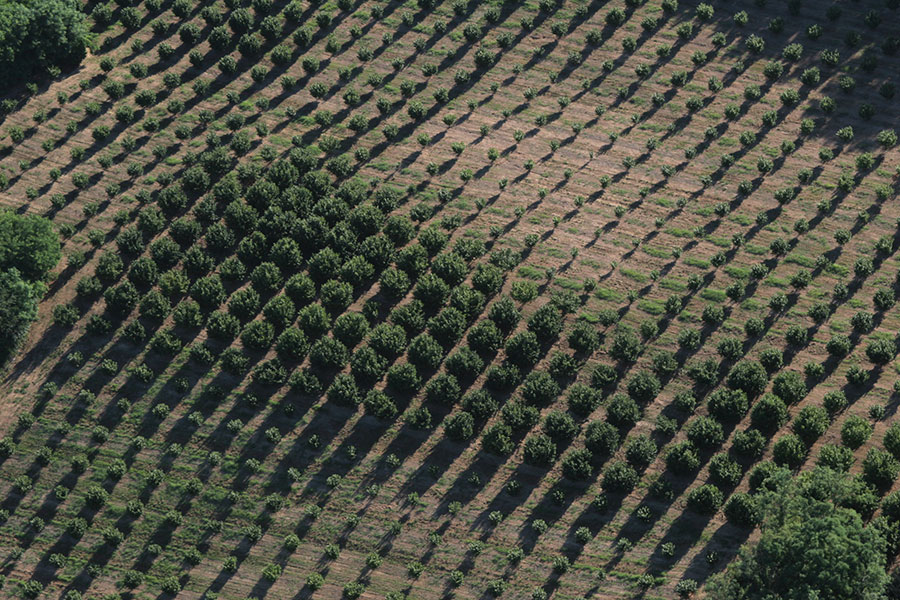 Today in the Langhe area visitors can spot the hazelnuts orchards among the vineyards – the trees are neatly spaced 5 meters apart to allow for a self-propelled picking machine. Harvest is in August and September, when the nuts are completely ripe and fall from the trees. After harvest, the product is dried, either in the sun or by air dryers, and then stored in thin layers. Cortemilia, a small town in the province of Cuneo, celebrates the Sagra della Nocciola IGP Piemonte – the Festival of the Piemonte Hazelnuts – every August for over 60 years now.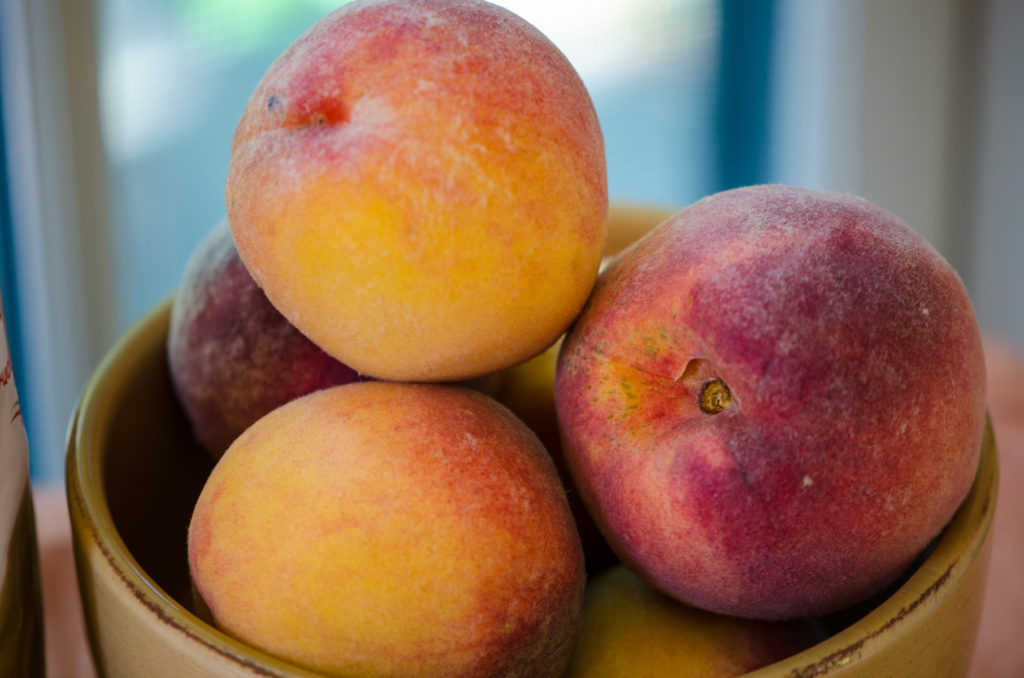 I accompanied my version of this dessert with a peach sauce. During the summer months on our tours through the Amarone wine area outside of Verona, we see orchards of the "Pesca di Verona IGP" peaches and nectarines. These are certified as to the varietal, sugar content, taste balance, color and size. There are a total of 22 varieties, with early, mid and late season availability. Peach desserts are a specialty of this region during this season.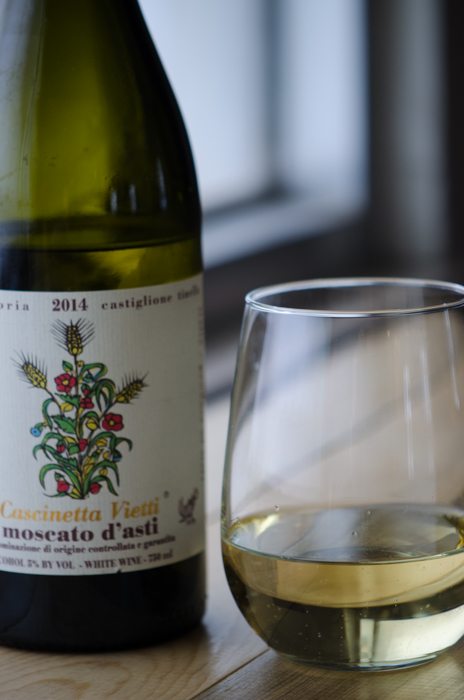 Serve with a dessert wine from Piedmonte, like the regional frizzante white wine of Moscato d'Asti
Semifreddo di Nocciole – Hazelnut Semifreddo
3 egg yolks
1 egg
1/4 cup plus 2 tablespoons sugar
1 tablespoon rum
2 ounces hazelnuts, finely chopped in a blender
1 cup heay cream
Combine egg yolks, egg, and sugar in a metal bowl or top of a double boiler. Place in a saucepan of just simmering water, and beat while heating up to 180°F.
Remove from the heat, add the rum, and continue to beat. Allow the mixture to cool.
In a cold bowl, beat the heavy cream until stiif peaks forrm. Fold into the cooled egg mixture. Fold in the finely chopped hazelnuts.
Line a loaf pan with plastic wrap. Pour the semifreddo into the pan, distribute it uniformly, cover it with more plastic wrap and place it in the freezer for at least 3 hours. Cut into slices and serve with the peach sauce.
Salsa di Pesche – Peach Sauce
1/4 cup (1/2 stick) unsalted butter
6 tablespoons (packed) golden brown sugar
3/4 teaspoon ground cinnamon
6 ripe peaches, peeled, halved, pitted, each cut into 8 wedges
2 teaspoons vanilla extract
2 tablespoons dark rum
Melt butter in heavy large skillet over medium heat. Add sugar and cinnamon and cook, stirring often, until sugar begins to dissolve. Add peaches and vanilla. Sauté until peaches are tender, stirring occasionally, about 4 minutes. Remove skillet from heat. Stir in rum. Return skillet to heat and cook until sauce thickens, stirring frequently, about 2 minutes. Serve with hazelnut semifreddo.