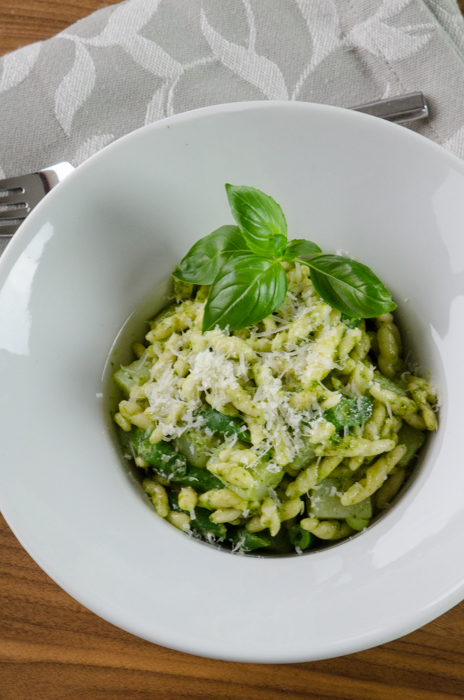 Italy is home to many spectacular destinations, but Liguria and Cinque Terre certainly rank towards the top. We spend a week exploring this amazing region on our Liguiria and Cinque Terre walking tours, feasting on seafood and pesto and focaccia. When I want to recreate the experience at home, this is a quick and easy pasta dish than can transport you back to Italy in just about 40 minutes!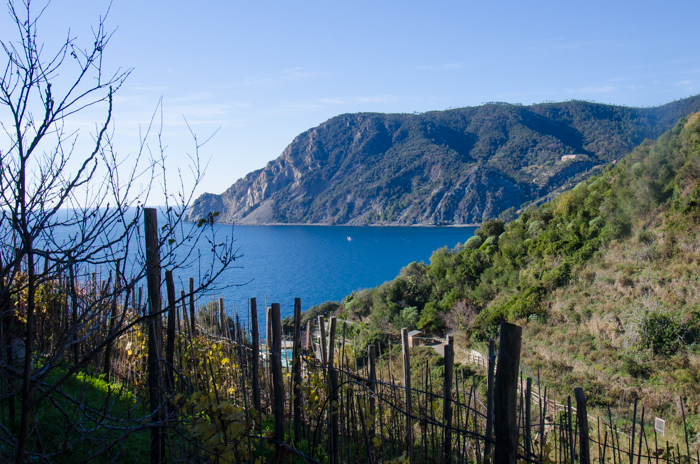 Trofie is a pasta that originated in Liguria, from Golfo Paradiso, a strip of land in the Riviera di Levante including towns like Recco, Sori, and Camogli, which we visit on our tour. Trofie is shaped by rolling a small piece of dough on a flat surface to form a short, round length of pasta with tapered ends, then twisting it to form the final shape. Some recommend twisting the small piece of dough around a toothpick, then sliding the twisted cylinder off the toothpick. Either method is quite labor intensive. I haven't attempted it myself, but I have found dried trofie at a local specialty store.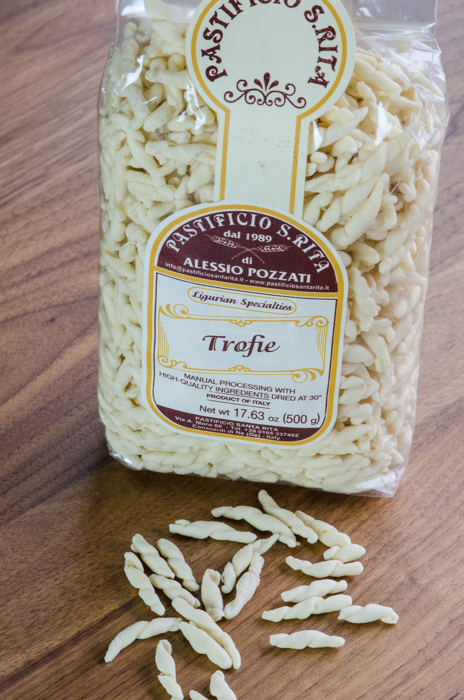 Trenette is another pasta we see in Liguria. Trenette is a narrow dried pasta very often served with the local pesto. It is a long ribbon, slightly wider than ¼ inch, narrower than fettuccine and linguine, with a slight elliptical shape rather than flat. Not to be confused with short triangular tube pasta called trennette! Linguine is a perfectly good substitute easily found here in the US.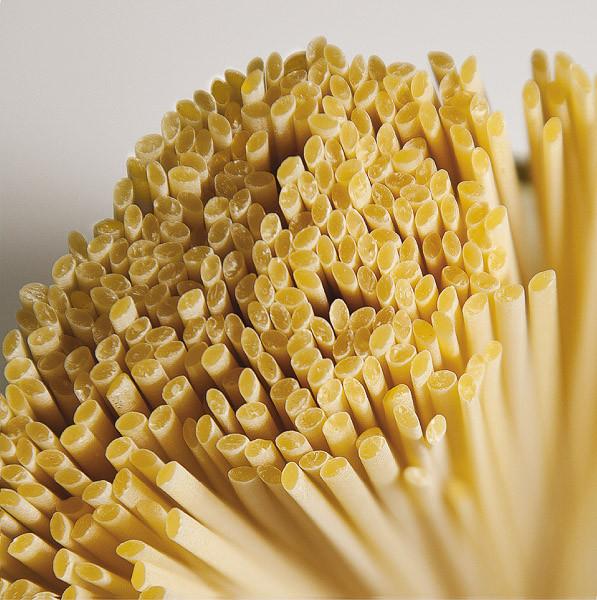 My recipe for Pesto alla Genovese will get you started, and will not dramatically increase the prep time, Any homemade pesto will improve the authenticity and end result! On our tours, we would pair with a local Ligurian white like a Pigato or Vermentino.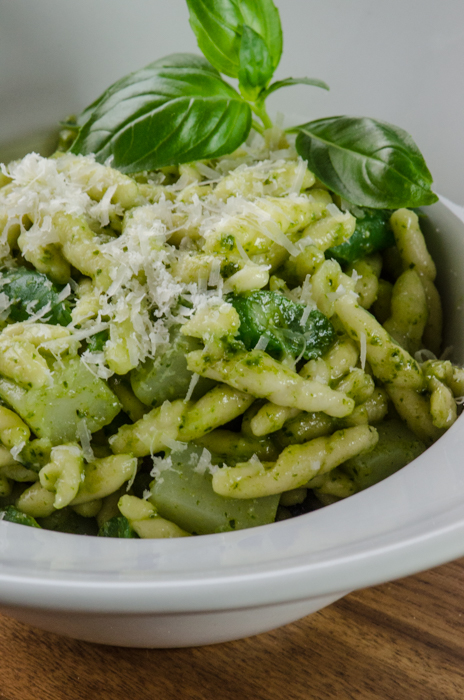 Trofie con Pesto alla Genovese
Serves 4
1 small potato, peeled and cut into 1/2 inch dice (about 3/4 cup)
8 ounces green beans, washed, trimmed, cut into 1-inch pieces
1 pound trofie or trenette pasta (linguine is a good substitute)
1 tablespoon butter
1 recipe Pesto alla Genovese
Freshly grated Parmegiano-Reggiano cheese
Bring a large pot of water to boil. Add a generous amount of salt. Add the potatoes and cook for 5 minutes. Add the beans and the pasta and cook until al dente, about 6-7 minutes. Reserve 1 cup of the pasta water, then drain the potatoes, beans and pasta.
Put the potatoes, beans and pasta in a large bowl. Add the butter and pesto and stir to combine, adding a little of the pasta water as needed to loosen the mixture. Serve immediately, topped with a bit of the grated cheese.