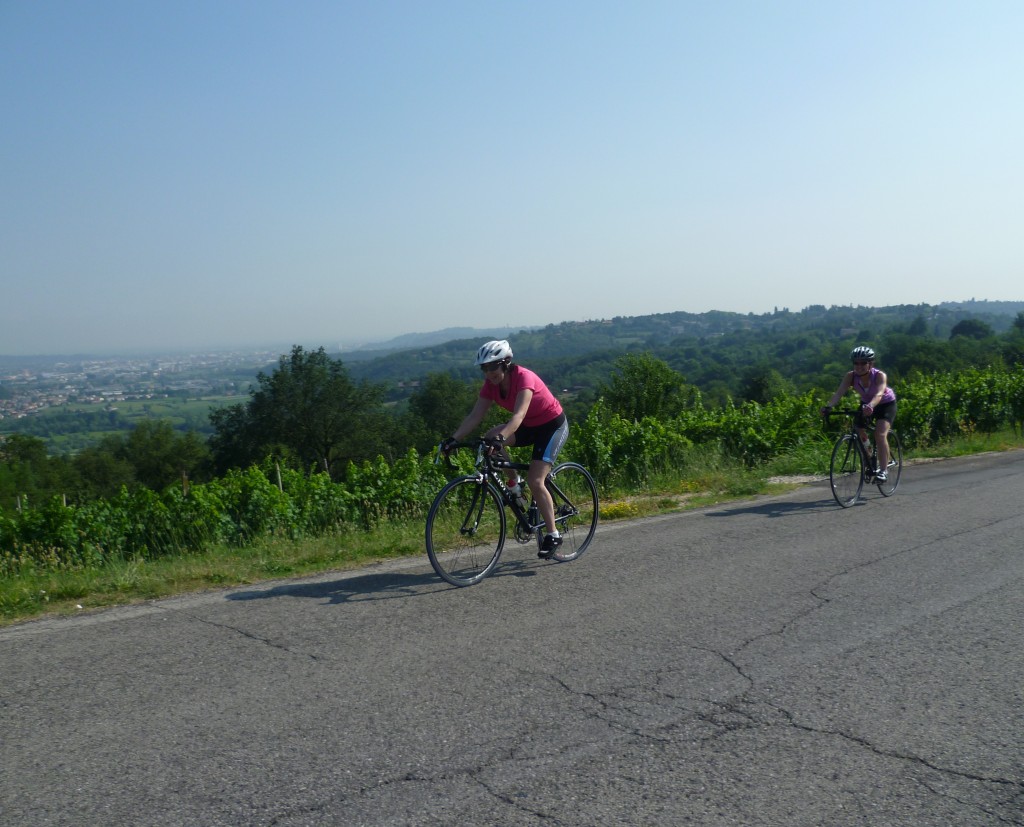 I arrived at Venice just before 11am, for our upcoming Chefs on Bikes trip with Master Chef Susan Regis. I have a few 'free' days before the trip; so-called 'free', but actually packed with plans for visits to prepare for this trip, and our upcoming fall trip Bike the Amarone Wine Roads.
My first stop is Soave, just a little over an hour from Venice, the center of the Soave wine region and home to some wonderful refreshing white wines, made from the Gargenega grape, either alone, or blended with Chardonnay, Pinot Grigio, or most traditionally, the indigenous Trebbiano di Soave.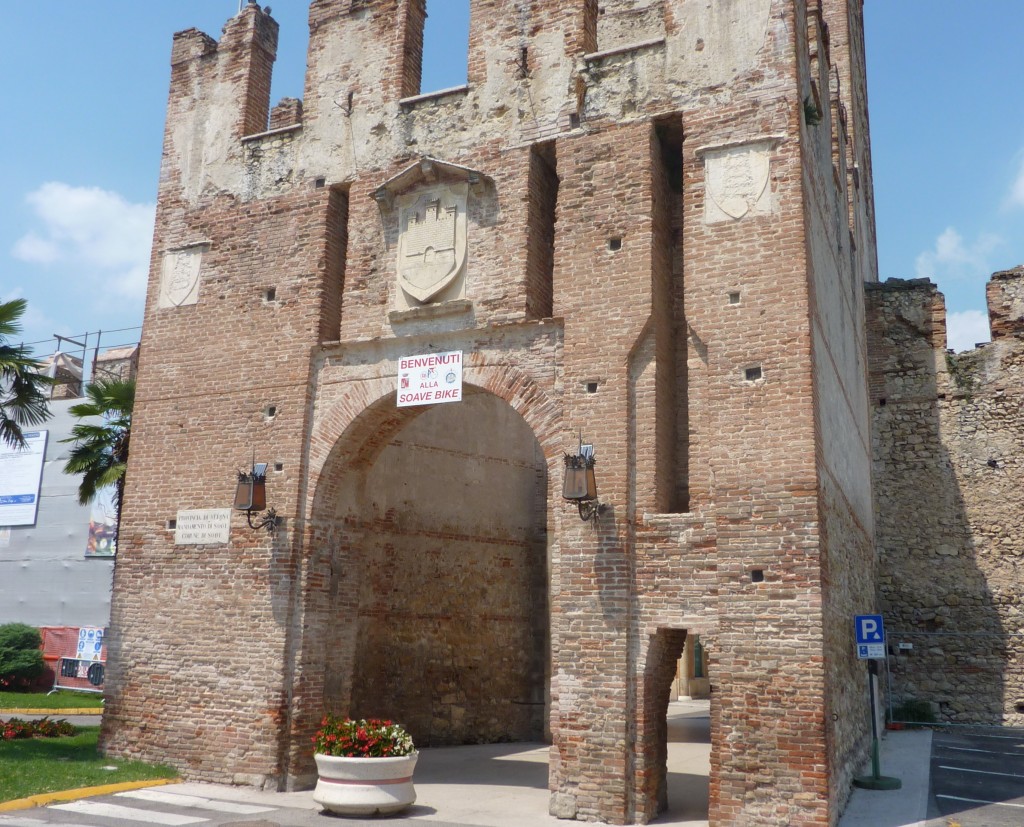 I entered the city just as the outdoor market was closing up for the day. A friendly fruit vendor sliced off a big chuck of watermelon and handed it to me; a perfect welcome after a hot car ride. I recalled a pizza place up the street that was too crowded last time I visited to accommodate me, so I figured I see what all the fuss was about.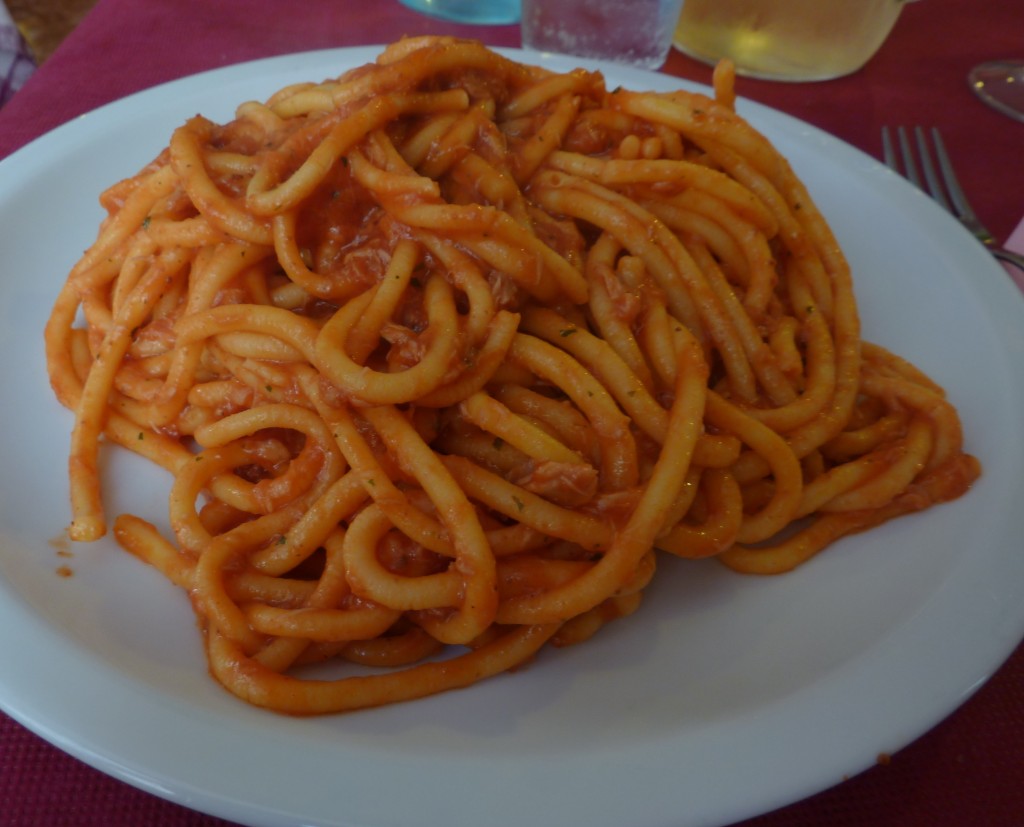 No worries about getting in today – only one other couple was dining there. An overwhelming number of choice for both pasta and pizzas.  A very traditional local place, but I am concerned when I see a large menu – if you are doing all of these, you probably aren't doing them well. I had bigoli with tonno, bottarga, and pomodoro, a tomato sauce with tuna and bottarga. It was average, the bottarga was not the best, and the bigoli was not cooked to order, and overcooked. No options for tasting various Soaves by the glass either.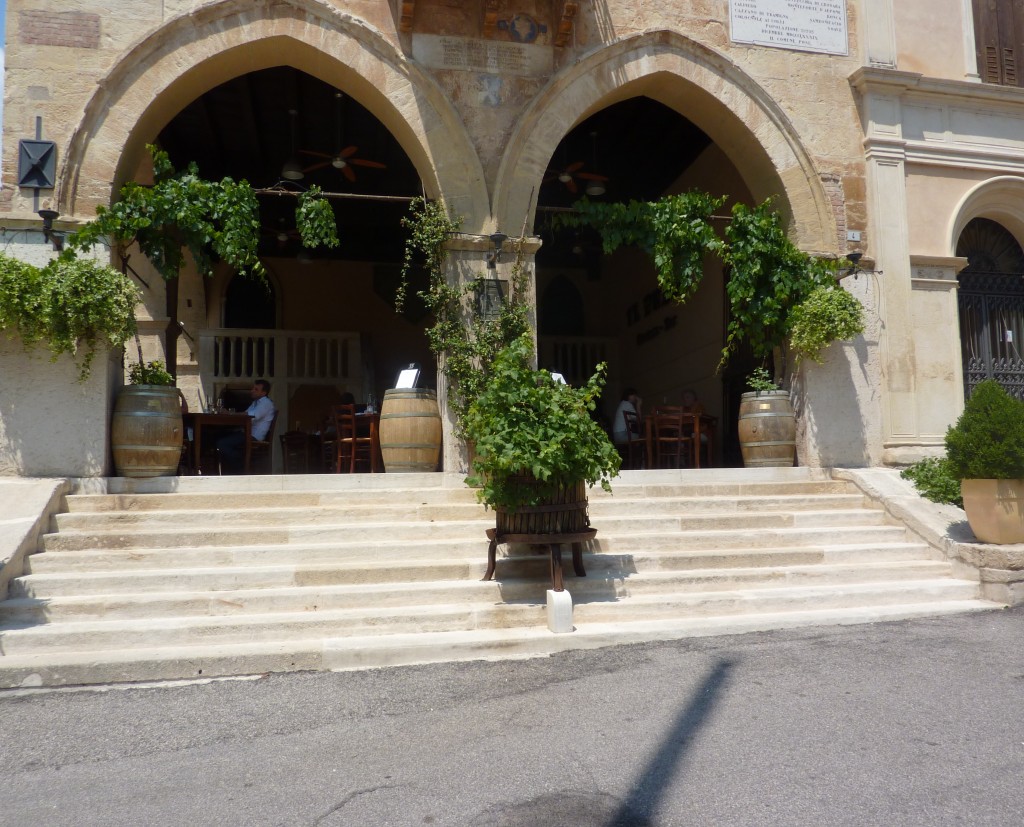 Around the corner from this I passed by two enotecas, basically wine bars with a small menu. I should have kept walking past the pizza place and stopped at Il Drago. Nice menu, and a local wine is recommended with each. A lovely covered outdoor venue.
Just down the way is the Enoteca del Soave, which Vernon and I had dined at last year. Again, you have ample opportunity to sample various local wines with your meal. I enjoyed a bigoli con anatra (duck ragu) last year, which was a much better choice than what I had today!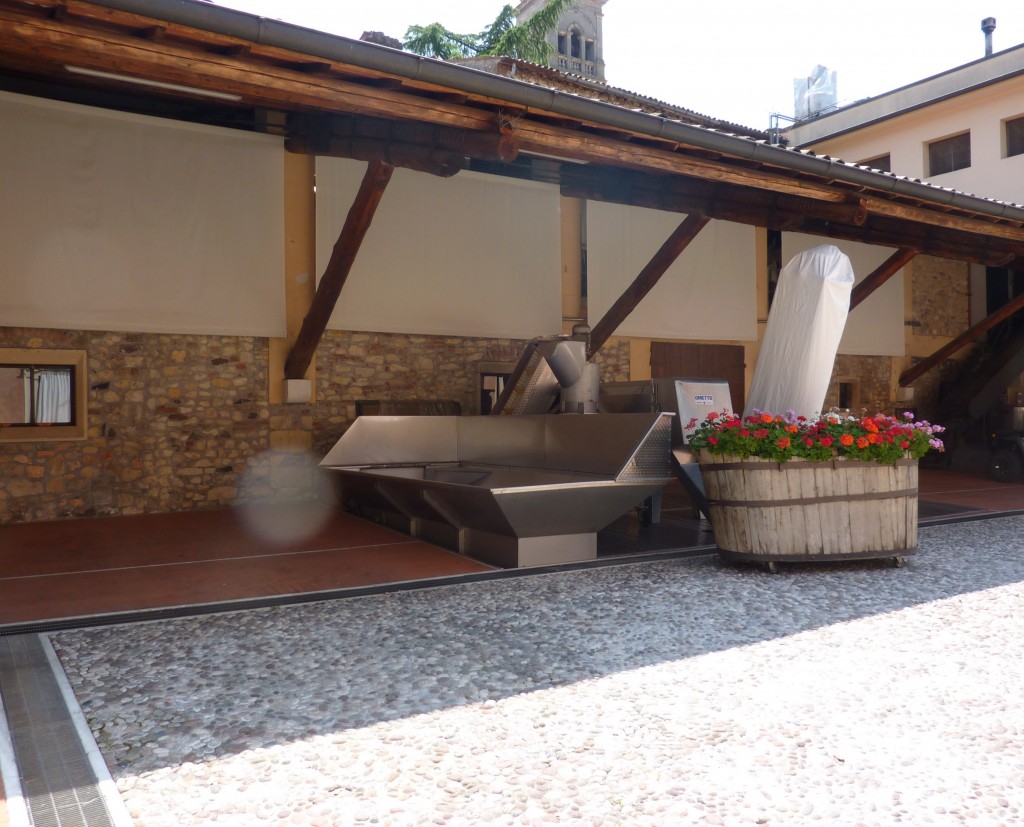 As for tastings here in Soave, the large but highly regarded Pieropan winery has a cantina here. They have been at the top of Soave winemakers for four decades. You will find these wines in the states fairly easily. Try the Calvarino, La Rocca, or Ruperpan. They have recently purchased land in the Valpolicella region, and are moving into those as well.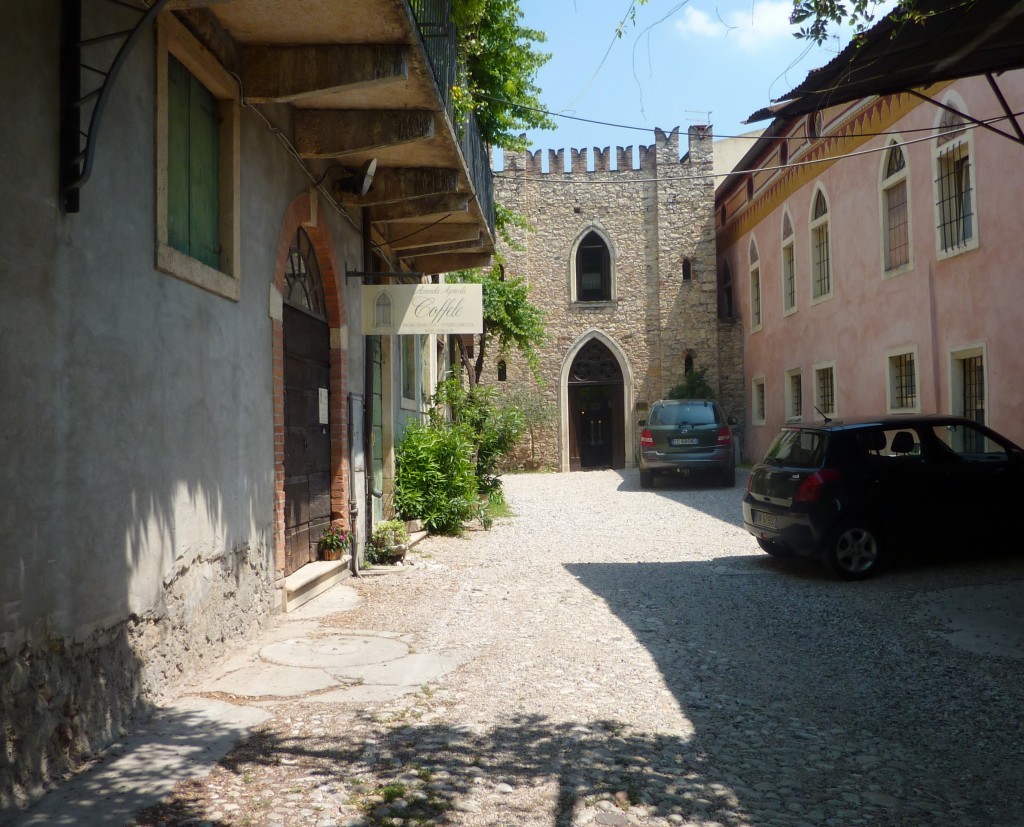 Between the two enotecas, up an alleyway is the Coffele cantina, another Soave producer, much smaller than Pieropan, and hard to find here. Try the Classico, the Ca' Visco, and the sweet Recioto.