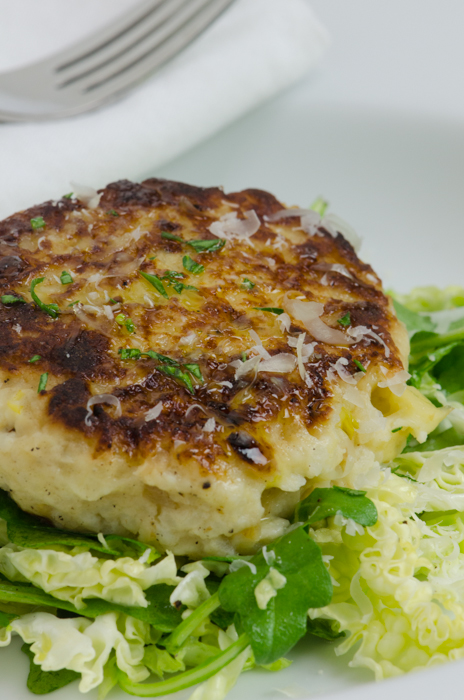 Our favorite evening during tours through Alto Adige is the one we spend exploring the unique cuisine of Sudtirol with Chef Michael Seehauser. This season he introduced us to a new version of the traditional South Tyrolean dumplings, called 'canederli'. Michael attributes this version to the Puster Valley, Val Pusteria in Italian. This is a valley in the Alps that runs in an east-west direction between Lienz in East Tyrol, Austria and Mühlbach near Brixen in South Tyrol, Italy. There is a scenic bike path that runs the length of this valley, a great destination for our cycling tours and hiking adventures.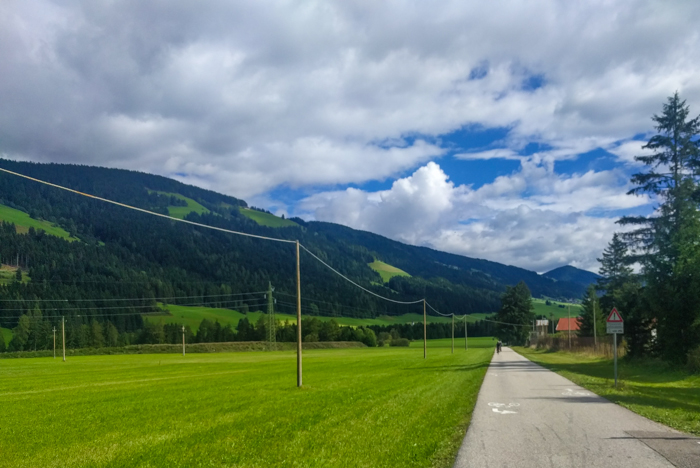 A dish of humble origins, there are numerous variations as a wide range of seasonal ingredients are used, and they can be served as a first course, side dish, or even a dessert. Legend has it that the dish was invented by an innkeeper's lady to satisfy passing mercenaries. She kneaded the few remaining ingredients from her pantry to form balls of dough that she boiled in water. In the country homes South Tyrol, canederli were always part of the weekly menu although speck and wheat flour versions were Sunday and feast-day specialties.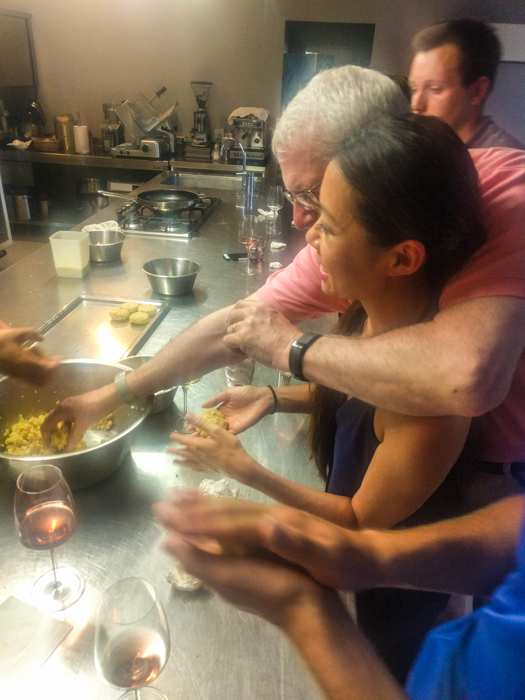 The version Michael showed us incorporated a very interesting local cheese, Graukäse. A cheese of ancient origin, a sort of primordial cheese as described by Slow Food, it belongs to the family of sauerkase, the acid coagulation cheeses that do not involve the use of rennet. Graukäse is made between June and September, with the milk that has been skimmed for the production of butter. This was traditionally made using raw milk, and as cheese production has moved to larger dairies which use pasteurized milk and ferments, this cheese has become hard to find. The Slow Food Presidium of Graukäse of the Ahr Valley wants to promote the recovery of this craft cheese, and resume the original traditional technique which produces a single cheese a day, using raw milk from local farms. The traditional technique includes aging for 2-3 weeks on fir shelves, then a cold aging period of 12 weeks, during which the cheese develops a coating of grey-green mold, giving rise to the name Graukäse, or grey cheese in German.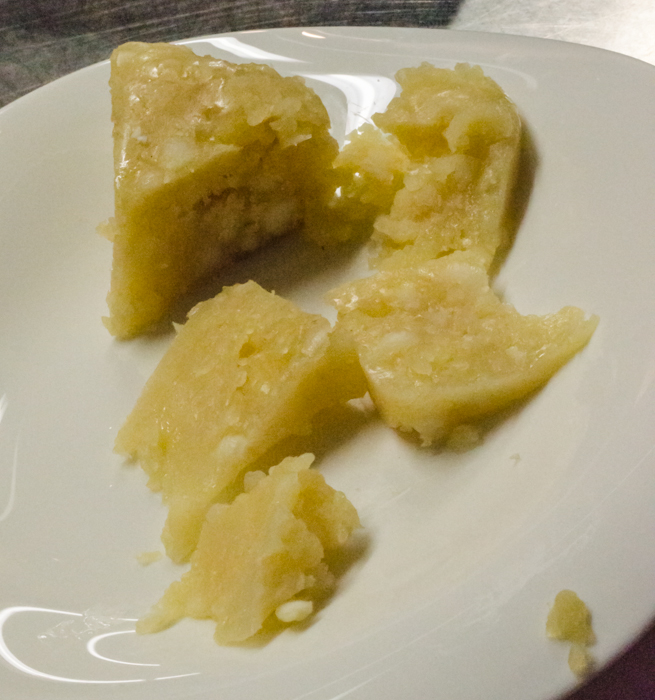 This recipe for canederli, unlike most versions, uses potatoes as well as bread, making for nice and moist dumplings. Of course, here in the US I could not locate authentic Graukäse, so I substituted a lower fat cheese that came as close as I could find to the strong flavor and powerful aroma of Graukäse.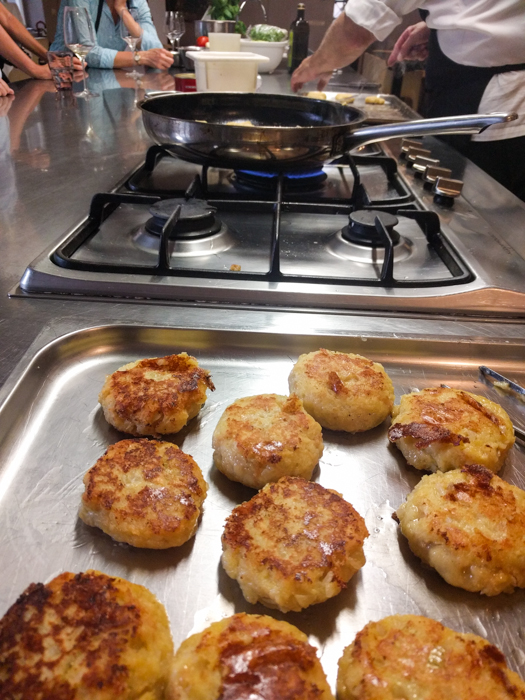 Canederli Pusteresi su Insalata di Capucci e Rucola
Ingredients for 6 people – 12 canederli
1 cup onion, finely chopped
4 tablespons butter
10 ounces small cubes of stale bread
7 ounces strong cheese
3 eggs, beaten
3 medium russet potatoes, peeled, cooked and riced
1/2 cup milk
6 tablespoons flour
1 small cabbage, thinly sliced
2 small bunches of arugula
white wine vinegar
extra virgin olive oil
Kosher salt and freshly ground pepper
Saute the onions in 1 tablespoon of the butter until soft and lightly browned. Add the bread and mix well. Cut the cheese into small cubes and add to the bread mixture amd mix again. Add the eggs, potatoes, milk and flour to the bread mixture, then stir until all ingredients are combined evenly through the dough. Form the dough into 12 round, flat dumplings.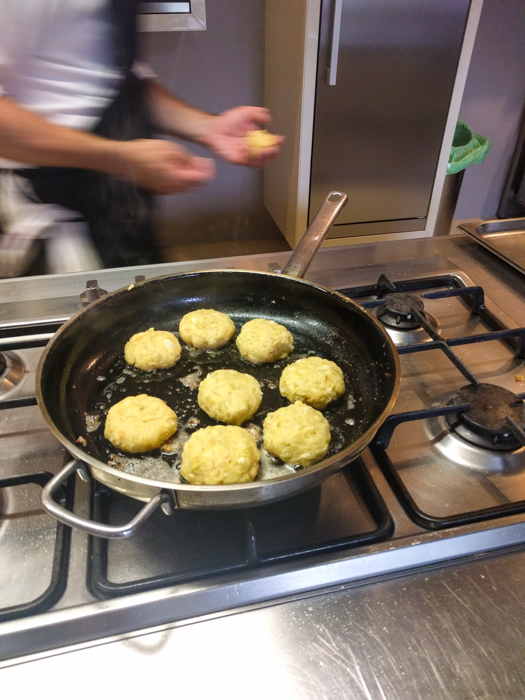 Saute the dumplings in butter in a hot saute pan, turning to brown on both sides. Bring a large pan of water to a full boil, add salt, then poach the dumplings for 10 minutes.
In a large bowl, mix the cabbage with the arugula. Season with olive oil, vinegar, salt and pepper and divide between 6 serving plates. Top with 2 dumplings, garnish with a bit of grated cheese.