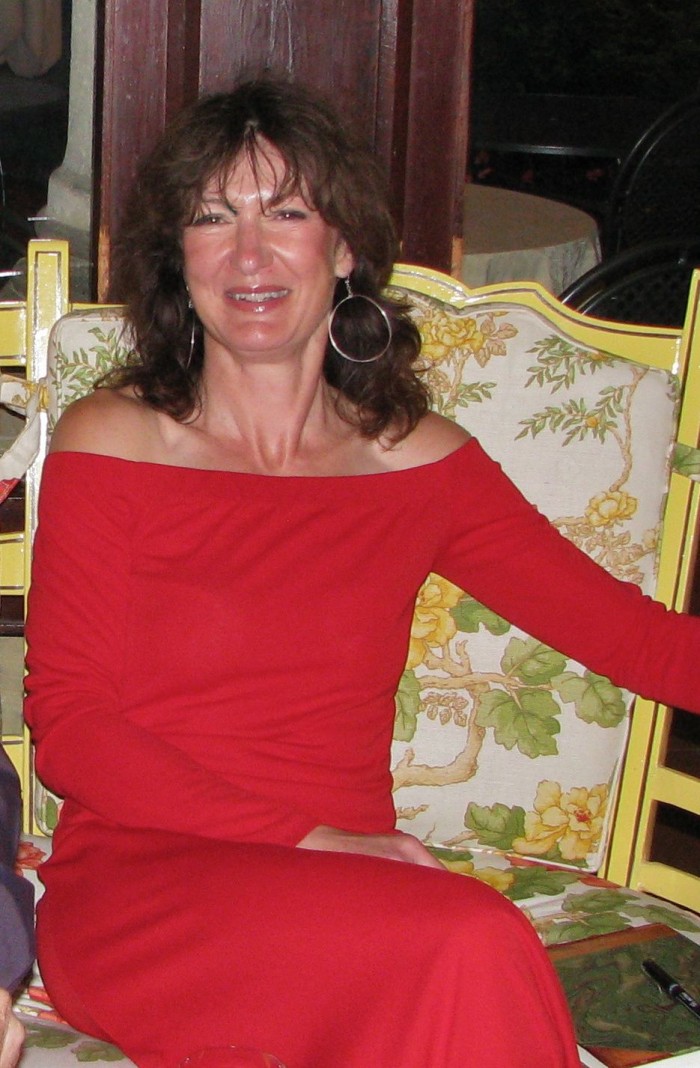 Chef. Bike. Ski.
This blog is all about what I love to do.
I turned 50 in 2010, and am all about exploring the things I am most passionate about. Life is too short to waste time doing something you don't love. After spending the first 40 years of my life traveling the 'expected' career woman path, I ditched the cubicles and 9 to 5 life of a telecommunications engineer (Bell Labs, then the semiconductor industry) for culinary school and an uncertain future.  I graduated at the top of my class in 2004. Since then, I have tried on many cooking hats, including leading cooking classes, catering, and personal chef. I have also had the great pleasure of working with chef Jody Adams of Rialto restaurant in Cambridge on many charitable events, working some very occasional shifts in the restaurant, and traveling with her to Italy and France, and various US cities to work and eat!
While all of this was going on, my two sons bloomed into expert skiers. When they hit high school, they both begged to attend Carrabassett Valley Academy at Sugarloaf, ME, to pursue their passion for backcountry skiing. Now 20 and 16,  they've been to France, Germany, British Columbia and all over the US West skiing some of the most challenging terrain. Now, I split my time between my home state of Massachusetts, and Sugarloaf, ME. The Sugarloaf community is united around skiing and all sorts of outdoor activities – biking, hiking, fishing, golf. I now work full time as a ski instructor during the winters here, and enjoy biking during the warmer months when I am back in MA. When not in the kitchen, outside is where you'll find me.
I'm continuing to have fun exploring the possibilities of what I am capable of. And one thing I have learned along the way – all of us are capable of expanding our horizons and facing new challenges, no matter what our age. I most of all enjoy supporting others in this process, be it in a cooking class, on a ski slope, or on a bike. I've had great support along the way from many people, and want to pass on the favor. There is nothing like being a small part of the process in which someone meets a challenge and feels that pride of accomplishment. It is both rewarding and inspirational, all at once.
So the question was, what project would allow me to combine my two passions – cooking and outdoor activities, and maybe provide that opportunity to support others as they explore cooking and hiking or biking or skiing?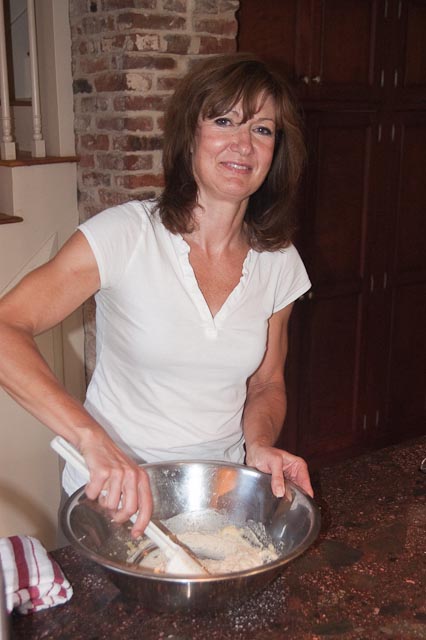 In 2010, the perfect opportunity presented itself to me, a chance to join forces with a expert recreational programmer in Northern Italy to offer unique biking, hiking, and skiing tours in Italy with a strong food and wine component. Let me see – travel to Italy, to eat and drink wine and bike, hike and ski? My new career. It has provided a strong new focus for my education in the regional foods and wines of Italy. So when not skiing, hiking, or biking, the last months have found me in front of the computer, researching on line, surrounded by reference books, cookbooks, and an Italian-English dictionary as I try to get a handle on the amazing diversity of the regional cuisines in Northern Italy. And each visit I make, I realize how much is not easily found by any of these methods, and how much more there is to discover. That's what's great about this job!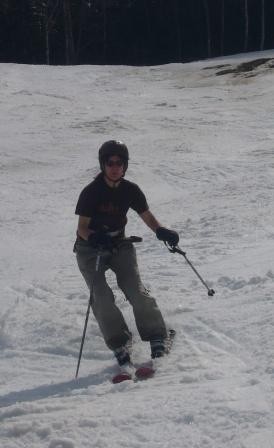 I have finally reached the point where I can start compiling and sharing what I have learned, and that is what this blog is all about. Our company web site will act as a library of information on the foods and wines of the regions we visit – the Veneto, Trentino,  Friuli-Venezia Giuli and Emilia Romagna. This blog will be my way of sharing my explorations into the regional Italian cuisines from both sides of the Atlantic, my visits to Italy as well as how my experiences there inspire my cooking here. So there will be lots of recipes that I try to learn from, and adapt for the ingredients and seasonal offerings in the New England area, some experimentation with unfamiliar culinary techniques and ingredients, and the continuing process of uncovering the hidden food treasures both here and there – eating locally, sustainably, and in a healthy way that supports my fitness activities.
You can contact me to ask a question, suggest a recipe you'd like to see on my blog, or just chat about Italy and travel! Email me at kathy@italiaoutdoorsfoodandwine.com.