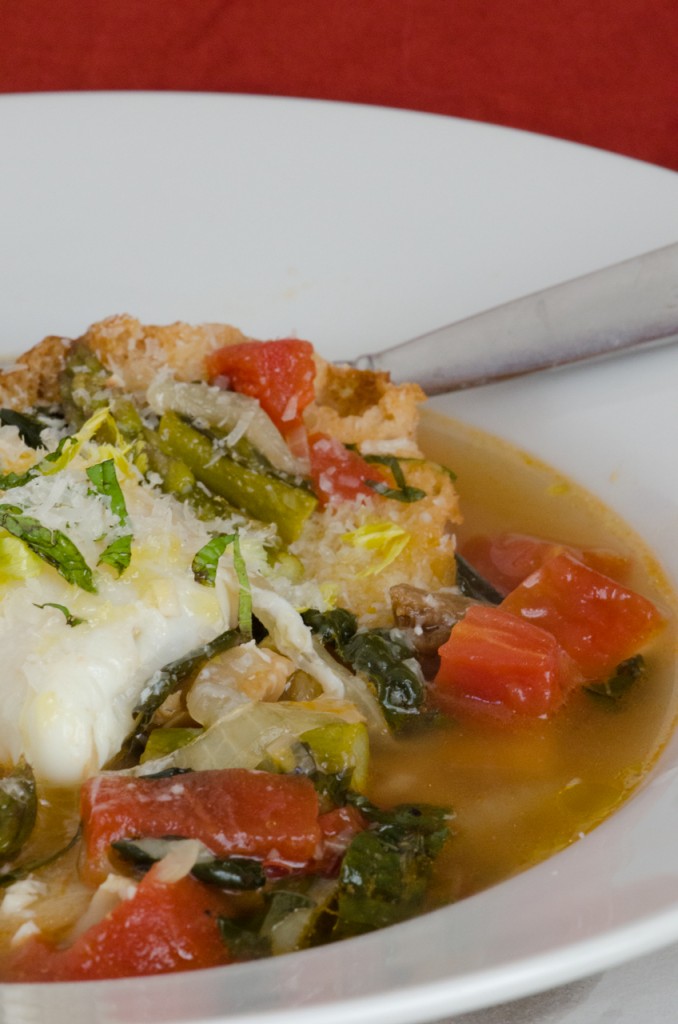 My search for subject for my blog post this week began with a delivery of fresh duck eggs from a friend. I've been preparing them all week in frittatas, and I've already covered duck egg pasta in a previous post. I am rediscovering the cuisine of Tuscany, as we now have a Bike the Wine Roads of Tuscany tour on our schedule. I researched and cooked many Tuscan recipes as I developed a food and wine guide of the region for a tour I participated in a few years ago, and it is great to get back to enjoying their fresh and simple cuisine. So, I wanted a Tuscan recipe that would make great use of my precious duck eggs – the answer, Acquacotta.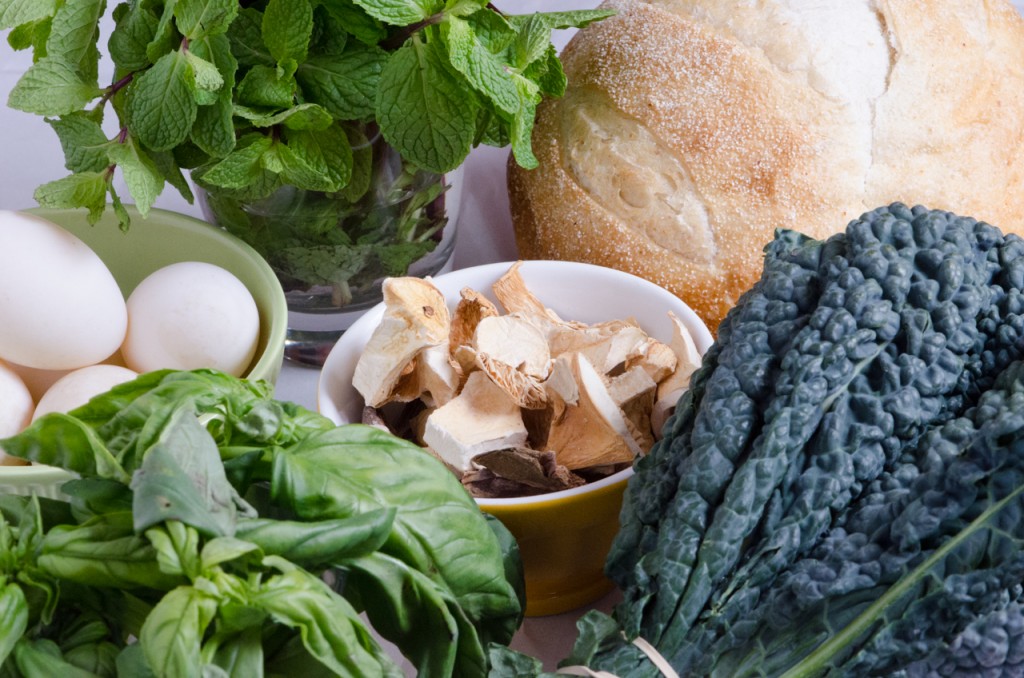 Acquacotta is a dish whose origins hail from the herdsman and shepards of the Maremma region of Tuscany. The Maremma region is in southwestern Tuscany and northeast Lazio, bordered on the west by the Ligurian and Tyrrhenian Seas. It is a rugged area, where you will find the closest thing Italy has to a cowboy, the butteri, traditional cattle-breeders who until recently used horses with a distinctive style of saddle. Once unhealthy because of its many marshes, the Maremma was drained under the fascist regime and repopulated with people from other Italian regions, notably the Veneto.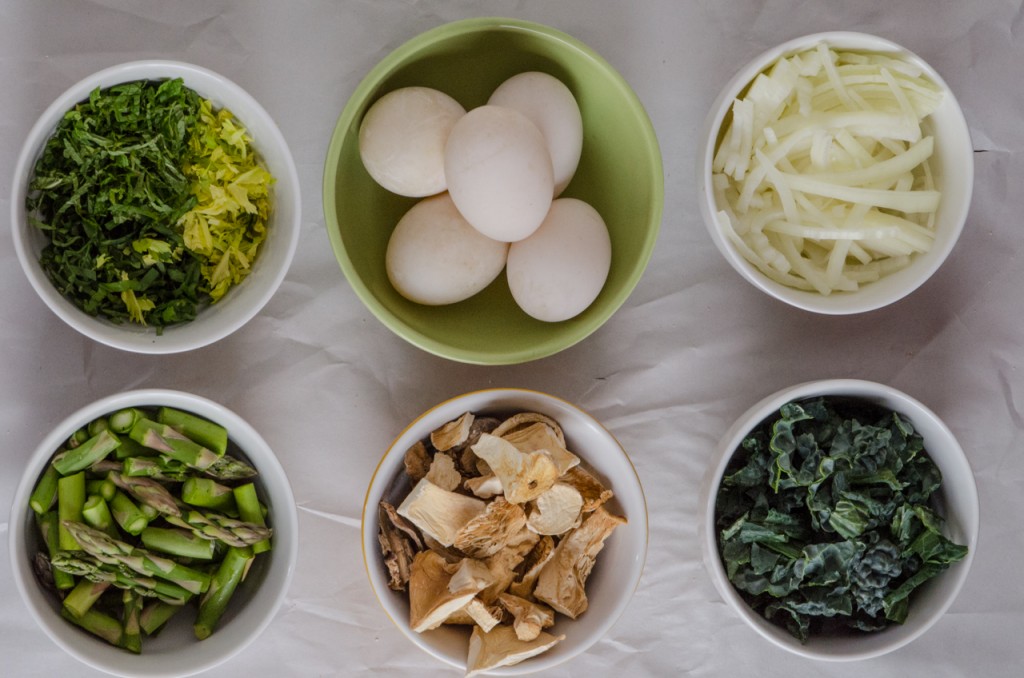 While out in the hills with their cattle, they would create a soup made from foraged ingredients and hot, or 'cooked' water, acqua cotta. As this soup would be made with whatever you can find, you will find many versions of this recipe. But sometimes life in remote rural Maine is like that as well – you make do with what you can find in your local small grocers. According to La Cucina: The Regional Cooking of Italy, there a three fundamental ingredients in Acquacotta: stale bread, which the shepherds would put in their knapsack as they headed out to work; olive oil, as every family managed to cultivate a few olive trees; and aromatic herbs, primarily nepetella, a type of mint found in the sunny fields of the Maremma. The other ingredients could be just about anything, so just use what you have on hand: garlic, onion (which was often eaten like an apple as a side to acquacotta, rather than included in it), cardoons, campion, mushrooms, asparagus, nettles, cabbage, spinach, and so on. Shepherds would add sheep's-milk cheese, such as pecorino, and fishermen would flavor it with fish.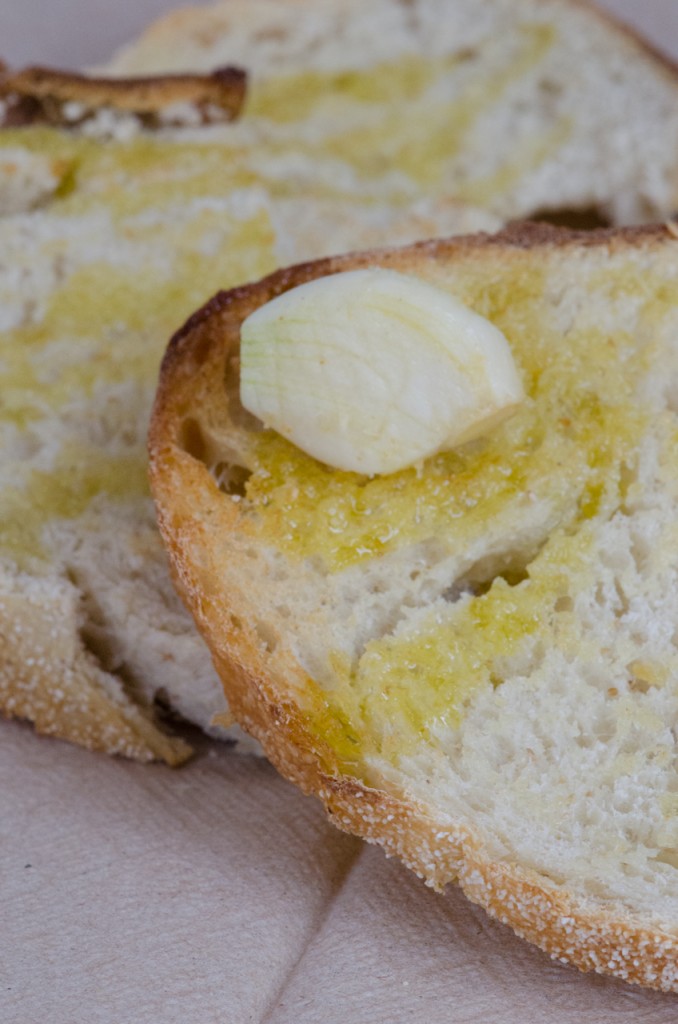 Here's the version I created, flavored with what I had on hand. I chose to include the onion, rather than serve it on the side. I served it over duck eggs that I poached in the soup itself.
Acquacotta
3 tablespoons extra virgin olive oil, plus extra for drizzling
1 medium onion, sliced
12 stalks asparagus, woody ends removed and cut into 1 inch pieces
2 cloves garlic, one peeled and minced, one just peeled
3 tablespoons aromatic herbs (mint, basil, celery leaves)
4 kale leaves, thick stem removed and chopped
1/2 cup dried mushrooms, rinsed, and chopped if large
1/4 cup grated pecorino
Kosher salt and freshly ground pepper
5 plum tomatoes, peeled, seeded and chopped
6 cups hot water
4 slices of bread, toasted
4 eggs
Heat the olive oil in a wide pot over medium heat, add the onion and asparagus and sauté until soft and starting to brown, about 4 or 5 minutes.
Add the minced garlic, herbs,  and kale. Cook 2 minutes. Season with salt and pepper
Add the mushrooms, 1 tablespoon of the pecorino, tomato puree and water. Bring to a simmer, and allow to cook for 15 minutes. Taste and adjust seasoning.
Rub the toasted bread slices with the peeled clove of garlic, and place into 4 bowls. Drizzle each slice of bread with olive oil.
Gently break the eggs into the simmering broth – it may be easiest to break them one at a time into a tea cup and slip them into the broth. Poach for 2 minutes. Remove the eggs, and place each in a bowl on top of the bread. Ladle a small amount of acquacotta into each bowl to cover the bread. Allow to sit for a minute or so, allowing the bread to soak up the soup.
Finish ladling the remainder of the soup over the egg and bread. Sprinkle each with the remaining grated cheese and herbs, and drizzle with olive oil. Serve.