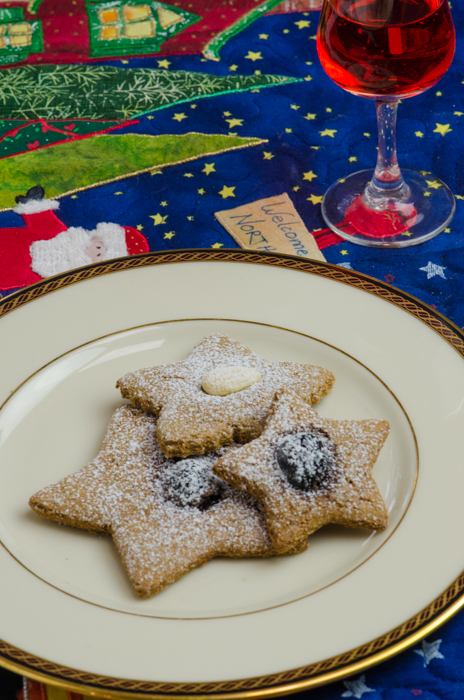 Lebkuchen is a traditional German baked Christmas treat, similar to gingerbread. It is a classic Chrismas treat in the Trentino-Alto Adige region of Italy, reflecting the area's history as part the Austrian-Hungarian Empire until after World War I.
The ancestor of Lebkuchen was the "honey cake", and its history can be traced back to the oman empire. At that time, honey was the only sweetener widely available, and was valued for its magical and restorative powers. Honey cakes were also worn as a talisman in battle or as protection against evil spirits.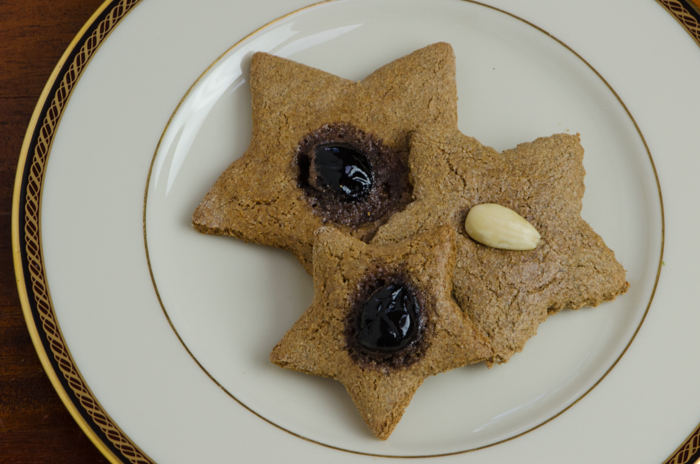 There are many traditional German recipes for this treat, but I worked with several specifically from Sudtirol. The main source for this recipe is a book put out by the Sudtirol Tourism Office entitled "Alpine Flavors – Authentic recipes from the Dolomites, the heart of the Alps". Not only does this have recipes from some of my best-loved regional dishes, but there are plenty of wonderful photos of this spectacular area, a favorite destination for both our cycling tours as well as hiking tours.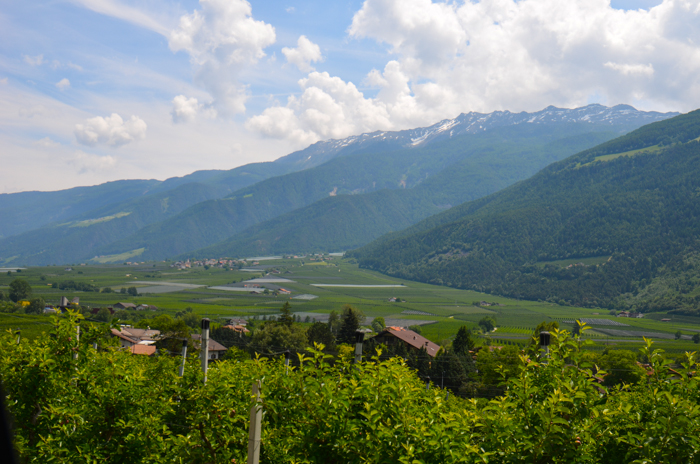 In addition to this source recipe, I found several other versions from Sudtirol that call for rye flour. Rye is native to the northernmost regions in Italy, from the Valtellina valley in Lombardy, near Alanga in Val d'Aosta, and is still used extensively in Trentino-Alto Adige, thanks to the regions Austrian heritage. The valleys and farmsteads of this region are found at relatively high altitudes and rye was the grain that adapted best to these conditions.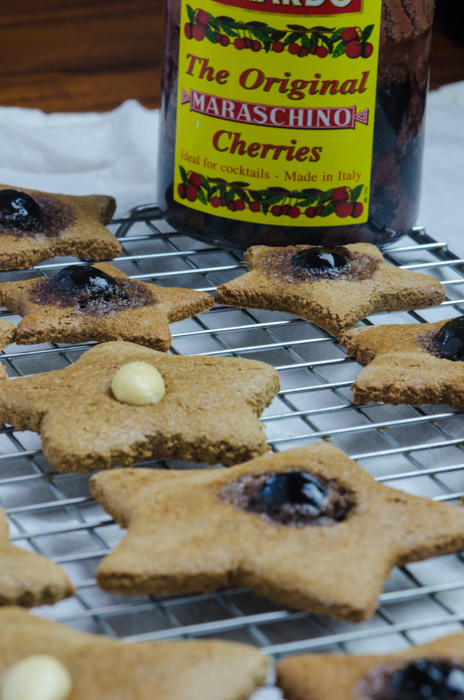 The many recipes I researched called for vastly different amounts of flour, ranging from very wet batters that are spooned out onto little non-stick paper disks to dough that is rolled out and cut with cookie cutters. This recipe is the latter; rye flour is low in gluten and makes a sticky dough. Keep the mixer on low speed so the strands of gluten you do get don't break. I've suggested a range of flour amounts, start low and add flour until you get a consistency that you can roll out. The final amount will depend upon the size of your eggs, the type of rye flour, and the relative humidity.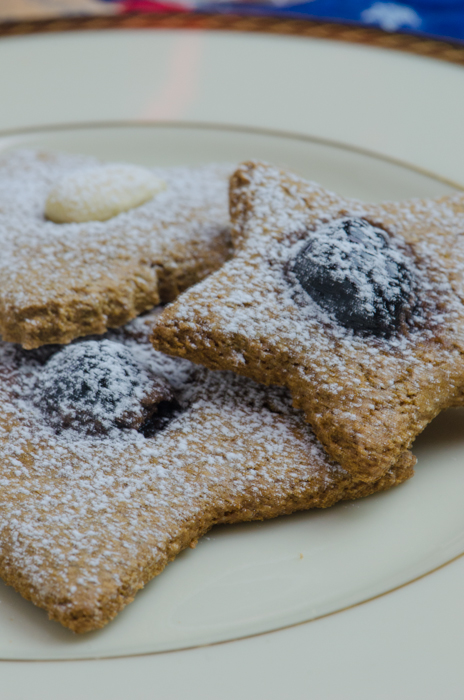 According to "Alpine Flavors", "Christmas Eve is an excellent time to enjoy the lebkuchen with a Moscato Rosa: the wine will glisten in the glasses at least as brightly as the Christmas tree decorations or every child's spellbound eyes."  When Prince Henry of Campofranco moved from Sicily to Caldaro in 1851, he brought cuttings of Moscato Rosa along with him. Today, this grape is used to produce a full-bodied, aromatic, and complex dessert wine with its intense perfume of roses. Moscato Rosa is temperamental to grow and produces only minimal yields of naturally sweet grapes that are fermented like a red wine, producing a bright naturally sweet rose wine when the grapes are ripened appropriately.
Lebkuchen
Ingredients for 25 – 30 cookies
2 eggs
1 cup sugar
1/4 cup honey
2 1/2 – 2  3/4 cup rye flour
2 teaspoons cinnamon
1 1/2 teaspoons baking soda
1 teaspoon ground cloves
grated zest of 1 lemon
a little milk
To serve:
peeled almonds
candied fruits (I used Luxardo cherries from Italy)
Mix the eggs, sugar and honey until smooth and creamy. Add 2 1/2 cups of the flour, baking soda, spices and lemon zest. Mix the ingredients until they become compact and form a smooth, slightly sticky dough.
Cover and refrigerate for an hour.
Preheat the oven to 350°F.
Roll out the dough to a thickness of 1/4 in. on a floured work surface. Use round, heart or star-shaped cookie cutters to cut shapes. Glaze with the milk and decorate with almonds or candied fruit.
Arrange on an oven tray lined with parchment paper. Bake the lebkuchen for 10 minutes until lightly browned. Remove and cool on a rack. Dust with powdered sugar if desired.
Store in a closed container.