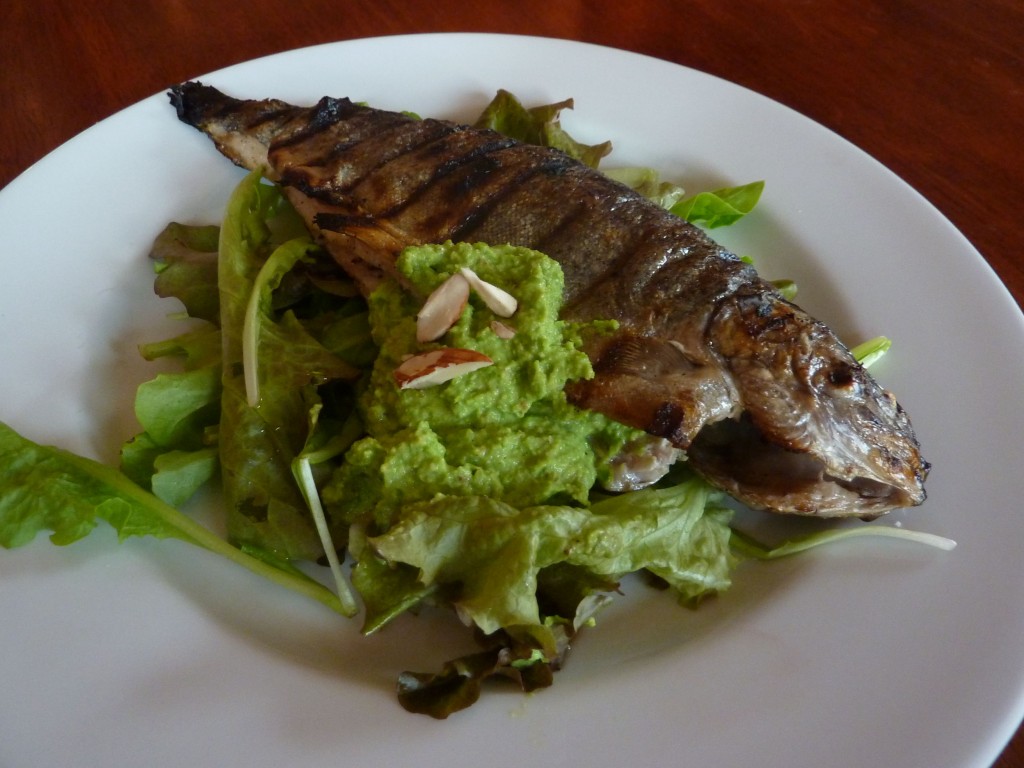 Most Americans today are familiar with pesto, which is a sauce that originated in Genoa in the Liguria region of northern Italy. The traditional pesto, often called pesto alla genovese, consisted of basil, crushed garlic, grated cheese (parmigiano-reggiano and/or pecorino), pine nuts and olive oil. Originally, this would be made using a mortar and pestle, and this preparation technique gave rise to the name, pesto, which comes from the Italian pestare, to pound or crush. Nowadays, with a electric blender, the process is much easier.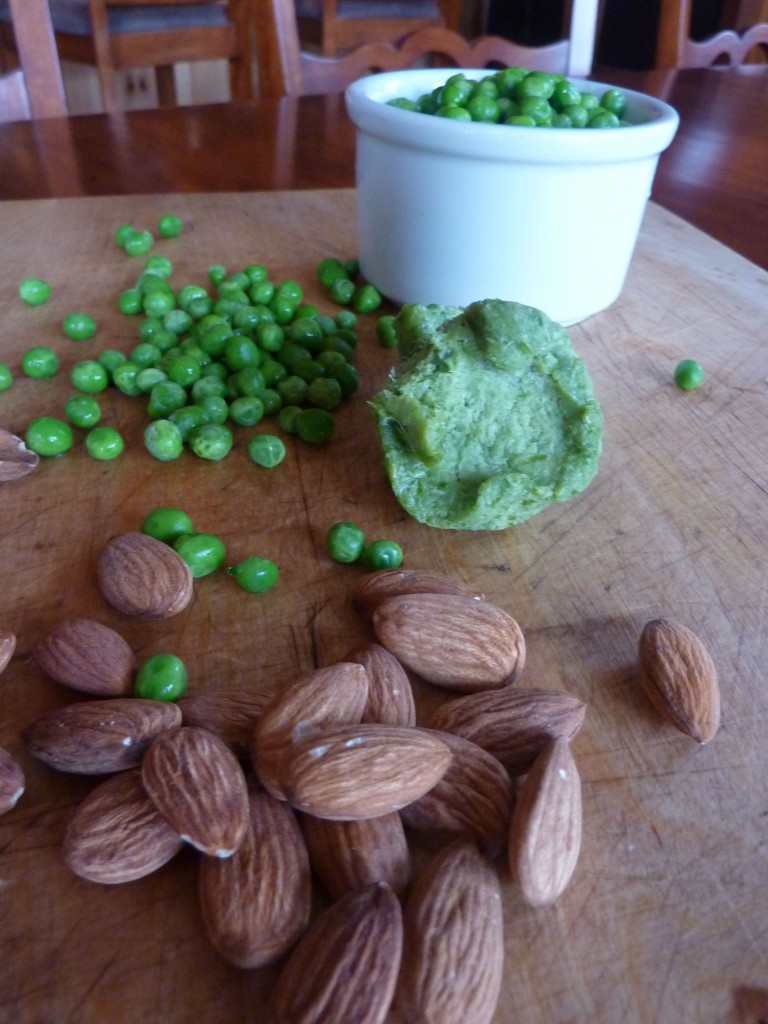 On our active culinary tours in Italy, we see different variations of 'pesto', all made using a similar technique – combining  something – and there are many, many choices here – with olive oil, garlic, nuts (optional), and cheese (optional). I've used garlic scapes (the tops of growing garlic), basil, mint, chives, parsley, arugula, radicchio, …., and here, peas.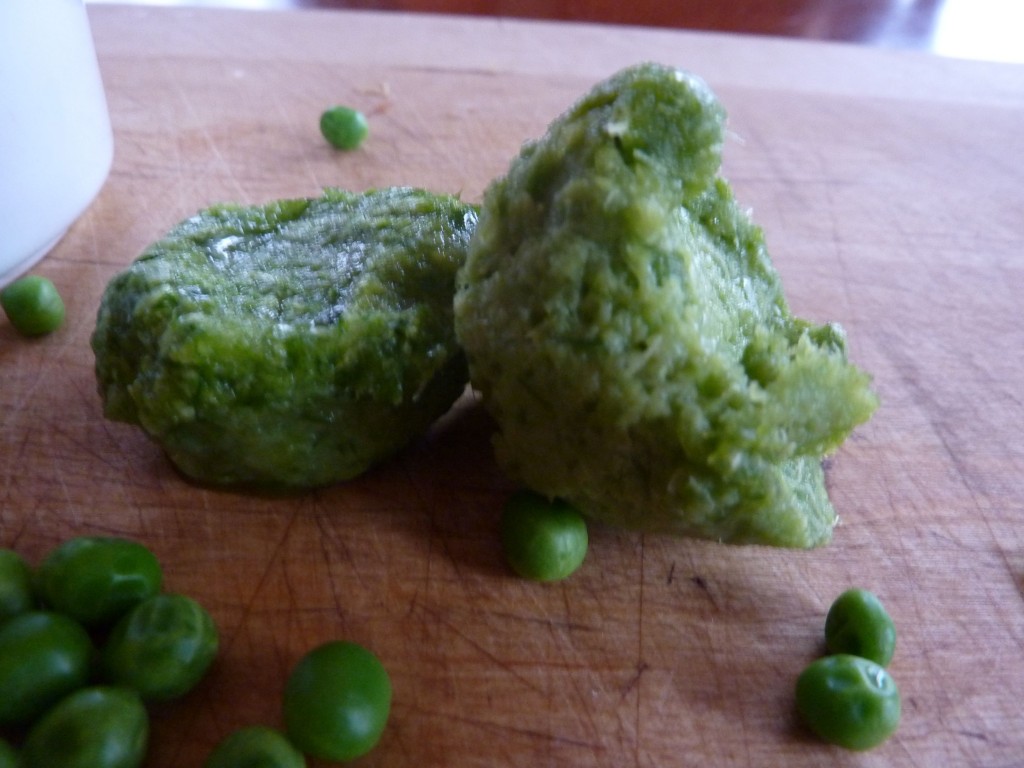 A basic pesto is a wonderful way of preserving excess fresh herbs you may have as a result of an overabundant garden. I first blanch the herbs for a minute or so in some boiling water. This keeps the fresh green color; otherwise, the pesto can turn grayish. I squeeze out as much water as possible, and puree the herbs in a blender with a bit of olive oil. I place a tablespoon or so of pesto in mini-muffin tins or ice cube trays, and freeze. When solid, I can take them out of the tin or tray, dump them all into a large ziplock, and store in the freezer. I can pull out an individual cube to flavor a soup, make a nice accompaniment for chicken or fish, or top some pasta.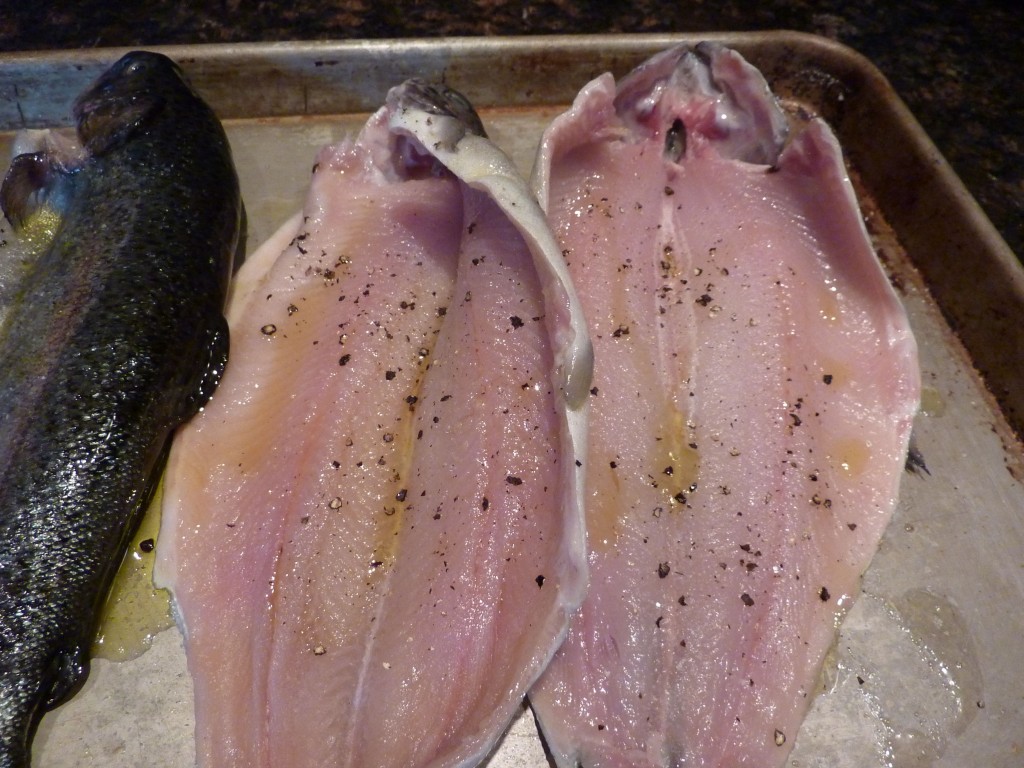 At this time of year, I'm trying to find a way to use up all of last years' cubes before this summers' herbs are available. Here, I used one cube of garlic scape pesto, and one of chive pesto to flavor a delicious spring pea pesto – a great and healthy topping for some grilled trout.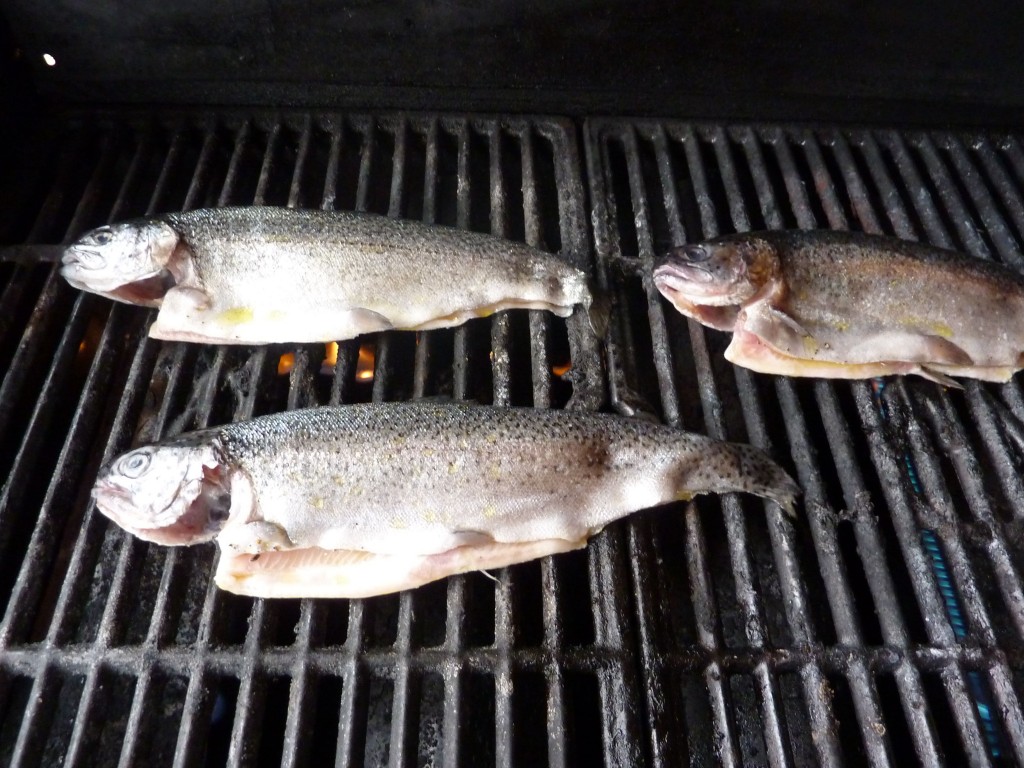 Rainbow trout is plentiful in Lago di Garda in the Veneto and Trentino regions, as well as in the many fresh water lakes found in Trentino and Friuli-Venezia Giulia. A wine from the Lugana DOC, at the southern end of Lago di Garda, is a fantastic pairing for this dish – I recommend the Ottella Lugana Le Creete 2009.
Grilled Trout with Spring Pea Pesto
Serves 4
1/4 cup whole almonds, toasted
1 tablespoon garlic scape pesto, or 1 clove garlic, peeled
1 tablespoon chive pesto, or 1 tablespoon chopped chives
1 10 oz. package frozen peas, defrosted
1/2 cup extra virgin olive oil
kosher salt and freshly ground pepper
4 whole trout
Extra virgin olive oil
Preheat the grill.
Place the toasted almonds, garlic clove (or pesto) and chives in a blender. Pulse to chop. Add the peas, then pour in the olive oil. Puree until the desired consistency. You may need to break it up a bit with a spatula, or even add more olive oil or water. Season with salt and pepper.
Place the trout on a sheet pan. Drizzle olive oil on both the inside and outside, then season the insides with salt and pepper.
Place on the grill, and cook, turning once. Serve on fresh greens, and top with the pea pesto.