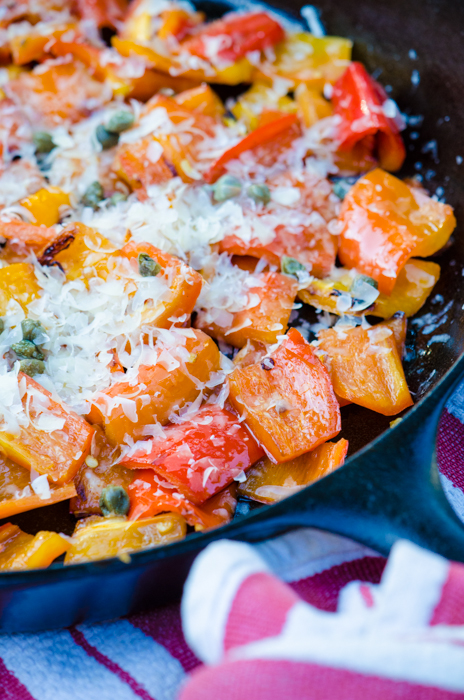 Our Italiaoutdoors Food and Wine walking tours in Tuscany include daily explorations of the wonderful wines and traditional cuisine of the region. From private winery tours and tastings to cooking classes, we enjoy plenty of unique gourmet experiences as we travel. One memorable evening we passed cooking our own Tuscan feast with our hosts at Relais Ortaglia, Terenzio and Marta.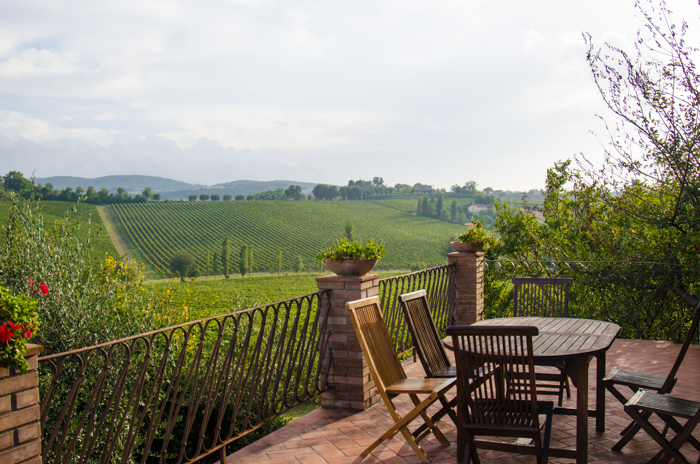 Terenzio and Marta own a small wine estate just outside of Montepulciano. We can relax by the infinity pool, with a spectacular view of vineyards on one side, and this lovely hilltop town on the other. In the evening we meet our hosts in their home kitchen, and, armed with a glass of prosecco, get to work on our dinner – the classic Tuscan soup, Pappa al Pomodoro, Scaloppine al Limone (Chicken cutlets with Lemon), and Peperoni con Capperi, Peppers with Capers, a tasty summer side dish.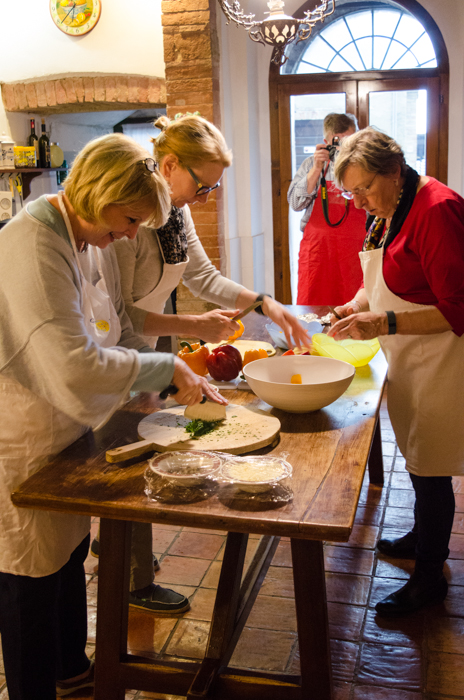 Peperoni, not to be confused with pepperoni sausage (an American salumi you won't find in Italy) denotes an entirely different food in Italy, the peppers we know as bell peppers in the U.S. Peperoni translates as "big peppers," and you can find many varieties cultivated across Italy. The majority come from the south, as they prefer warmer temps, but from the Giallo di Cuneo pepper from Piedmont or the Quadrato Piccolo from the Veneto to the Friariello of Tuscany to the Peperone di Senise of Basilicata, you will find peperoni in various forms – stuffed, roasted, grilled, even pickled – on tables across Italy.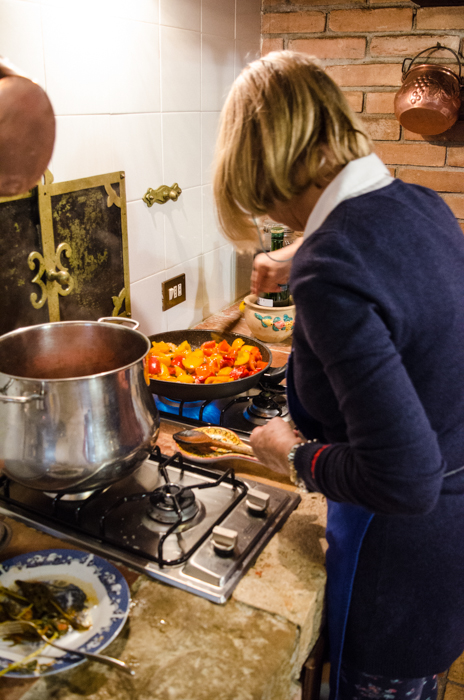 Peppers hail originally from South America, and were not known in Europe until 1493, when Christopher Columbus visted the New World for the second times and discovered the plant. Columbus was responsible for the misleading name "pepper". At that time, peppercorns were a highly prized condiment, and the name "pepper" was applied in Europe to all spices with a hot flavor, and so was applied to this newly discovered plant, with spicy varieties.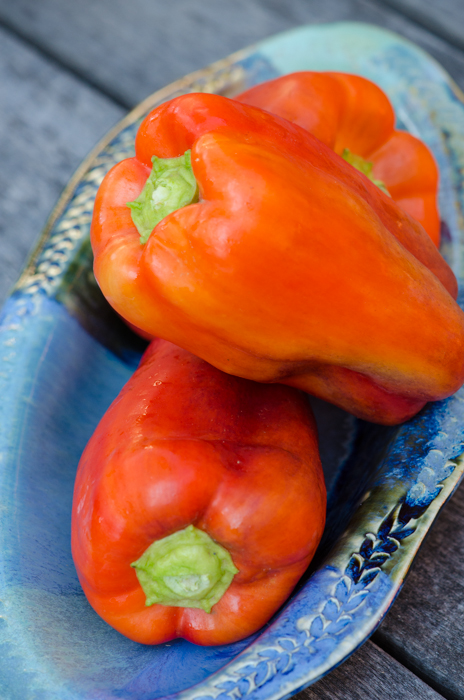 Like bell peppers in America, peperoni color — green, red, orange or yellow — indicate the stage of ripeness. Reds are sweet and fruity; oranges and yellows are mildly sweet; and greens have a touch of bitterness.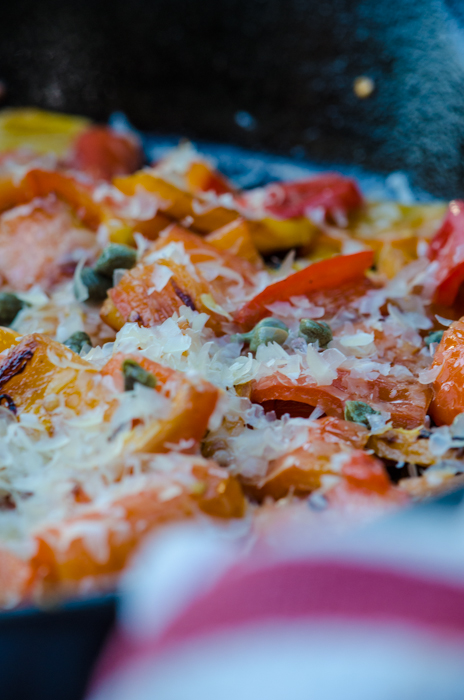 The recipe we prepared this evening Marta describes as a traditional Tuscan farmer's dish. A very simple side dish, red peppers sauteed in olive oil, finished with grated cheese and capers. I've seen many similar variations that you can easily adapt – cheese only; cheese and black olives, cheese and breadcrumbs. This is a tasty simple summer side dish which is prepared in advance and served at room temperature – perfect with grilled chicken or fish.
Peperoni con Capperi
For 4 people
3 large peppers (yellow, red, and/or green)
1/4 cup extra virgin olive oil
1 heaping tablespoon capers (I prefer salted capers, rinsed before using)
1/3 cup grated pecorino cheese
Kosher salt and freshly ground pepper
Open the peppers and remove the seeds and inside white part, then cut into 1 inch pieces. Heat the olive oil in a large saute pan, and when hot, add the peppers. Saute, turning occassionally, until peppers are softened and beginning to brown. Add the capers and cheese, stirring to combine. Remove from heat, and season to taste with salt and pepper. Cover and allow to cool. Serve at room temperature.