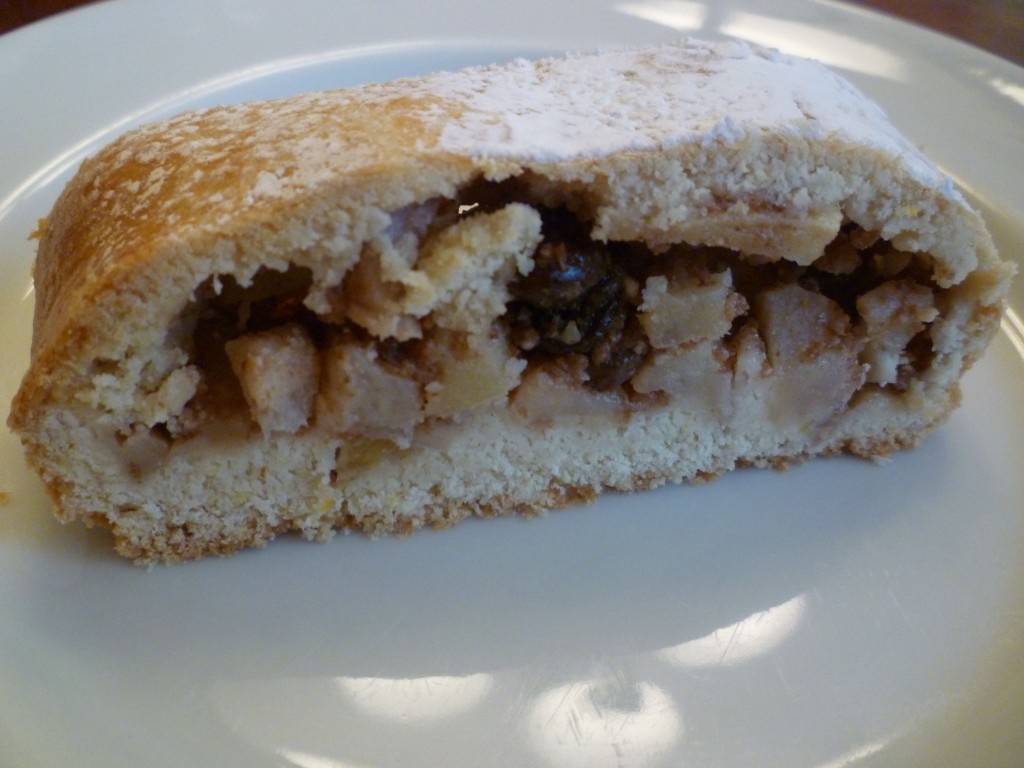 I am a huge fan of fruit desserts, as is the rest of my family. So when in Trentino-Alto Adige for biking, skiing, hiking or just exploring for our tours, I order the fruit dessert that is found on just about every restaurant menu – apple strudel. To give you some idea of how often I order it….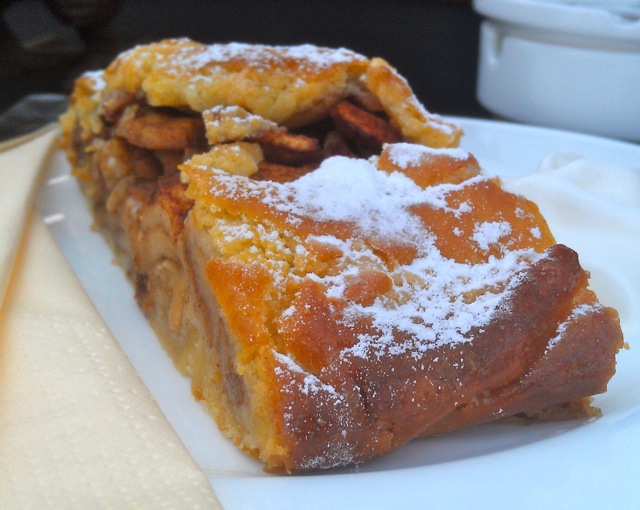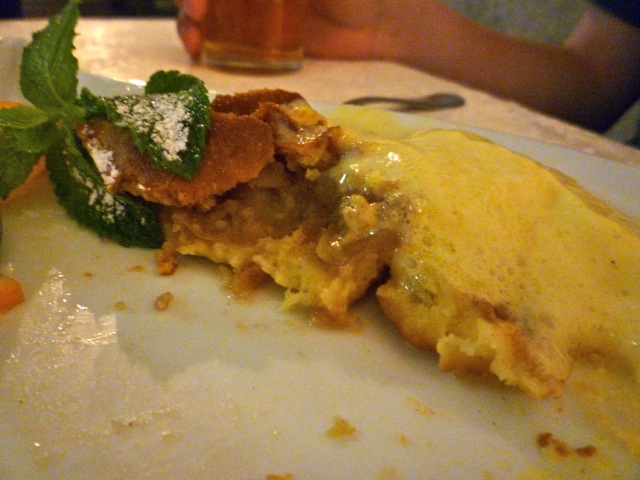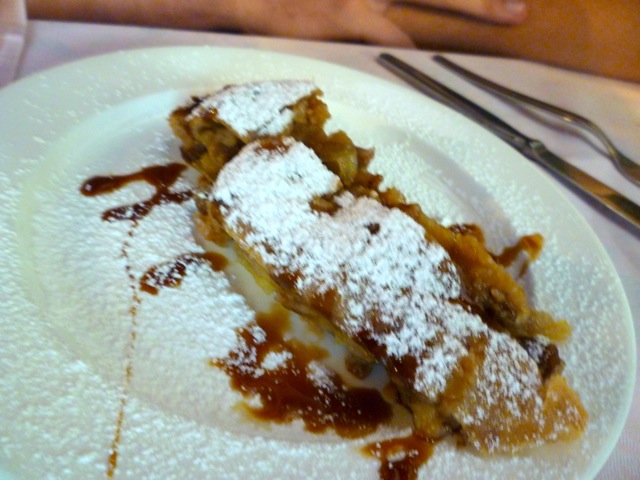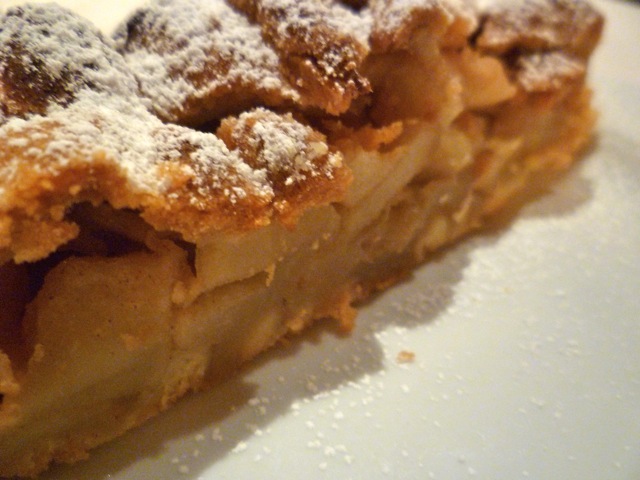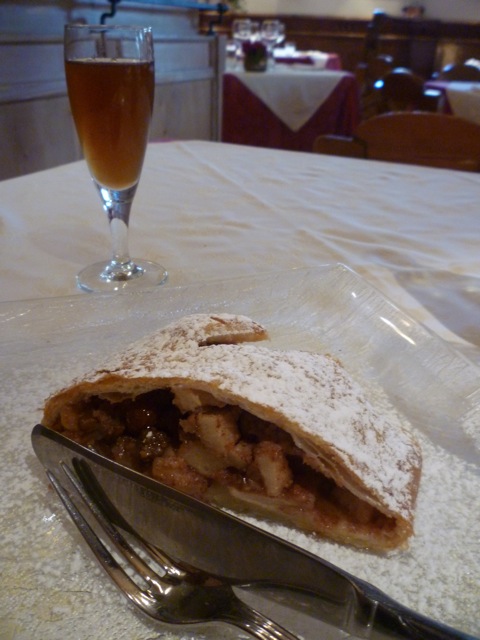 Strudel is a traditional Viennese dish, a pastry that can be either sweet or savory, and that gained popularity in the Austro-Hungarian Habsburg empire in the 18th century. At that time, these northern regions of Trentino and Alto-Adige were part of that empire. Apple is the most common type of strudel, as these regions are the largest apple producing areas in Italy.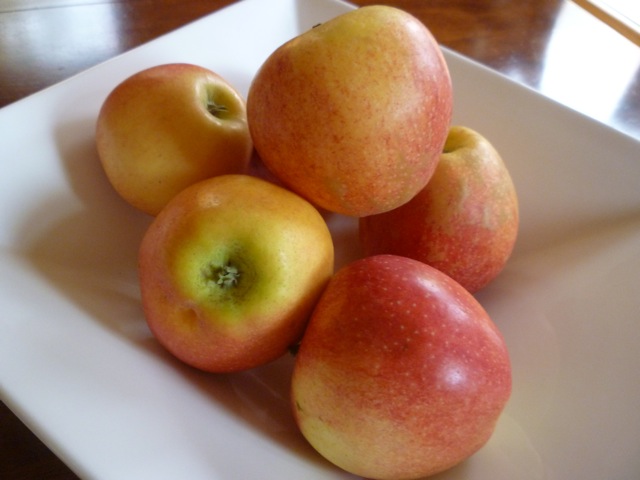 Apple strudel is a long, oblong pastry that has been stuffed with tart chopped apples, raisins, nuts, breadcrumbs, sugar, and flavored with a bit of liquor (often rum) and cinnamon.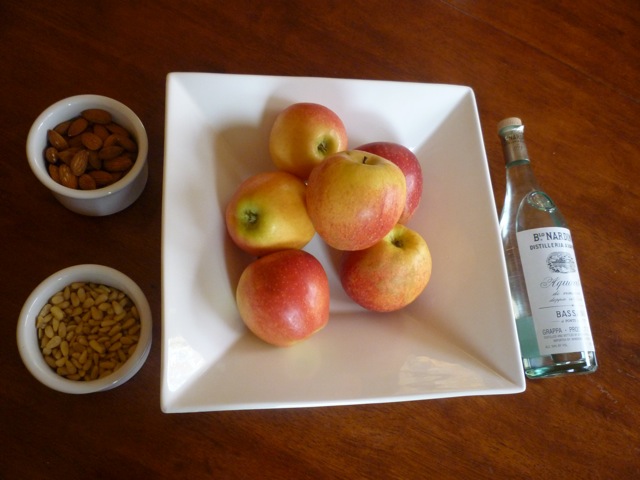 Strudel uses an unleavened dough. The traditional dough consists of flour, olive oil or butter, and salt. It is a thin, elastic dough, and according to Wikipedia "the traditional preparation of which is a difficult process. The dough is kneaded by flogging, often against a table top, to align the starch molecules. Dough that appears thick or lumpy after flogging is generally discarded and a new batch is started. After kneading, the dough is rested, then rolled out on a wide surface, and stretched until the dough reaches a thickness similar to phyllo." It should be thin enough to see through it when you have finished. You then lay out the thin dough on a large cloth, place the filling down in a narrow strip, and then roll it up into a 'log'. You will roll the log many times before all the dough is used, creating many thin layers in the finished product.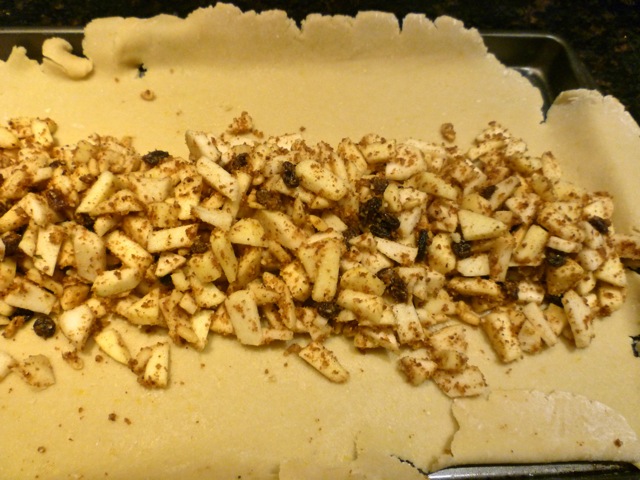 I recall making strudel in culinary school. I recall vividly my thoughts at the time – "There is no way I am ever doing this on my own." A group of us were gathered around a table, jointly stretching out a single layer of dough until it was almost as large as the table itself. I could just imagine a group of women gathering together to produce strudel one afternoon hundreds of years ago, but couldn't really envision myself doing it single handedly.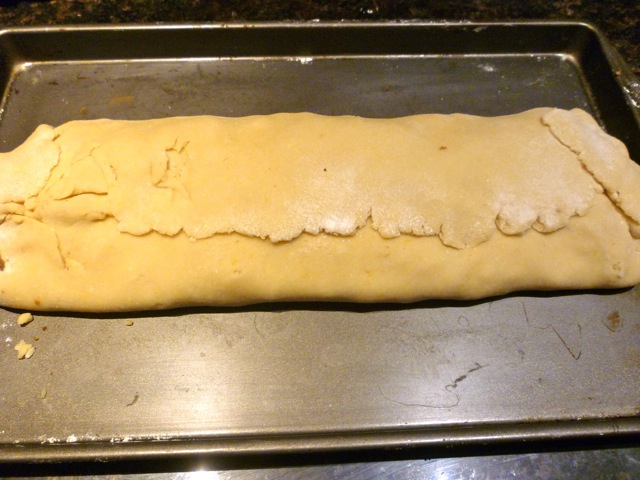 As I've tasted strudels across Trentino-Alto Adige, I've noticed that most of these are not produced the original way. There is rarely the numerous layers that you will find in a strudel that is produced in the traditional manner described above. I suspect that these kitchens have also balked at the labor required to produce a traditional strudel. But nevertheless, many of these 'untraditional' strudels were wonderful.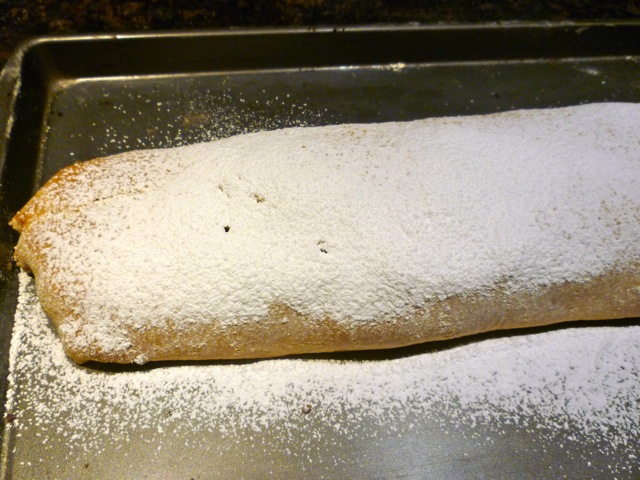 I found several traditional strudel recipes for this post, but abandoned all of those when I came up a recipe in Italian, from "33x Classici delle Dolomiti", a little cookbook I picked up in my travels that features some marvelous recipes from award-winning chefs in Sudtirol. Translating and testing takes a bit of work; but I only had to do it once or twice, and then I end up with a fairly simple way to make homemade apple strudel an everyday treat, rather that a once-in-a-lifetime experience.
I'd pair this with a nice glass of Vino Santo from Trentino. This is not to be confused with the Vin Santo produced in Tuscany – this is a uniquely traditional product of the region, incorporating the native Nosiola varietal, and a treat not to be missed on a visit to the region. Nosiola is the oldest white grape variety grown in Trentino, believed to have originated in the Pressano hills and Sarca valley.
Easy Apple Strudel
Strudel dough:
1 stick plus 1 tablespoon butter, room temperature
3/4 cup confectioner's sugar
zest of 1/2 lemon
2 1/4 teaspoons vanilla sugar or granulated sugar
1 large egg
1/4 cup cream or milk
2 cups flour
1 teaspoon baking powder
1 pinch salt
Strudel filling:
4-5 tart apples
1/2 cup bread crumbs
3 tablespoons butter
1/4 cup raisins
3 tablespoons pine nuts
3 tablespoons finely chopped almonds
2 tablespoons rum or grappa
2 1/4 teaspoons vanilla sugar or 2 teaspoons sugar and 1/2 teaspoon vanilla extract
1/2 teaspoon cinnamon
zest of 1/2 lemon
To finish:
1 beaten egg for egg wash
confectioner's sugar
For the dough:
Using an electric mixer, cream the butter, confectioner's sugar, lemon zest and vanilla sugar.
Add the egg, the cream or milk, flour, baking powder and salt and continue to mix until the dough is formed into a single ball.
Wrap in plastic wrap, to keep moist, and allow to rest in the refrigerator for at least one hour.
Filling:
Peel the apples, remove the core and chop into pieces.
Slowly toast the breadcrumbs in a pan, then add the butter and brown.
Allow to cool briefly, then mix the breadcrumbs with the apples, raisins, pine nuts, almonds, rum or grappa, vanilla sugar, cinnamon and lemon zest.
To finish:
Preheat the oven to 350°.
Roll the dough out on a pastry board into a 16 x 12 inch rectangle, optionally cutting two thin strips of dough along the longer sides for decoration, and putting these aside.
Place the dough on a greased baking sheet, or one covered with parchment paper. Top the dough with a 3" wide strip of strudel filling – you want to leave enough dough uncovered to completely encase the filling – and close the remaining dough over the strudel. Carefully roll the strudel over so the seam where the ends of the dough meet is on the bottom.
Brush the strudel with beaten egg, decorate with the remaining strips of dough if you wish, and bake until a light golden brown, about 40 minutes. Allow to cool.
Sprinkle the strudel with confectioner's sugar, cut into slices, and serve with whipped cream, or ice cream, or a drizzle of grappa.