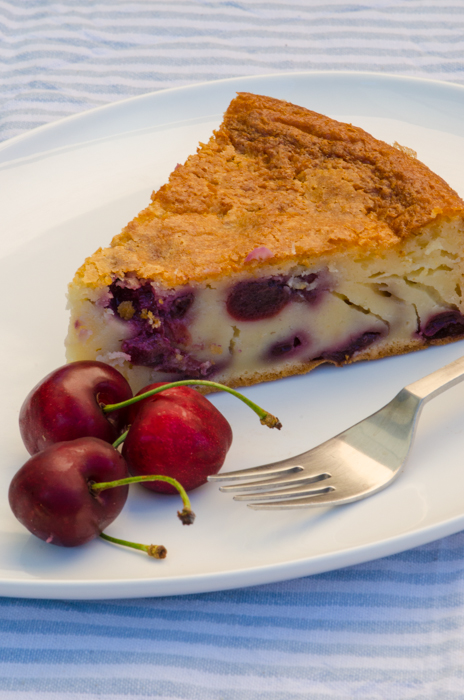 This July we're cycling through the region of Trentino-Alto Adige. Verdant green fields down the Adige Valley, we cruise down flat bike paths that lie between the Alps and Dolomites, with the optional climb for those that enjoy a challenge. Last month in the Veneto it was cherry season, and we find ourselves in the midst of cherries again in July in Trentino.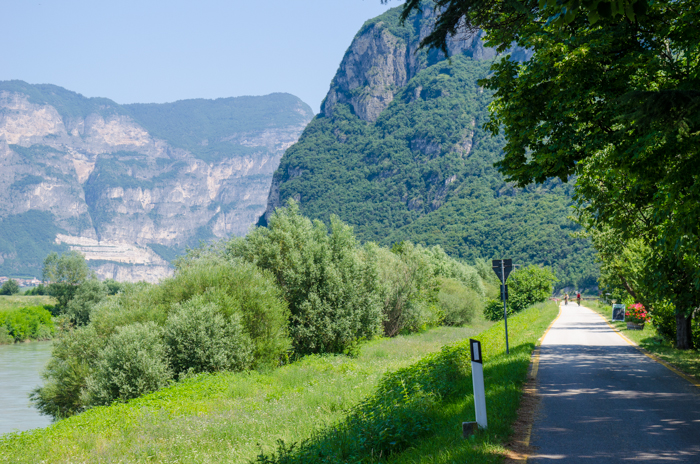 Cherries are grown in the Adige valley as well as the Valsugana, and begin appearing in June with late season varieties extending the season into August.  You will find them in cakes, jams, fruit in syrup, juices and ice creams, and also savory dishes like my recent post on Quaglie con Ciligie. Raw cherries are one of my favorite quick snacks to offer a hungry cyclist as our group passes through on their ride. I've also treated them to this homemade traditional cherry cake – a simple dessert which is easily dressed up with whipped cream and perhaps a bit of dark chocolate on the side.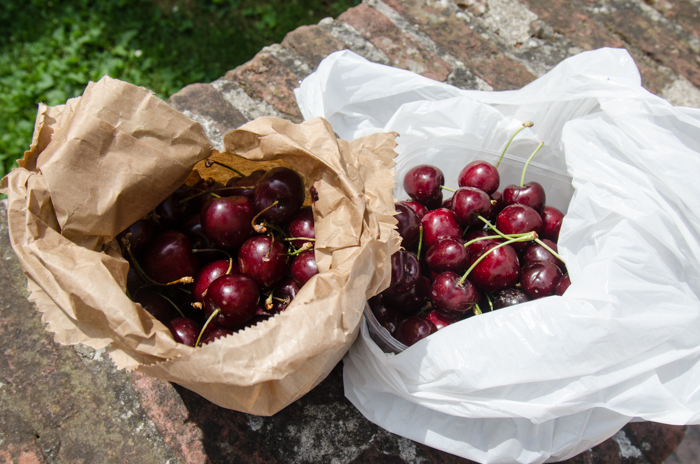 Torta di Ciliegie della Tradizione
5 ounces butter
1 cup sugar
1/4 teaspoon salt
3 eggs
1 teaspoon vanilla extract
1 1/2 teaspoons baking powder
1 pint (16 ounces) milk
2 cups all-purpose flour
24 ounces fresh cherries, pitted
Preheat oven to 325°F.
Cream the butter with the sugar and salt. Add the eggs, one at a time, and continue to mix. Add the vanilla and the baking powder, and stir to combine. Add the milk, stir. Add the flour, and then mix just until everything is combined and homogeneous.
Carefully stir in the cherries, then place the mixture in a spring form pan, lined with parchment paper if it is not non-stick.
Sprinkle with sugar, then bake in a preheated  oven for about one hour.
Remove from oven and let cool before serving.