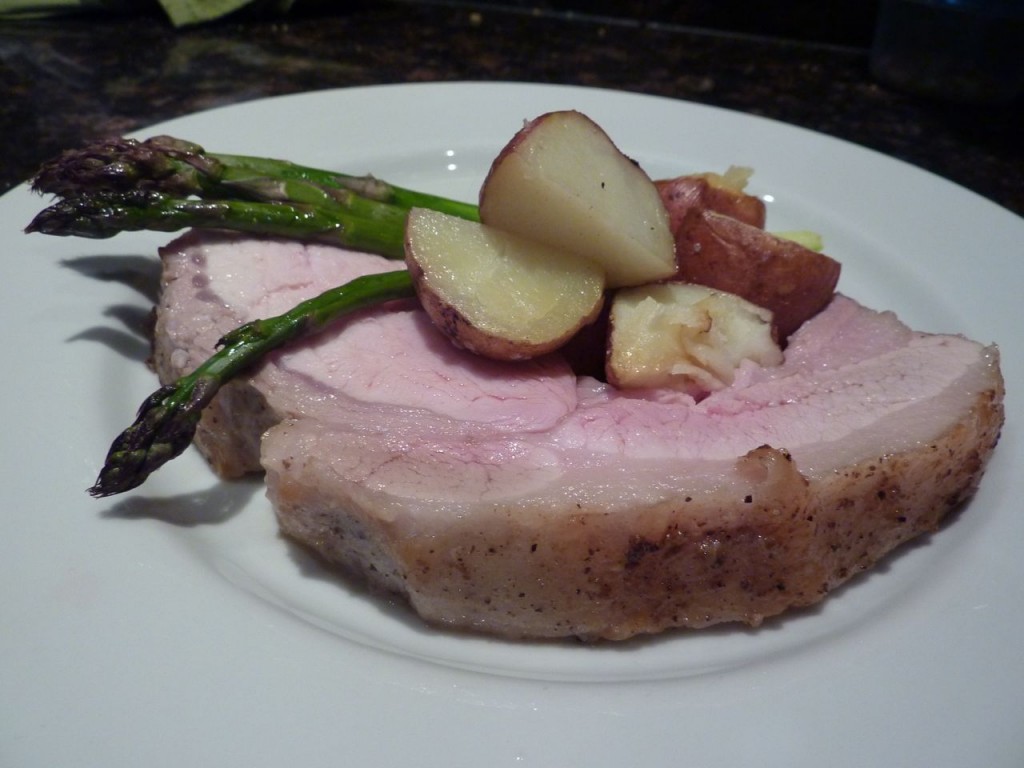 Emilia-Romagna is one of the four regions in Northeastern Italy we visit during our culinary biking and walking tours. Located on the fertile southern bank of the Po River, this region is home to some of Italy's most famous specialties: Prosciutto di Parma, balsamic vinegar and Parmigiano-Reggiano cheese. However, there are many more delicious dishes that await our discovery as we visit this region!
This recipe is based on January Pork, a recipe included in Lynne Rosetto Kaspers' classic book on the cuisine of Emilia-Romagna, The Splendid Table. She attributes the origins of this recipe to the tenant farmers and laborers of this region that survived on what they could produce on their small farms, or trade for. The family pig was one of the few sources of meat available to them, and the majority of it was cured to preserve it, as they lived off of it for much of the year. The pig was traditionally killed in January, just prior to or after a local saint's day such as January 17, Saint Anthony's day. The ribs and the loin were the only parts of the pig not preserved, and were eaten immediately. This January Pork would be a special treat, the only time of year the family would enjoy fresh pork.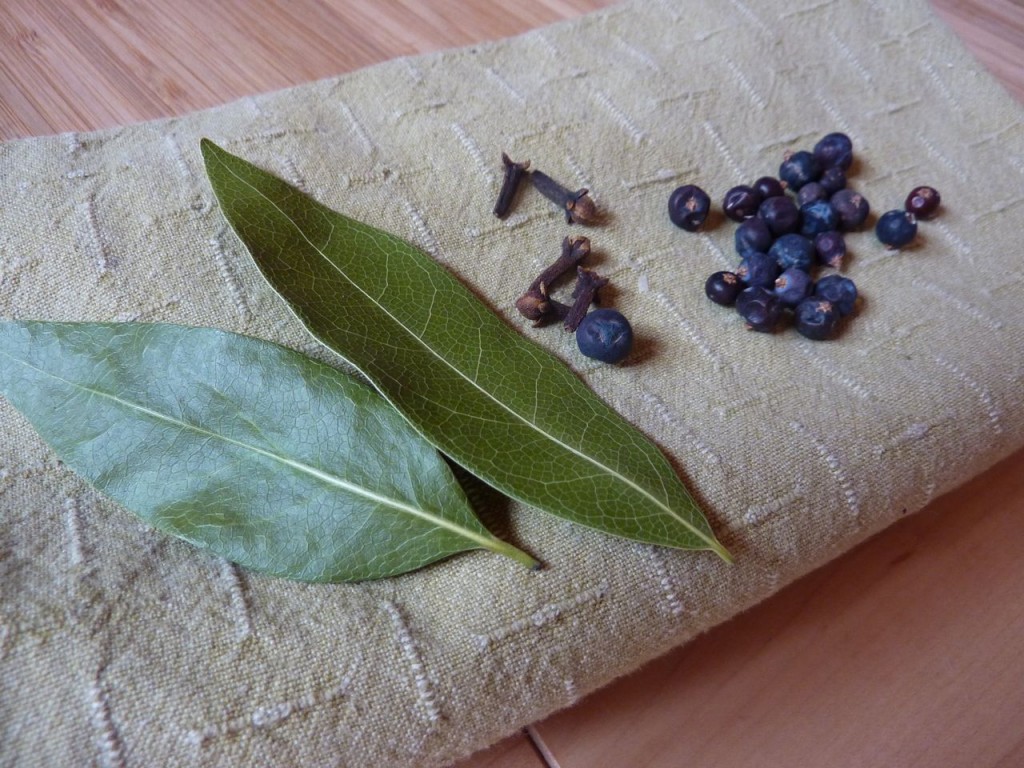 The spice combination used in the marinade is rather unique, but I encourage you all to develop your own. One I may try next, based on some of the dishes I am cooking from Friuli-Venezia Giulia, uses cloves and cinnamon. I can certainly imagine the pig farmers from Friuli roasting their pork in a similar fashion!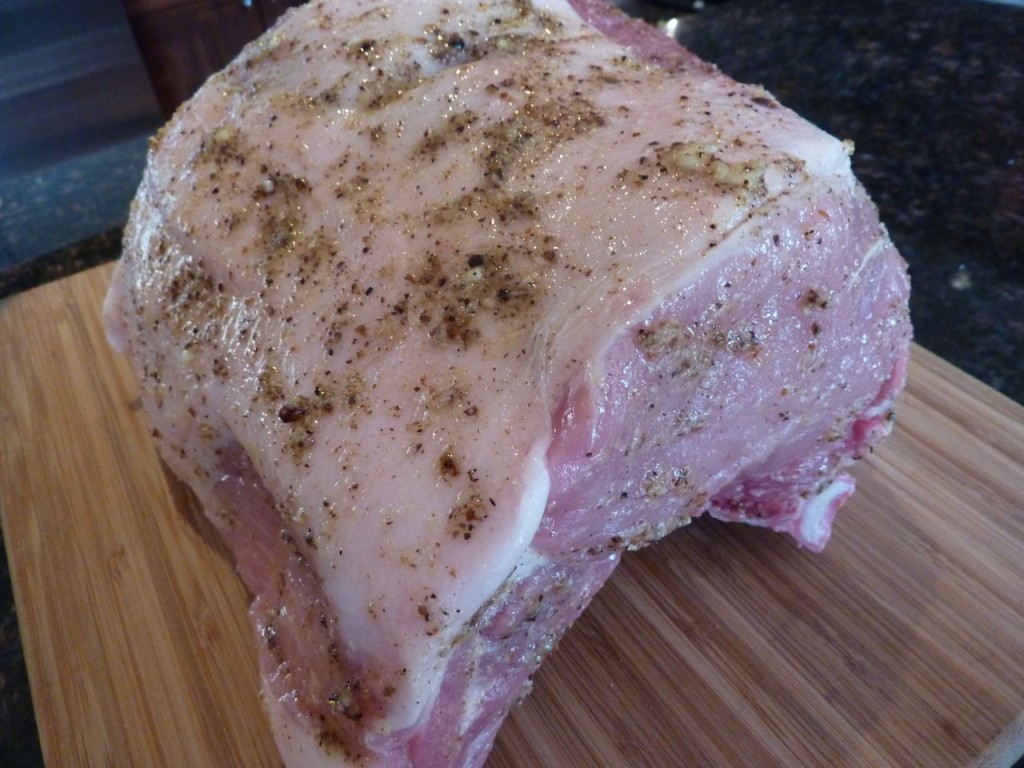 In her wonderful book, The Zuni Cafe Cookbook, Judy Rodgers urges her readers to add your salt "early". Several of her signature dishes require this early salting in order to be successful. She first learned this technique when working in the kitchens of France. Contrary to popular belief, early salting does not result in dried out food. Yes, it does first draw moisture from the cells, but eventually reverse osmosis occurs, and the moisture is drawn back into the cells, bringing along for the ride salt and any other aromatics that you have included. So using salt in a marinade helps bring the other flavors into the food. I've used this technique in this recipe.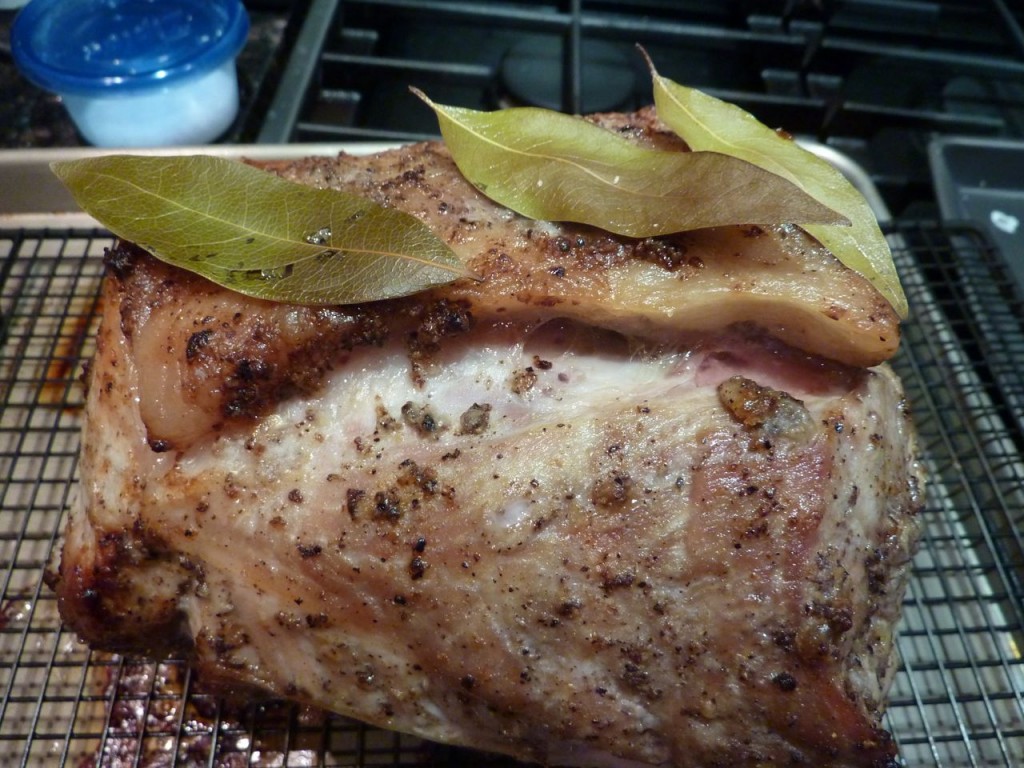 Arrosto con Bacche di Ginepro e Foglie di Alloro
Serves 6-8
30 juniper berries
3 whole cloves
1/2 teaspoon whole black peppercorns
3 cloves garlic, finely grated with a microplane
1 tablespoon kosher salt
4 tablespoons extra virgin olive oil
1 5-pound pork roast, bone-in
3 bay leaves
Begin the day before you plan to serve the pork:
Using a spice grinder (I use an old, retired coffee grinder), finely grind the juniper berries, cloves and peppercorns into a powder. Transfer to a small bowl, and combine with the grated garlic, salt and olive oil.
Place the pork roast on a sheet pan, bone side down. Brush the meat on all sides (you can skip the bone side) with the marinade. Refrigerate overnight.
Remove the roast from the refrigerator an hour before you are planning to roast it, to allow it to warm a bit. Preheat oven to 350°.
Roast the pork until it reaches an internal temperature of 135°. This will leave the meat still slightly pink, which I prefer. Keep it in longer if you prefer your pork cooked more. Remove from the oven and allow to rest for 15 minutes. Slice and serve.
I would suggest a nice Valpolicella to accompany this, such as the Zeni Valpolicella Ripasso. Or if you are in the mood for a big one, an Amarone could fit the bill!